To remove a single asset from a Media Library, first navigate to the Media Library. Then, click the Media options icon

for the video, audio, or image you want to remove from the Media Library.
Select "Settings" from the menu.
At the top-left of the Media Info page, click the "Remove from Media Library" link.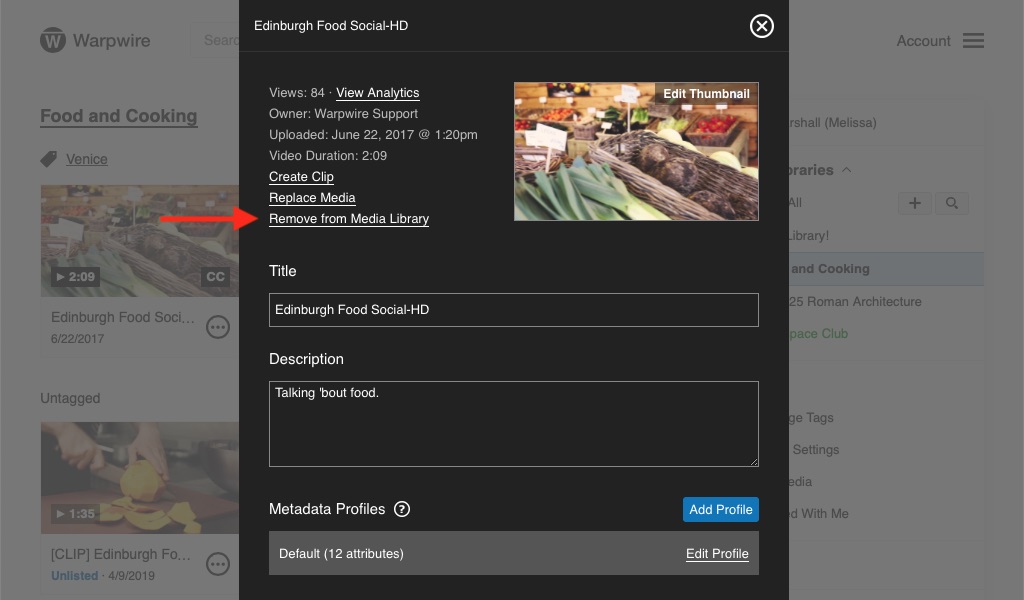 You'll be asked to verify your choice. Click "Remove" to proceed.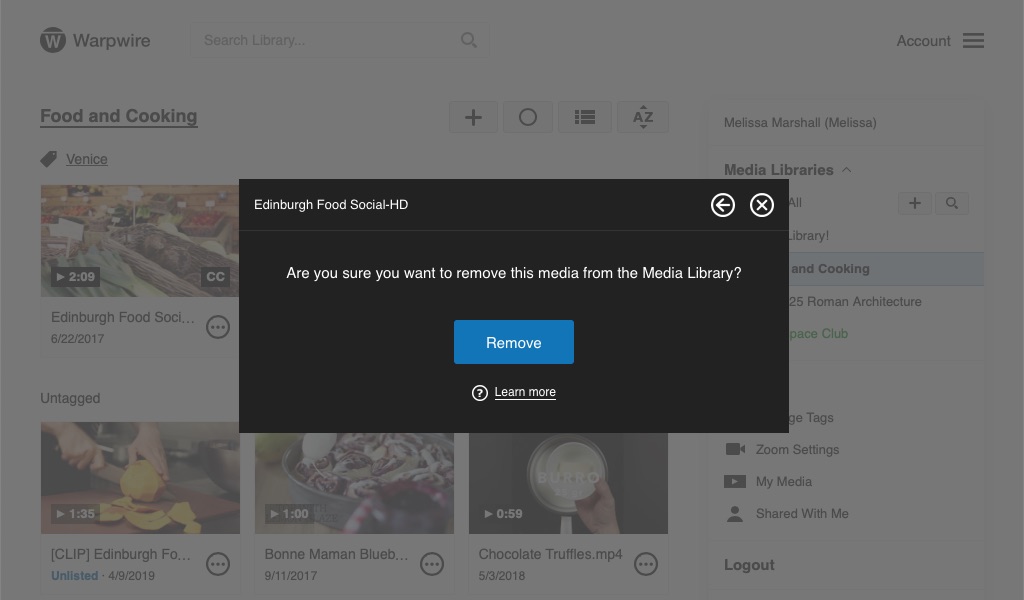 If you have copied an asset to multiple Media Libraries, removing it from a single library will leave the remaining copies intact.
Also, you can check the "Delete this media from all Media Libraries" box to simultaneously delete all copies of an asset.
See also: Delete assets from My Media and Delete Media Libraries.