With Warpwire, you can share any Media Library as an RSS feed, which will only include public assets within the Media Library.
To share a Media Library via RSS, first navigate to Media Library Share options window, either via the menu at the top of the screen (select "Share" after clicking on the title of the Media Library),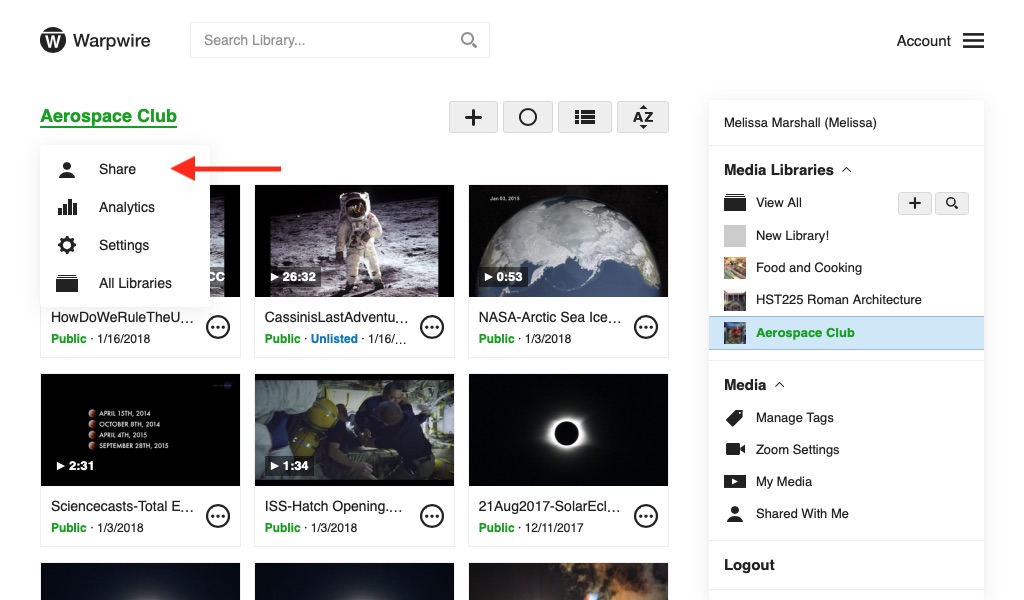 or from the Media Libraries page, click on the Media Library options icon

next to the library you want to share, and select "Share."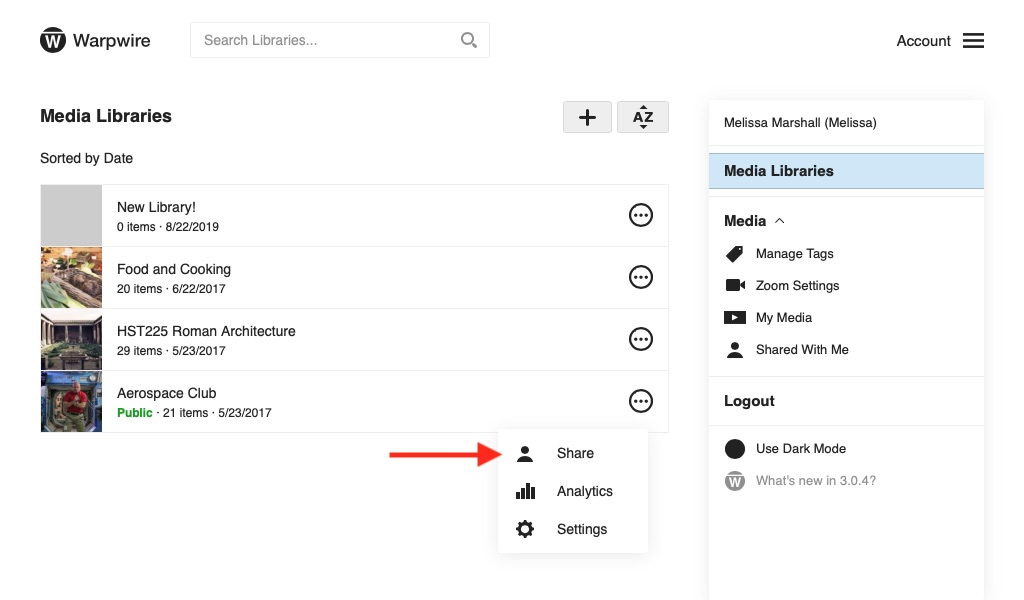 From the sharing window, click the "RSS" button on top.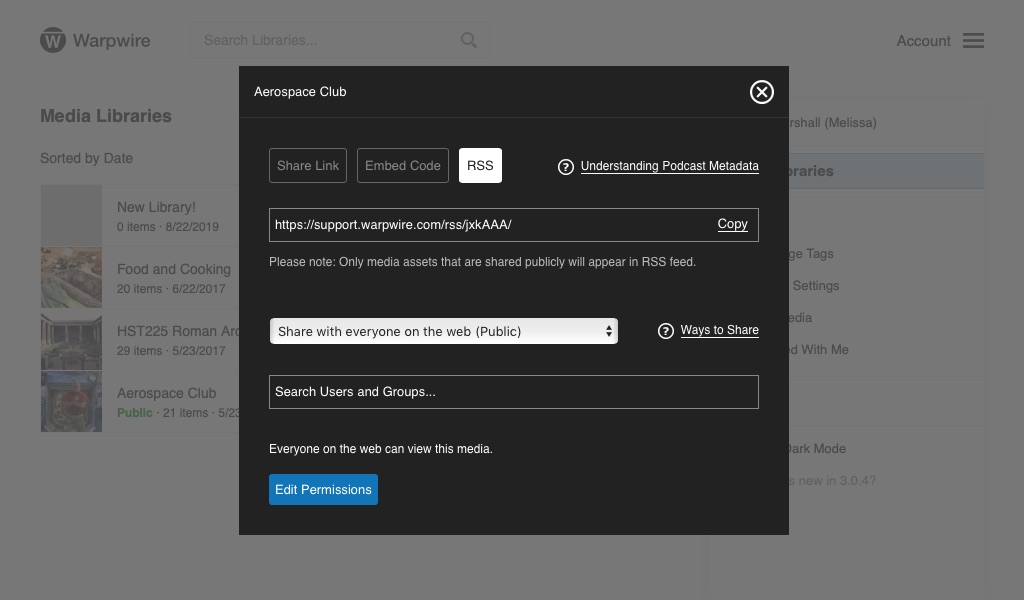 You'll see a link. Copy it and use it wherever you need to (Apple iTunes, other podcast distributors, or anywhere else RSS is supported). Below, see the raw XML for a Media Library.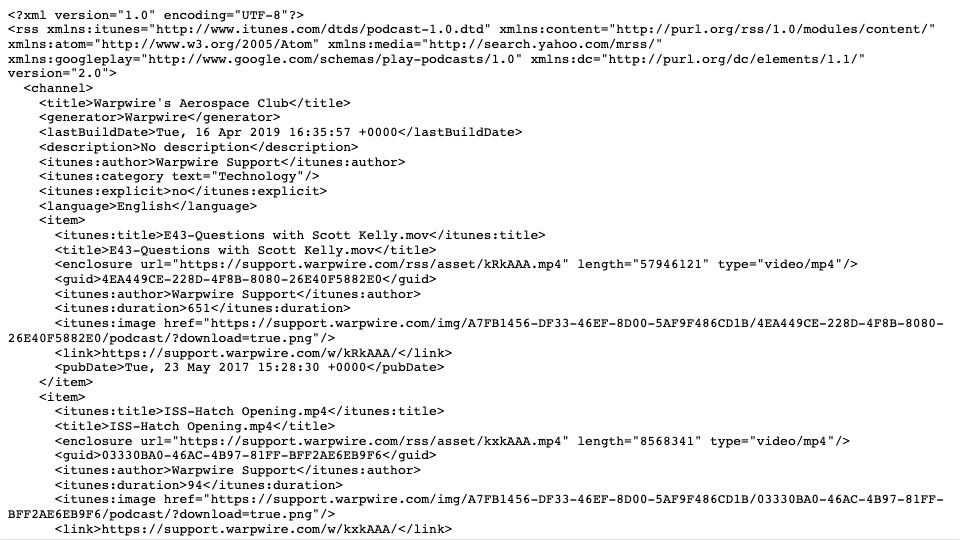 See also: Share with Users and Groups (Protected), Share with the Public and Share with your entire Institution.