To copy an asset to another Media Library, click the Media options icon

for the asset you want to copy, then click "Copy".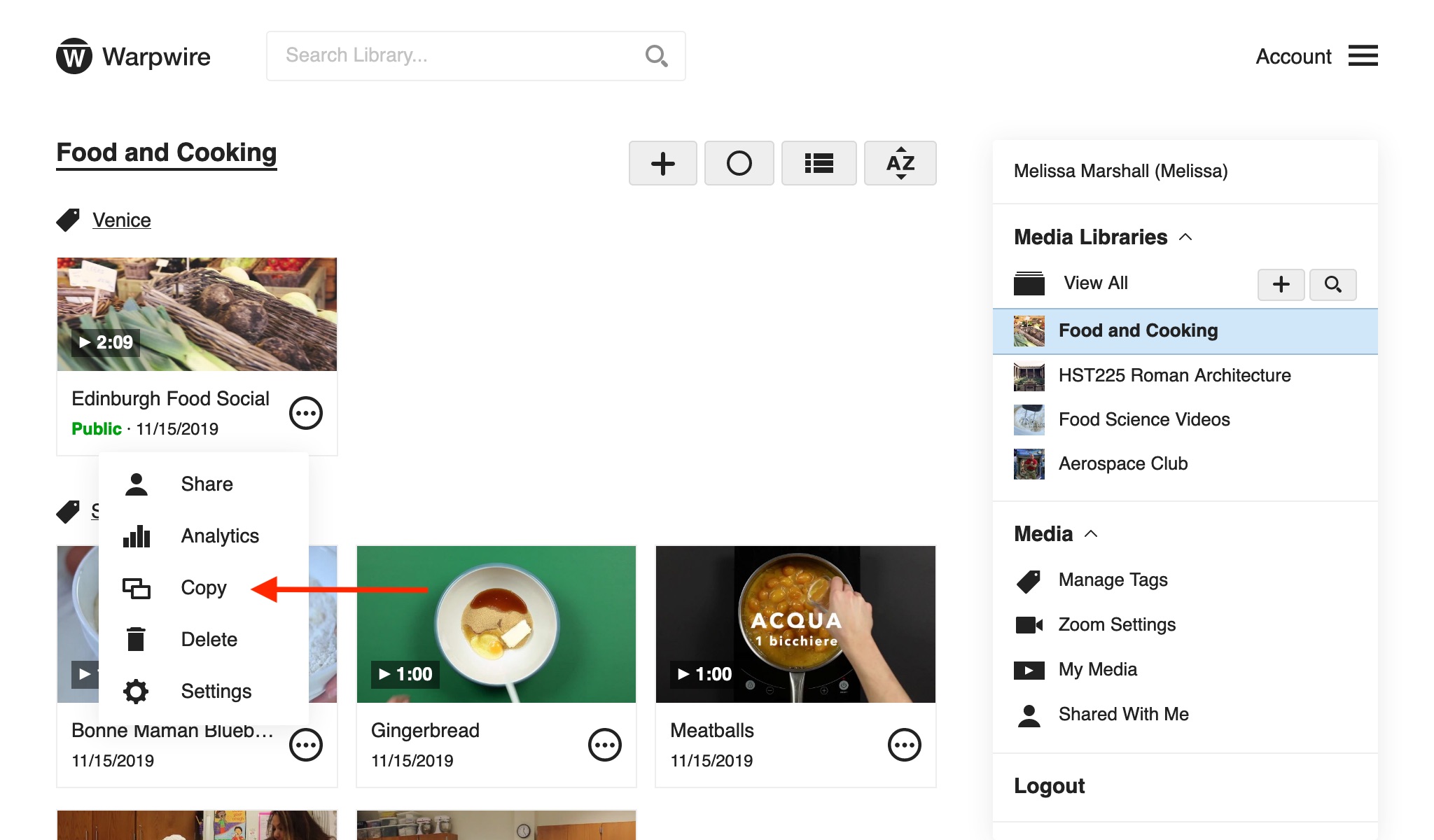 You'll see a list of all the Media Libraries you can copy to. You can copy the asset to one or many of these Media Libraries.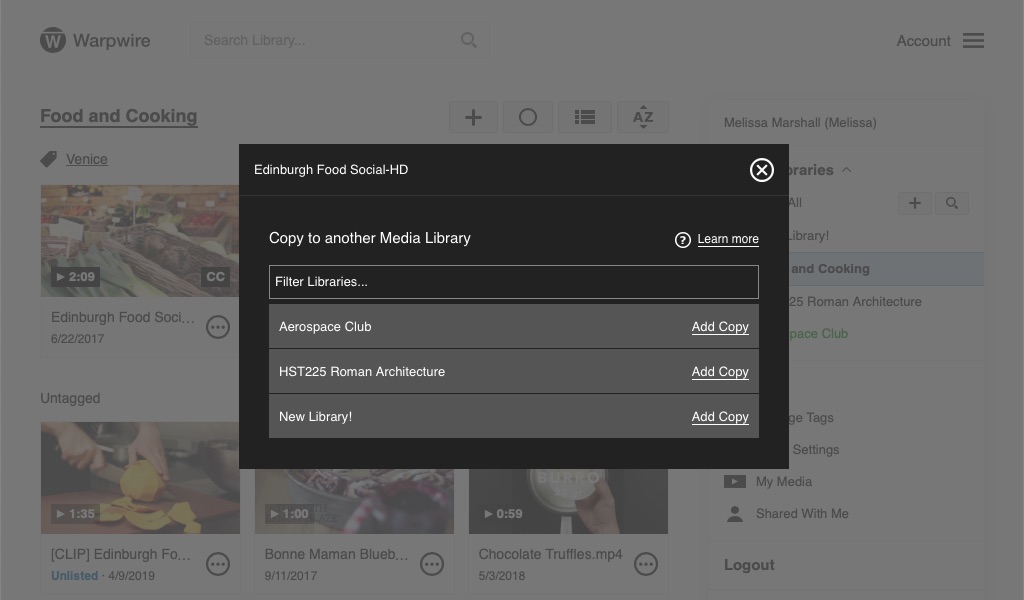 Simply click the names of the Media Libraries you want to copy to — they'll turn green, so you know the copy was successful.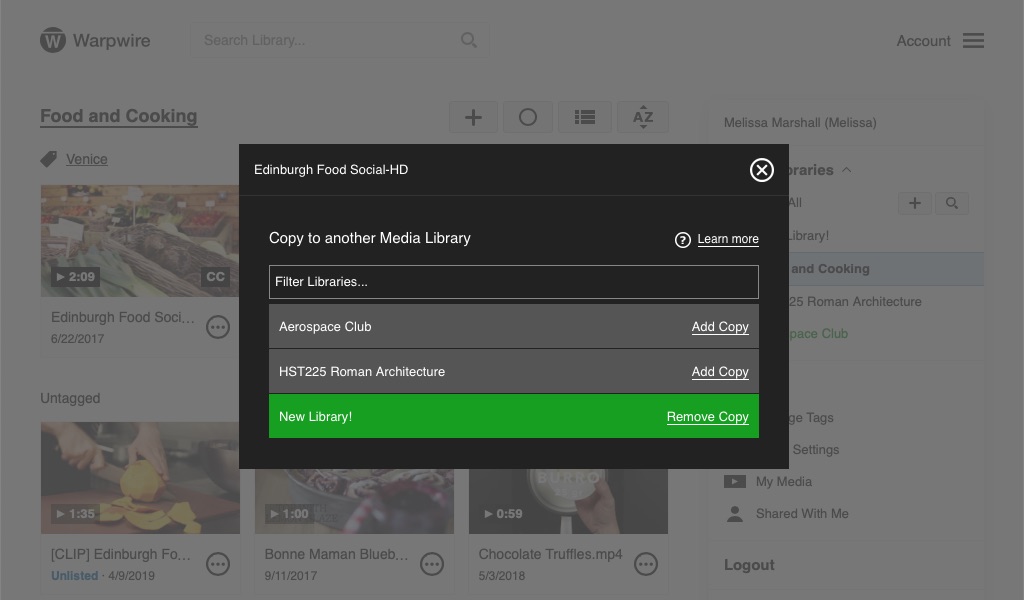 You can now navigate away from the page.
See also: Transfer Ownership of a Media Asset and Remove assets from Media Libraries.