The Warpwire Admin Tool gives Institutional Admins access to Media Assets, Media Libraries, Users, Groups, Closed Captions, Zoom Recording Log, Institutional Options, and Usage Analytics, all from a single, simple interface.
If you are an Institutional Admin for your institution, you can access the Admin Tool by clicking on the Account Menu in the upper-right while logged in, and then clicking the "Admin Tool" pane. From here, you can select the desired page of the Admin Tool you'd like to view.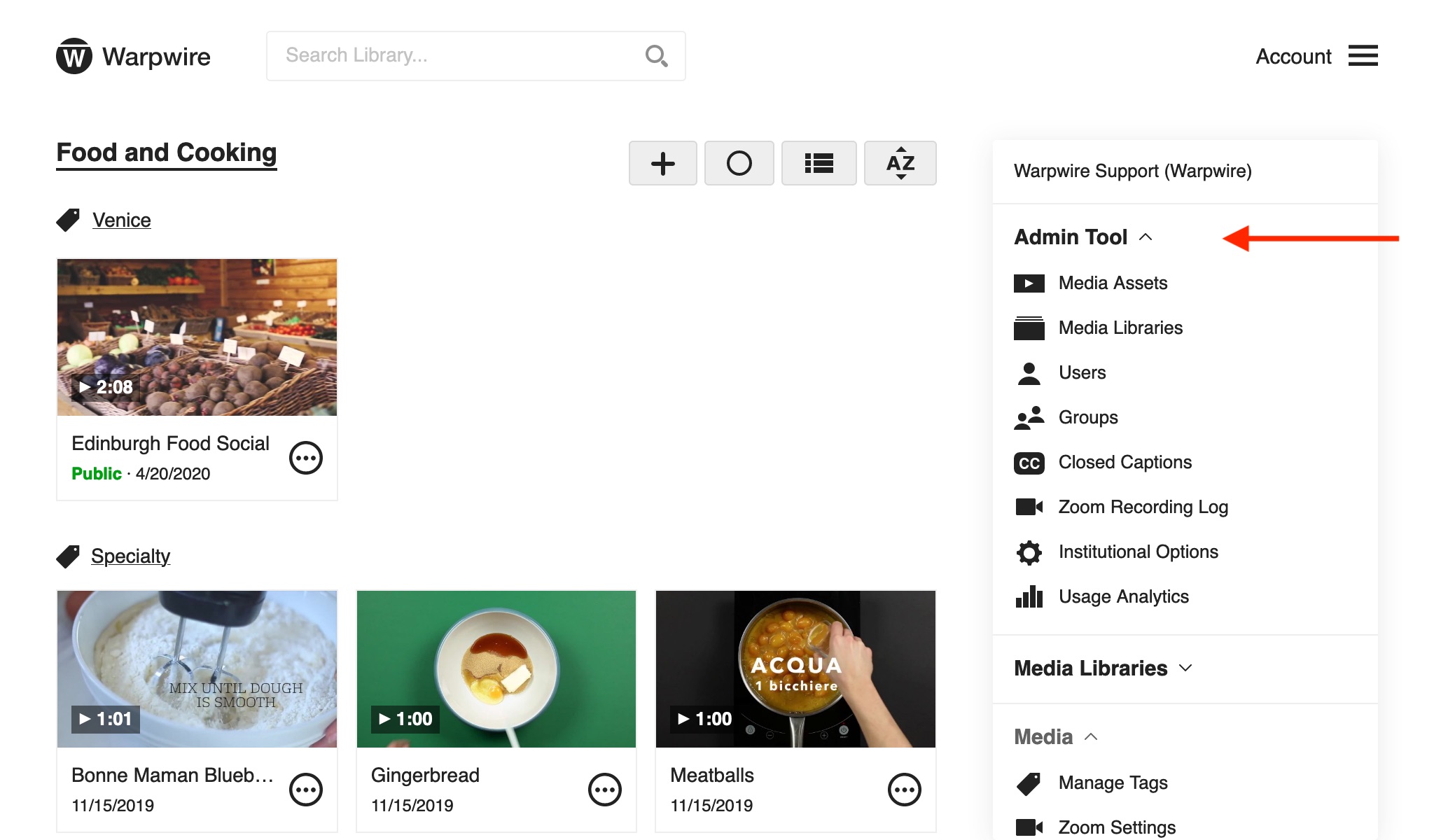 If you are not an Institutional Admin but feel that you should be, please contact Warpwire directly.