You can create a Media Library by clicking the plus (+) button on the Media Libraries page. By default, this Media Library is only viewable by your account.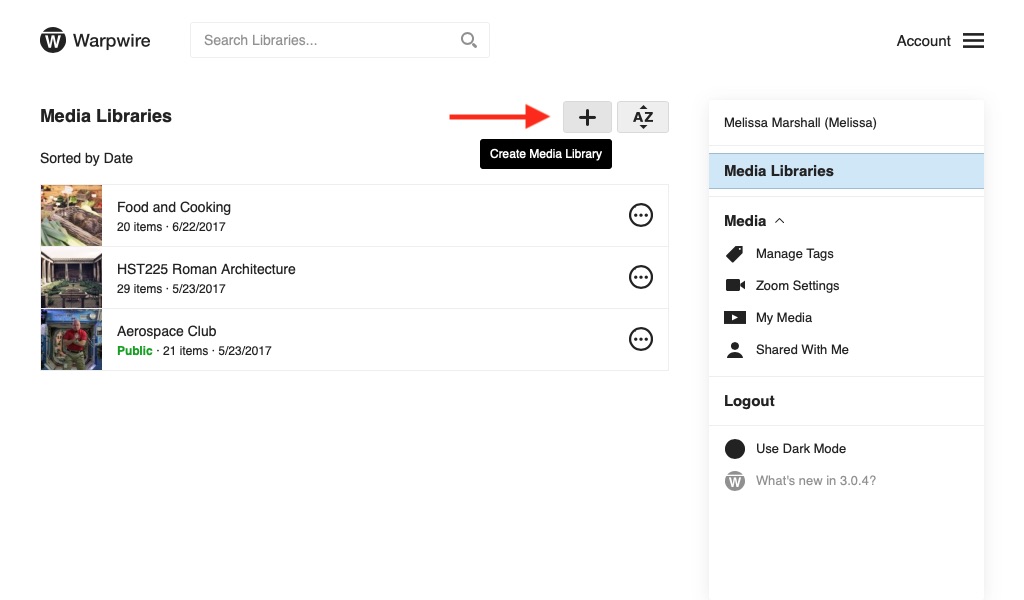 You can also create a new Media Library with the plus (+) button in the Account Menu > Media Libraries pane.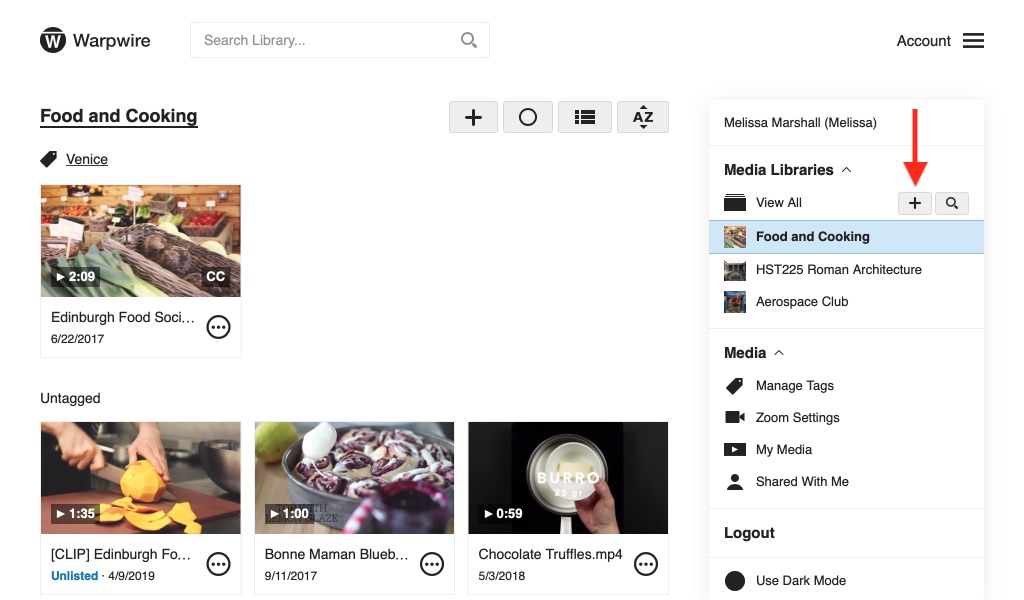 Give your new Media Library a title, then click "Create."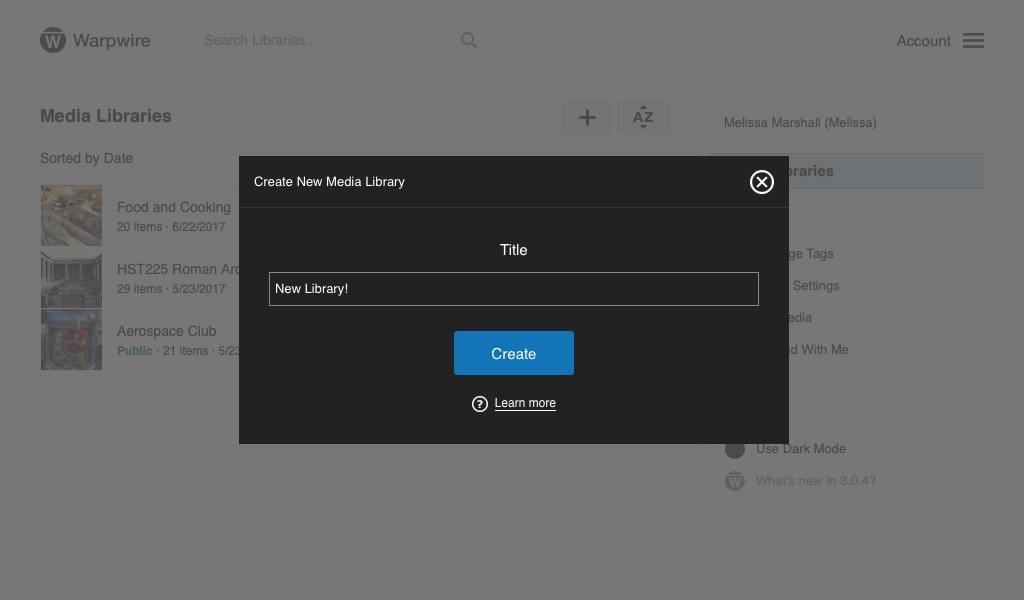 Your newly created Media Library will appear on the Media Libraries page.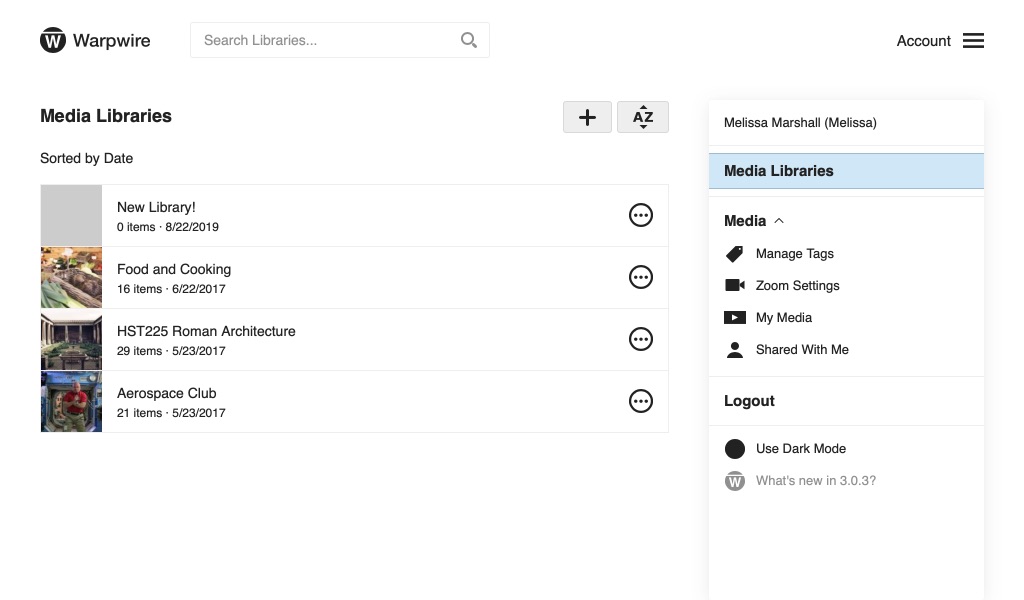 A new Media Library can be shared with other users, by clicking the Media options icon

, then selecting "Share" from the menu. On the sharing window, search for Users and Groups to grant access to. Click the following link to learn how to share a Media Library with Users and Groups.
See also: Edit Media Library Settings, Copy assets to Media Libraries and Custom Media Library Thumbnail.