Warpwire provides integrated plugins to view and manage media within your LMS. Our seamless LTI integration means that all of Warpwire is accessible from within Moodle. There are no accounts to create. Warpwire integrates with your institution's Single Sign-On system — giving every account access to Warpwire to securely view and manage video according to defined role and group permissions.
Best of all, every feature of Warpwire is easily accessible from within Moodle: capture video, upload, organize, tag, view analytics, and share. We've built Warpwire to function the same way no matter your point of access.
First, navigate to your institution's Moodle homepage, and log into Moodle.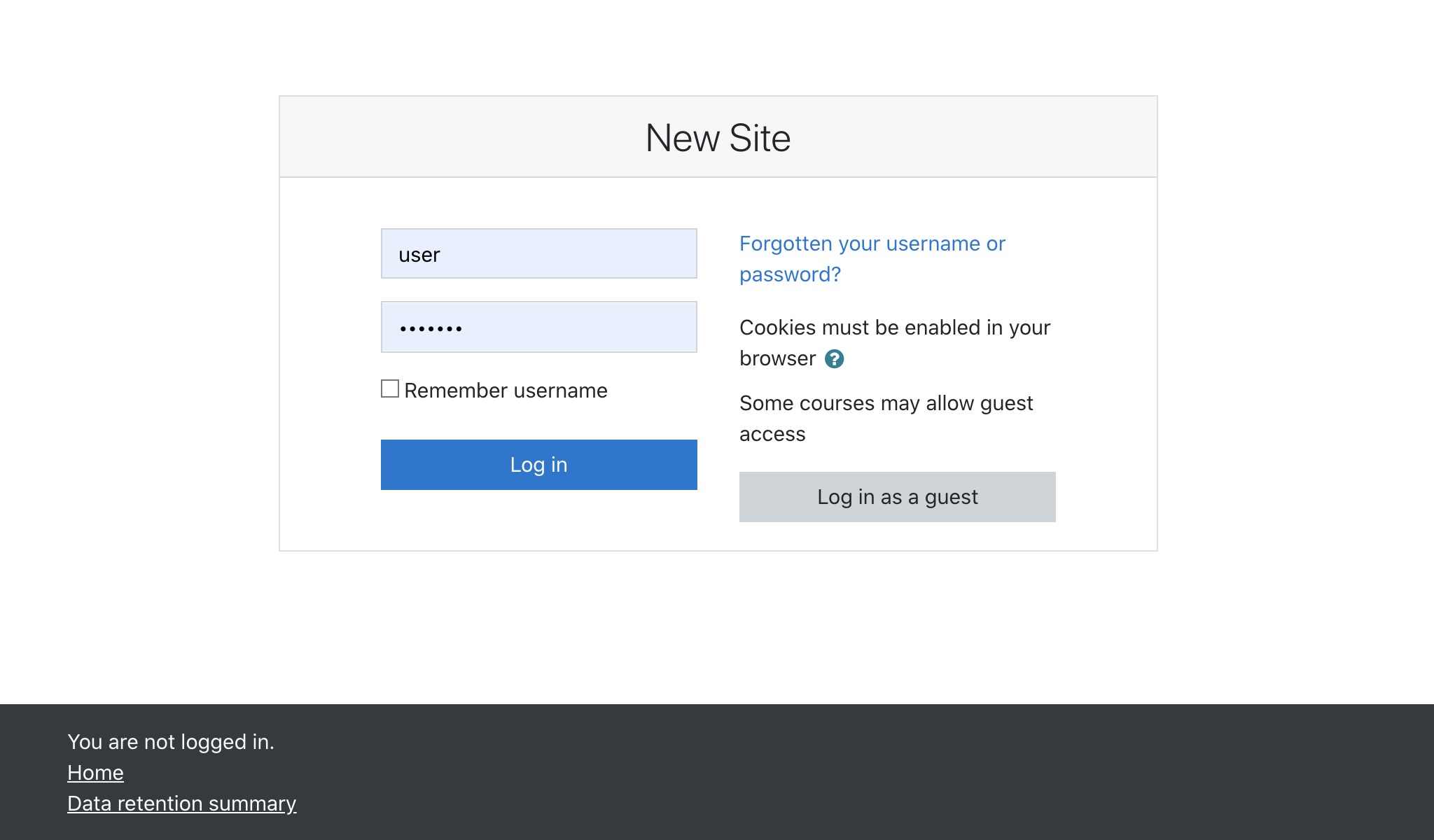 Navigate to your course page.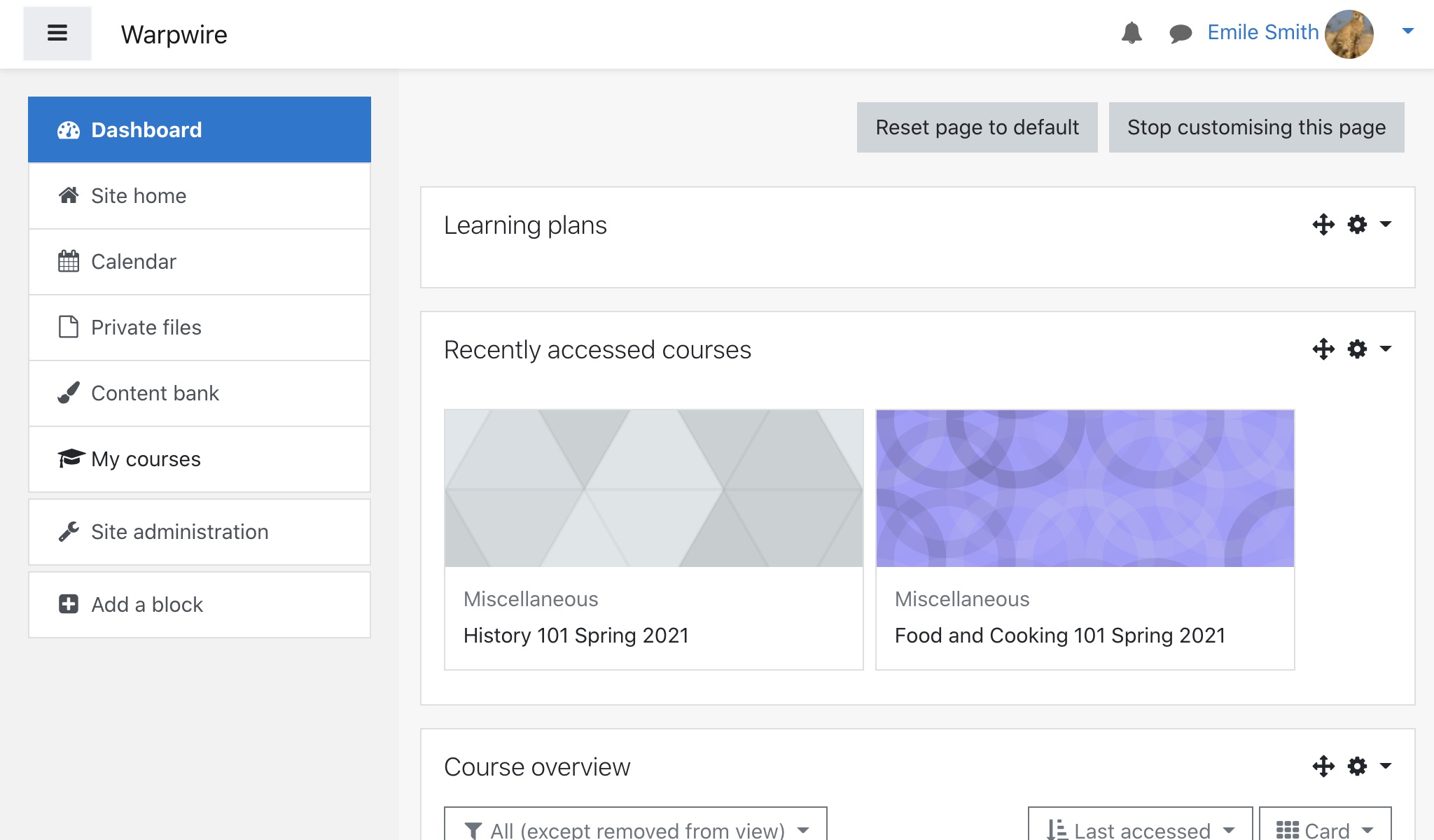 Click on the Warpwire link in the center menu and you'll see the default Media Library view for your course. If you don't see a Warpwire link, the plugin isn't turned on for your course. You should contact your Moodle administrator to get Warpwire turned on for your course.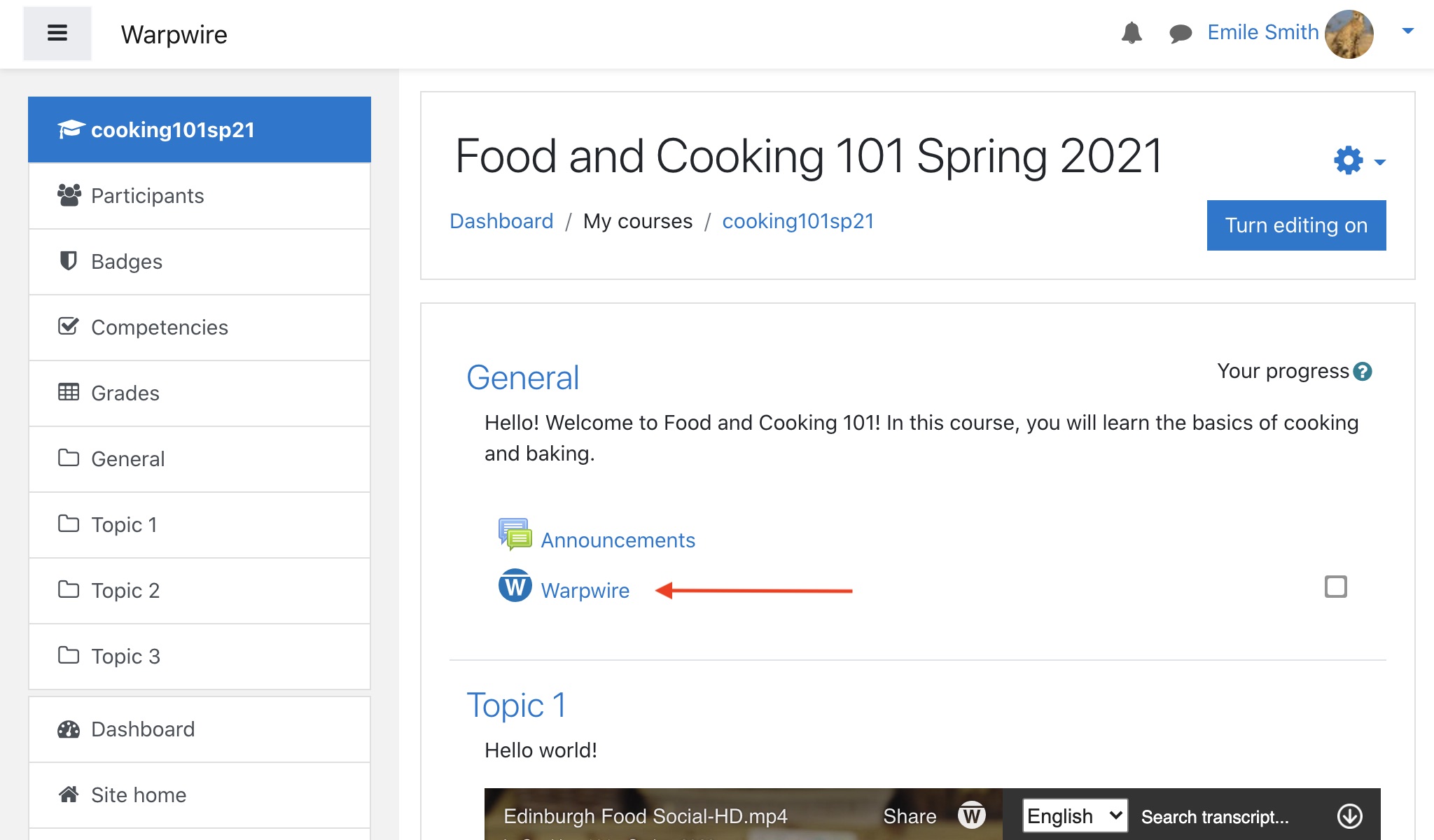 If you haven't uploaded any files to your Warpwire course Media Library, it may appear empty.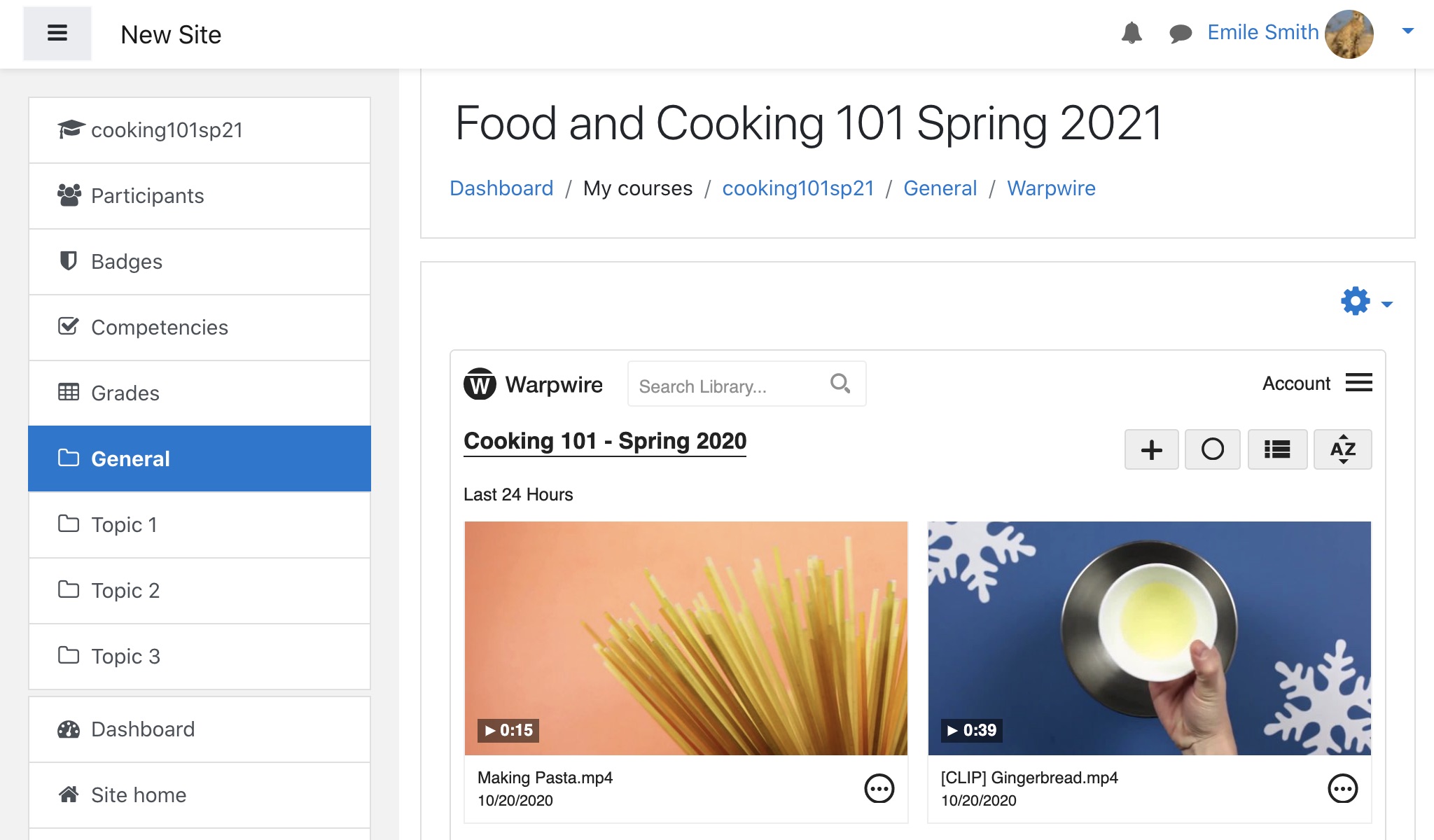 See also: Capture and Insert Media, Upload and Insert Media.