Once the Warpwire plugin is installed in your Drupal instance, follow the following instructions to adjust the default display options for embedded videos.
First, log in to Drupal (you must be a Drupal administrator).
Next, click "configuration"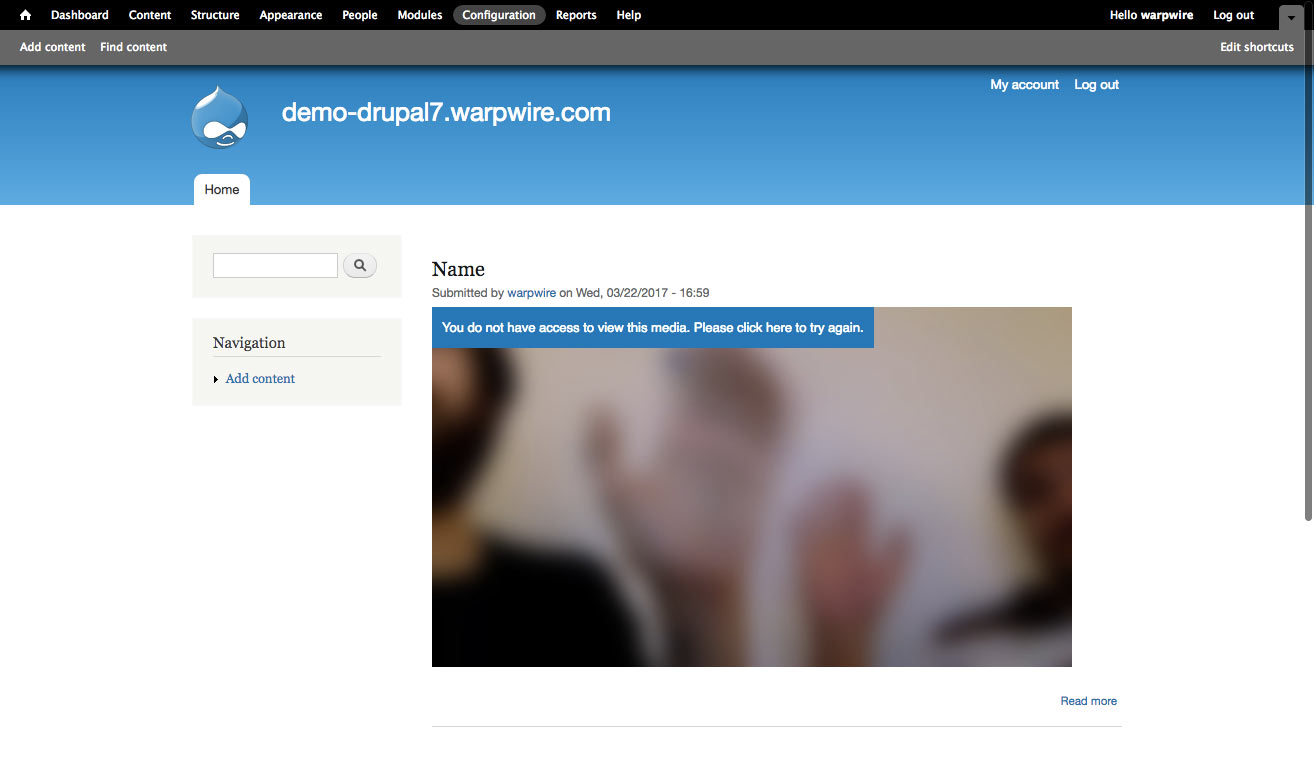 On the configuration page, under "content authoring", click "Warpwire".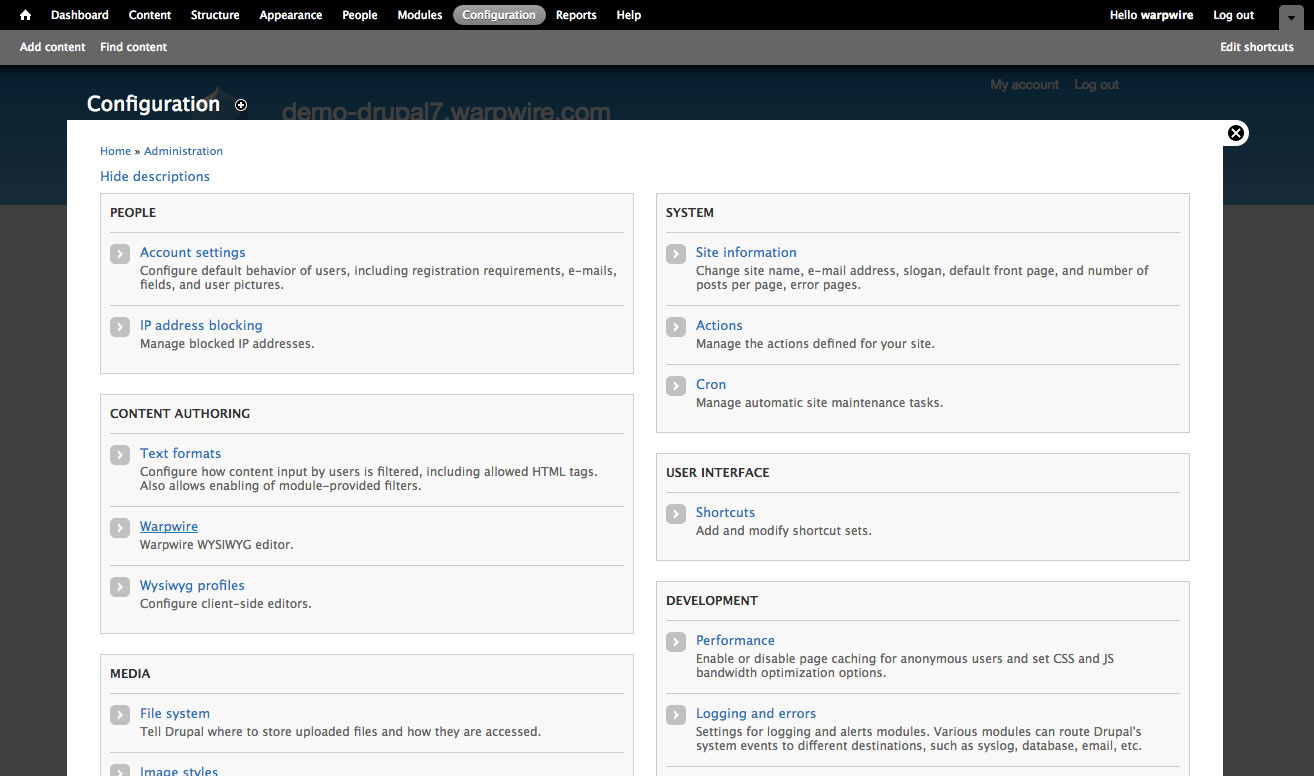 At the bottom of the Warpwire configuration page, beneath the fields for OAuth Key and Secret, you'll see a series of checkbox options.
Each box describes a different display setting. Check the boxes next to the options that you want to include in your default embed code.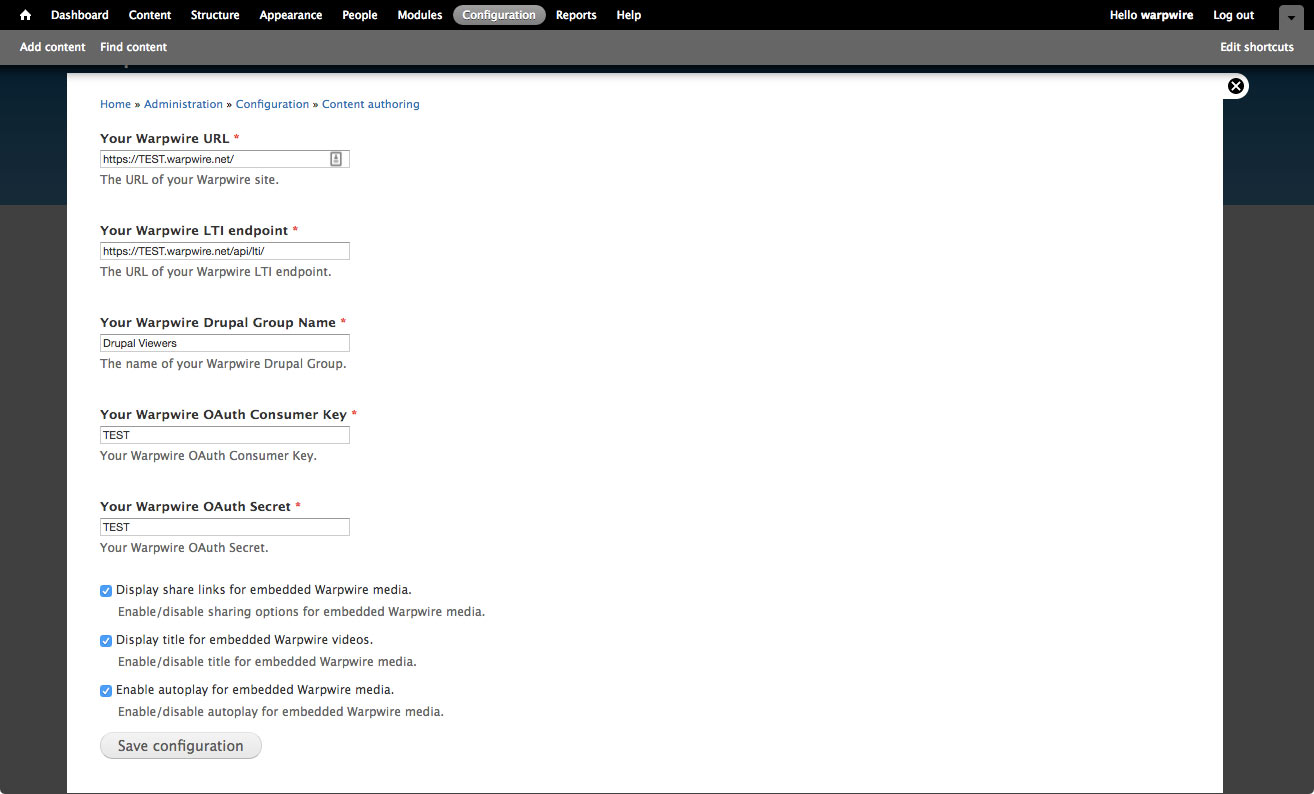 Finally, click "Save configuration". From now on, your choices will be reflected in all videos you embed via the Warpwire plugin.
See also: Insert Media, Upload and Insert Media, and Insert Media Comments.