Click "Media Assets" from the Account Menu > Admin Tool pane. This page allows Institutional Admins to search through their institution's entire collection of media for particular assets, and to sort by desired attribute.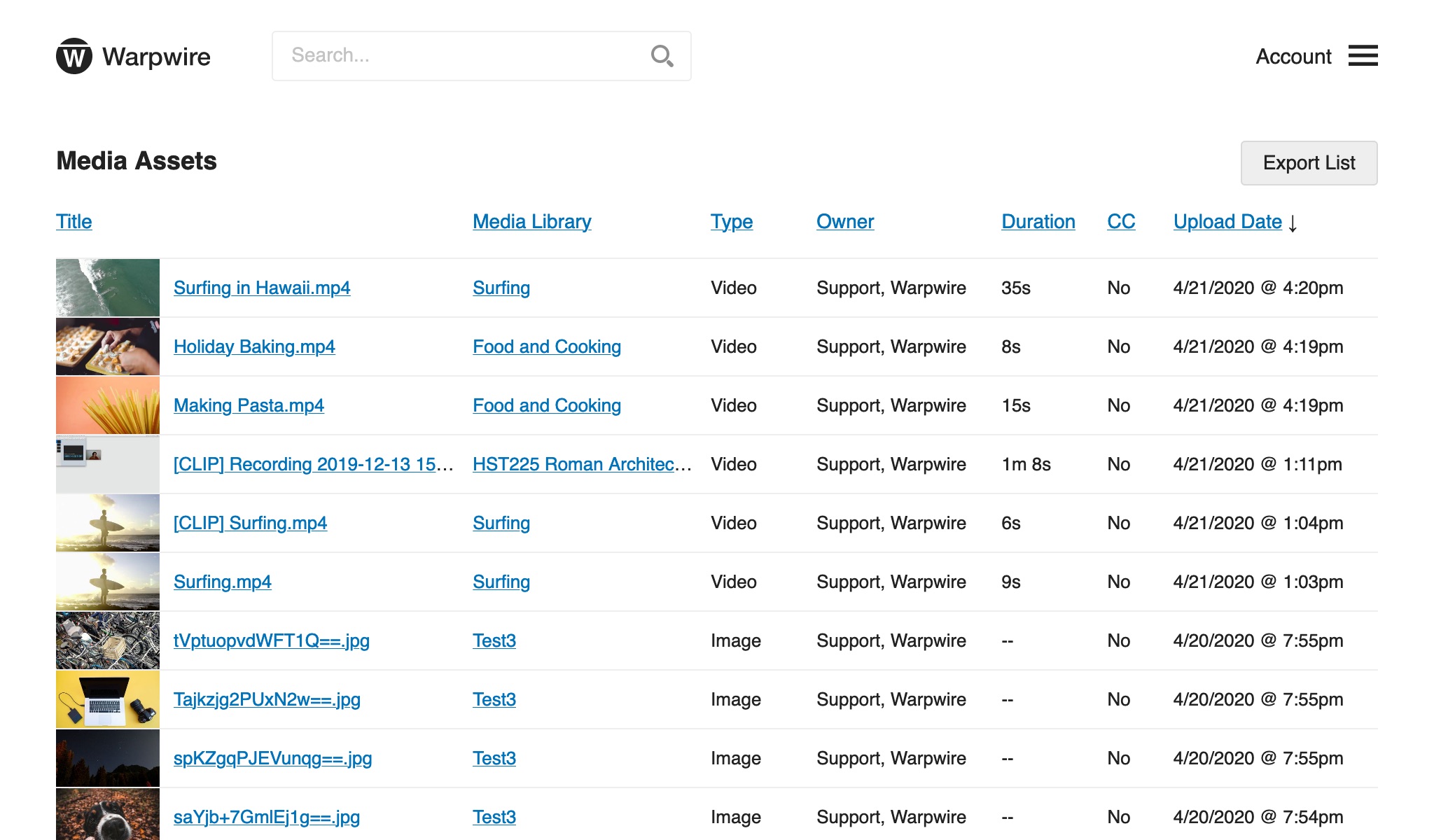 Here is the same list, sorted by Owner name: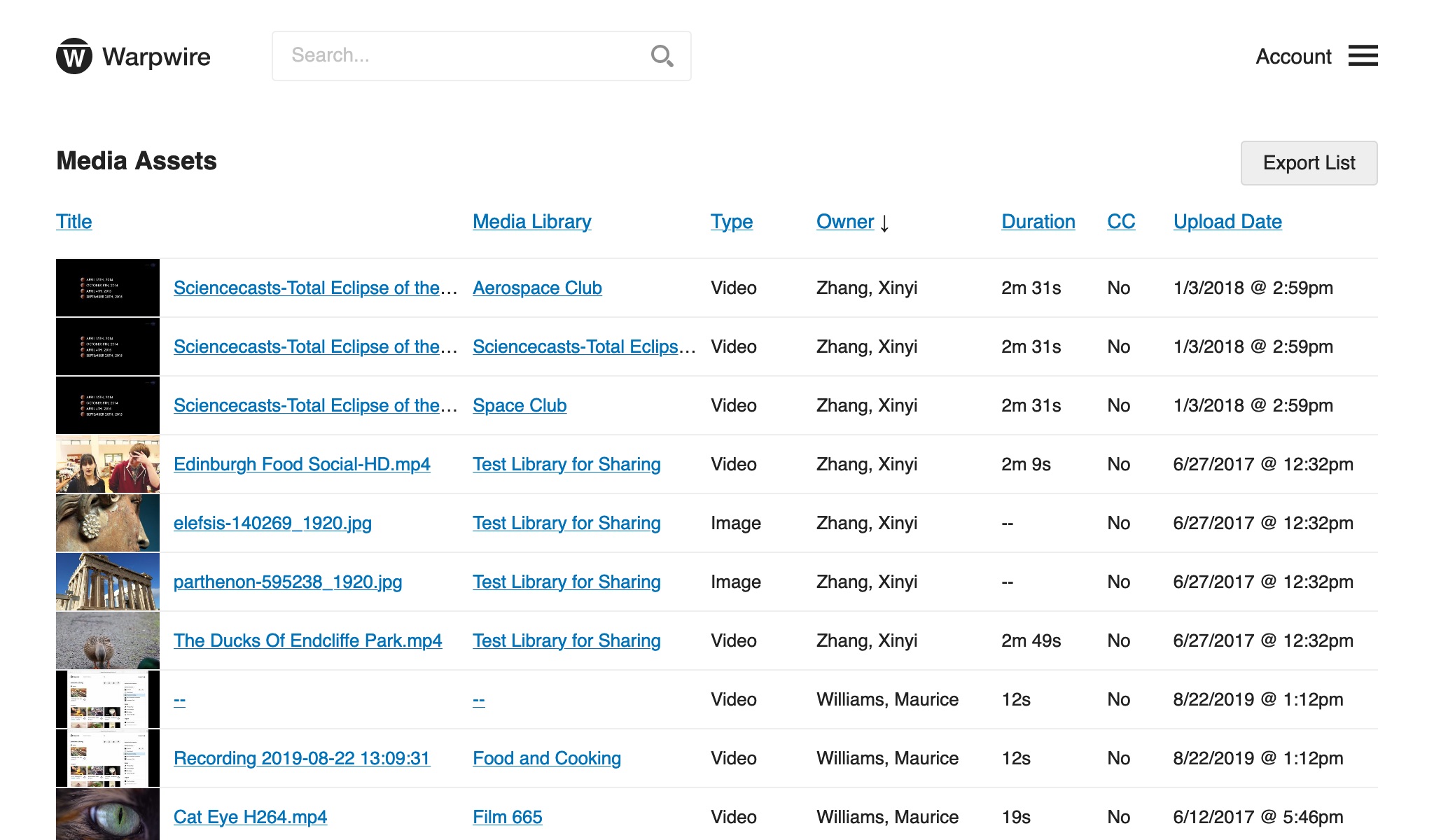 You can use the search box at the top of the page to quickly retrieve assets that match your search.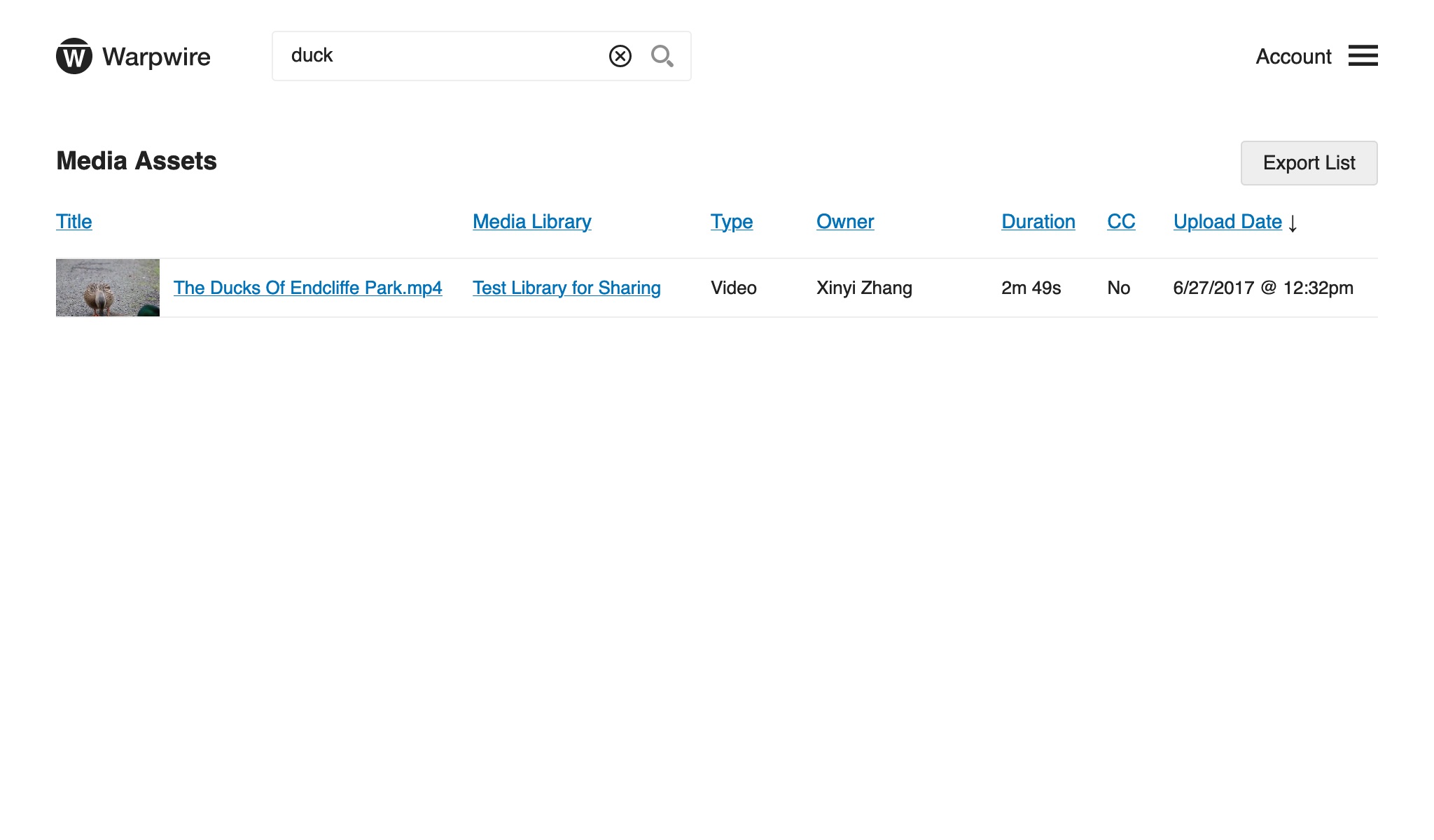 The Admin Tool search allows admins to easily see relevant details for each search result and to sort by whichever detail they'd like. You can view thumbnails for each result, along with Title, which Media Library it belongs to, the media type, asset owner, asset length, whether the asset has closed captions attached, and the upload date.
If you click on the Asset Title, a page will open taking you to a standalone view of the asset.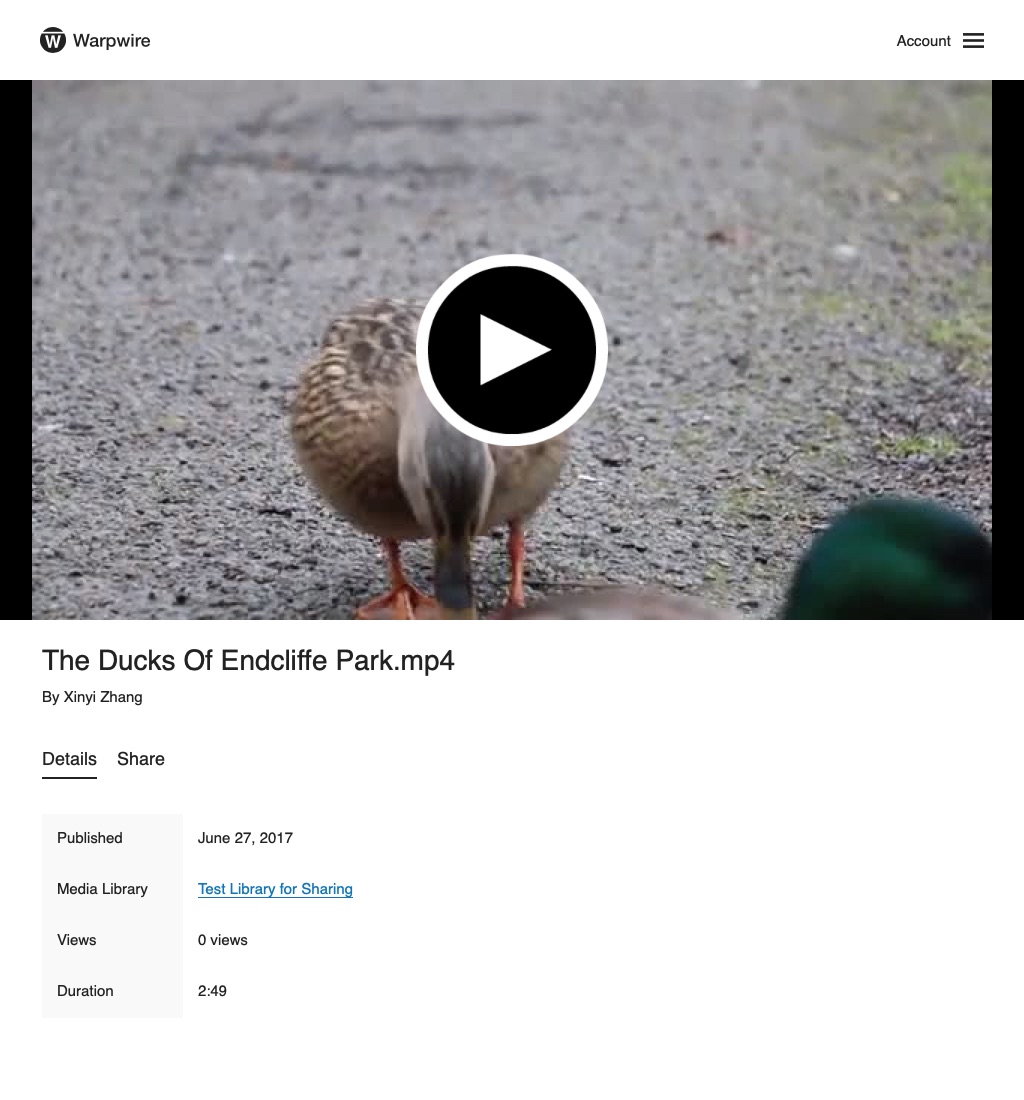 If you click the name of the Media Library that contains the asset, a page will open for viewing the entire Media Library.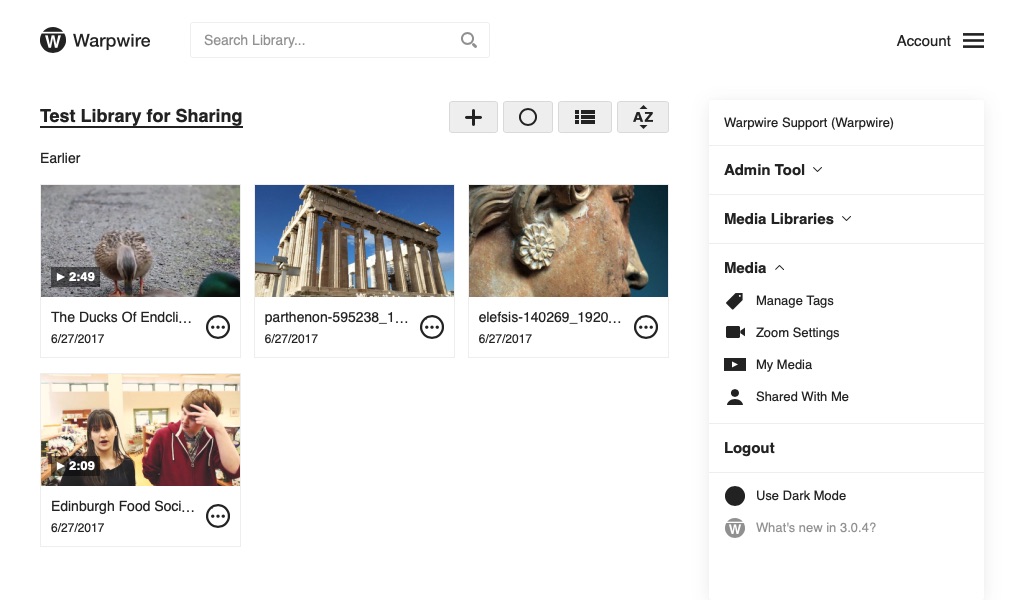 If you click the "Export List" link in the upper-right of the screen, a CSV will download.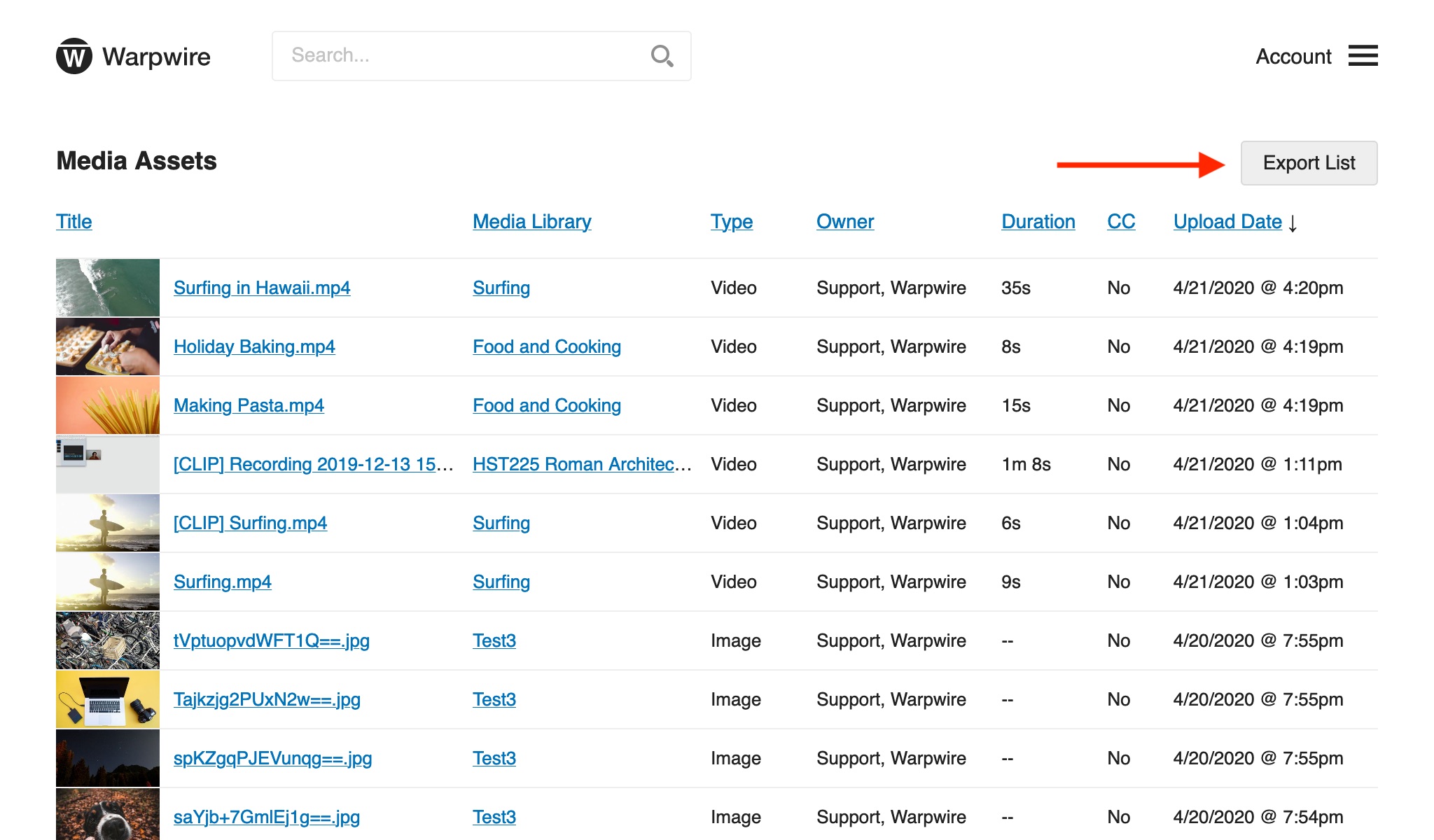 This CSV will list all of the assets, along with the Media Library they are in, the date they were uploaded, who uploaded them, the type of file they are, the permanent URL of the asset and its containing library, whether the asset has closed captions, and the length of the asset, if applicable.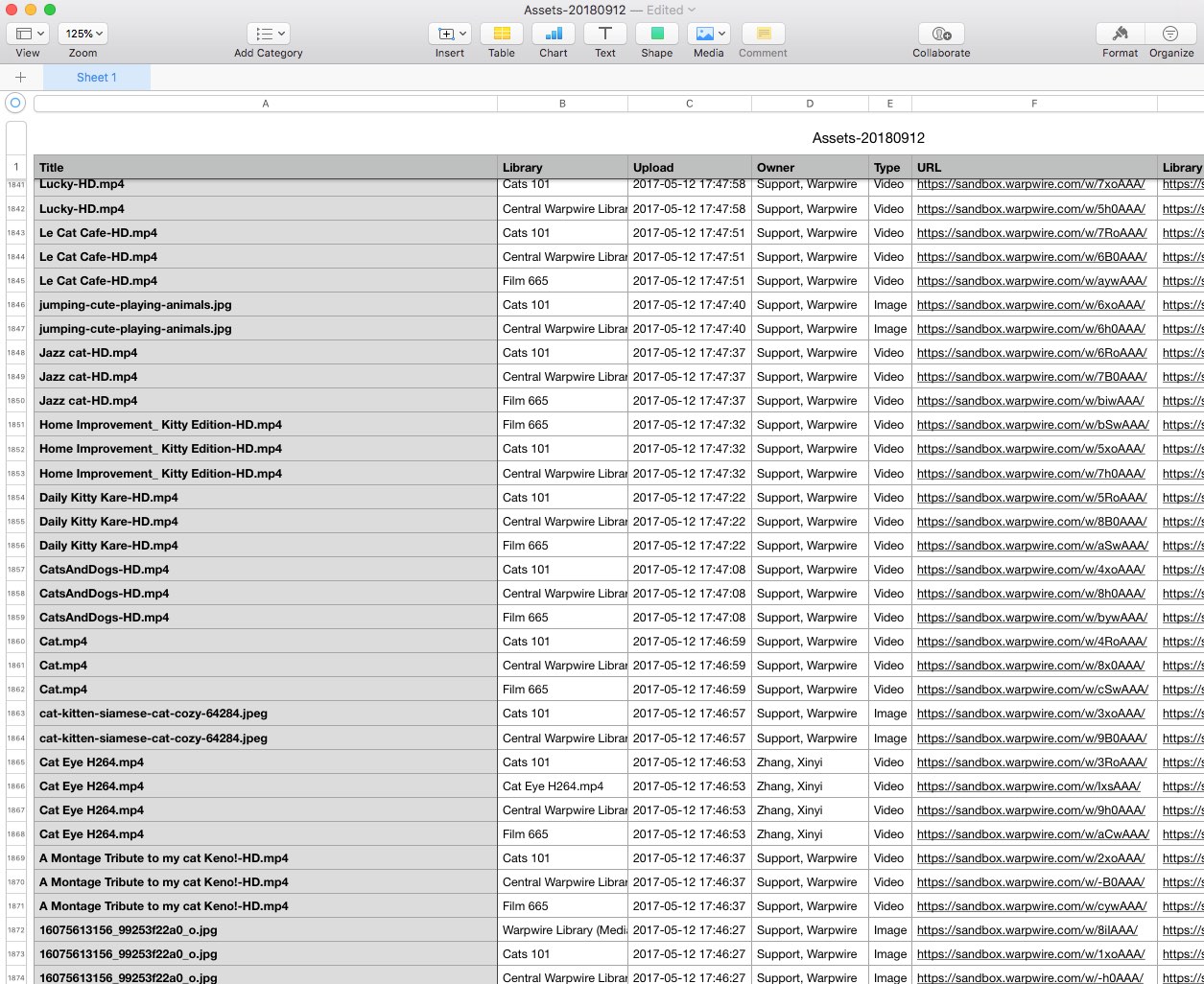 See also: Admin Tool and Media Libraries in the Admin Tool.