Note: Deep Linking functionality is currently available only to Sakai course instructors and admins.
Deep Linking, sometimes also called 'Content Item,' is an IMS LTI standard that makes it easier to share content in Sakai, particularly when course content is copied and reused.
With Deep Linking, course instructors and admins will now be able to insert any assets from any of their Media Libraries, rather that just the library corresponding to the Sakai Course they are working from.
No need to update old embeds, as they still function just as they did before. Simply update to the new plugin.
Luckily, the new tool allows you to embed videos from ANY of your Media Libraries, not just the one for the Sakai course you are working in. The instructor or course builder can simply use the Account Menu on the top-right to navigate to any of their Media Libraries.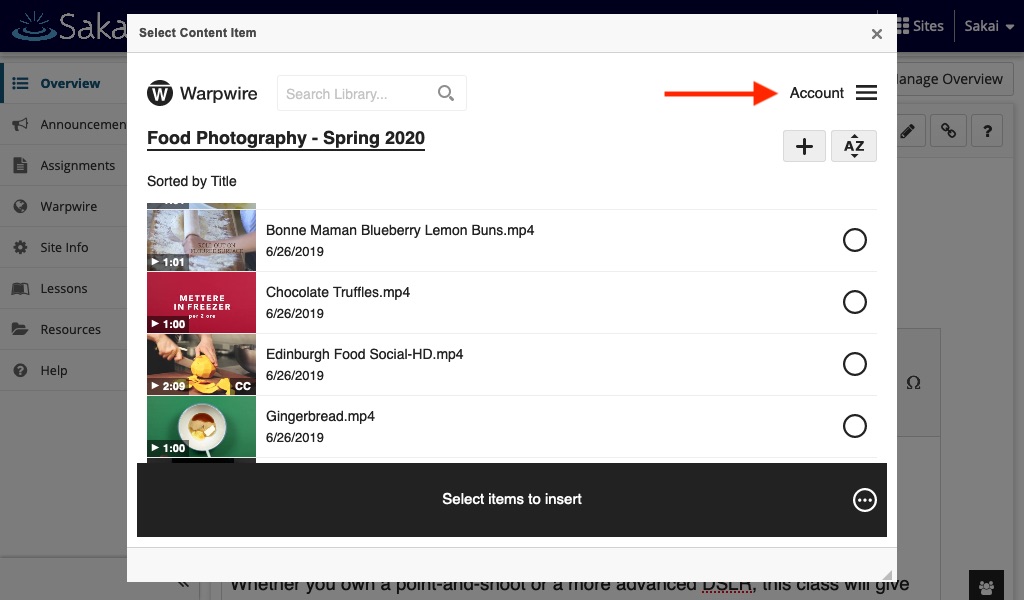 Just click on one of the Media Libraries titles within the list to be taken to the Media Library for choosing assets for embedding.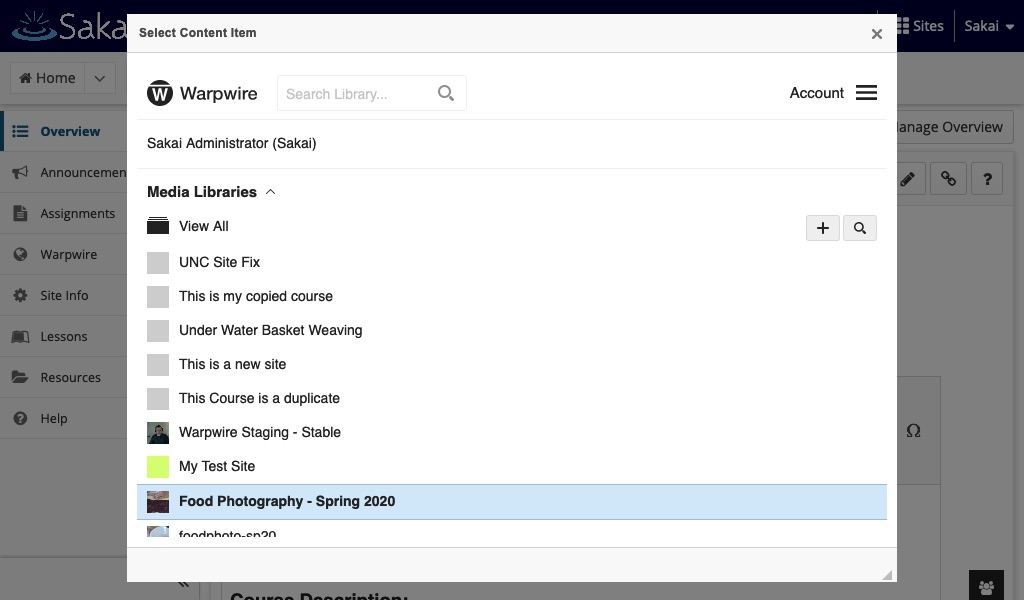 Here's a page with videos embedded from multiple Media Libraries. Because the user has access to the Sakai course, they are automatically granted access to all of the videos on the page - even ones from other Media Libaries!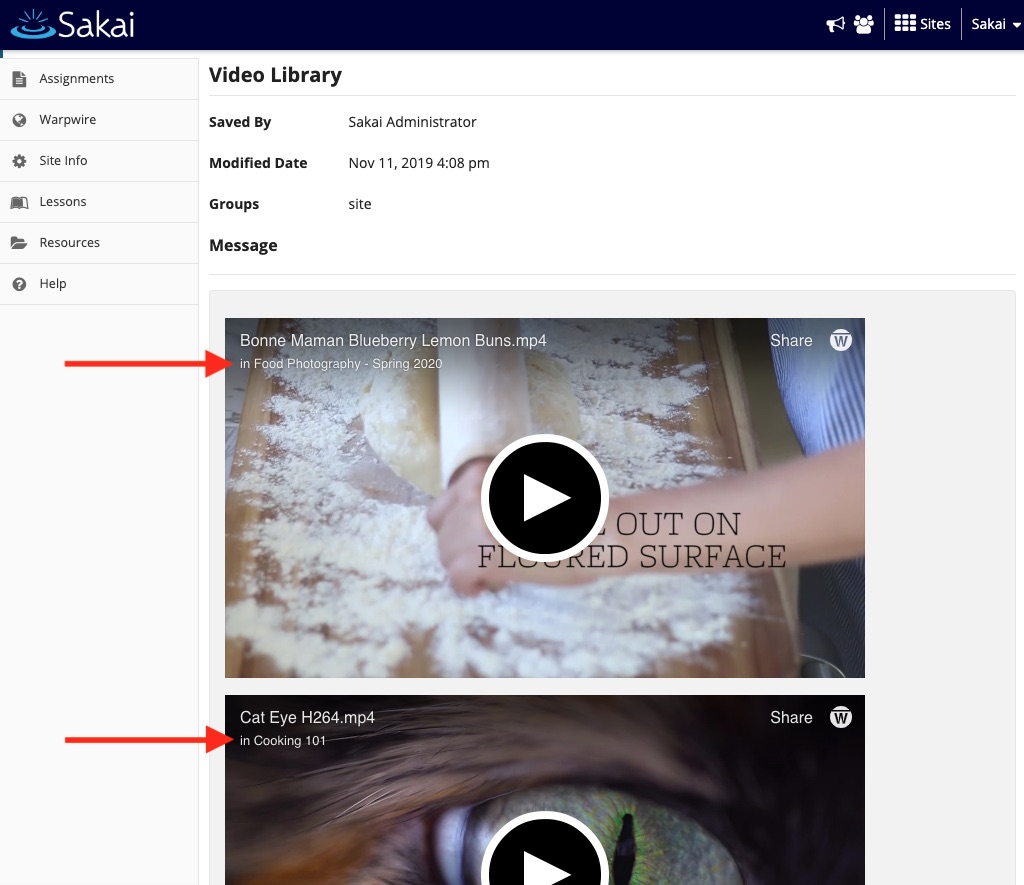 Yes! All old videos will behave just as they always have.
Yes. There is no issue with a slow migration with some courses continuing to use the old plugin and some using the new. You can toggle the plugin on and off via the Site Tools' "Manage Tools" tab, as described above.
You can follow this guide to uploading and inserting media in Sakai.
As a student, you'll be using the original Warpwire plugin. There are some limitations to this version:
Any content you embed will not be automatically shared if the course is copied for use in another semester
You can only select content from the currect course Media Library to embed
If your instructor has contribution mode turned on, you'll be able to upload content into the course Media Library
Aside from these limitations, you'll use the process outlined here to upload and insert content within Sakai.
Contact us if you have any questions.
See also: Upload and Insert media in Sakai and Capture and Insert Media in Sakai.