If your institution has a relationship with Warpwire's closed captions services or one of the supported third-party caption providers, then users can request closed captions for videos, and Institutional Admins can approve or deny the requests.
In order to request closed captions, navigate to the Media Settings window for an asset. Then, click the "+ Add" button for captions, you'll then be presented with three button options: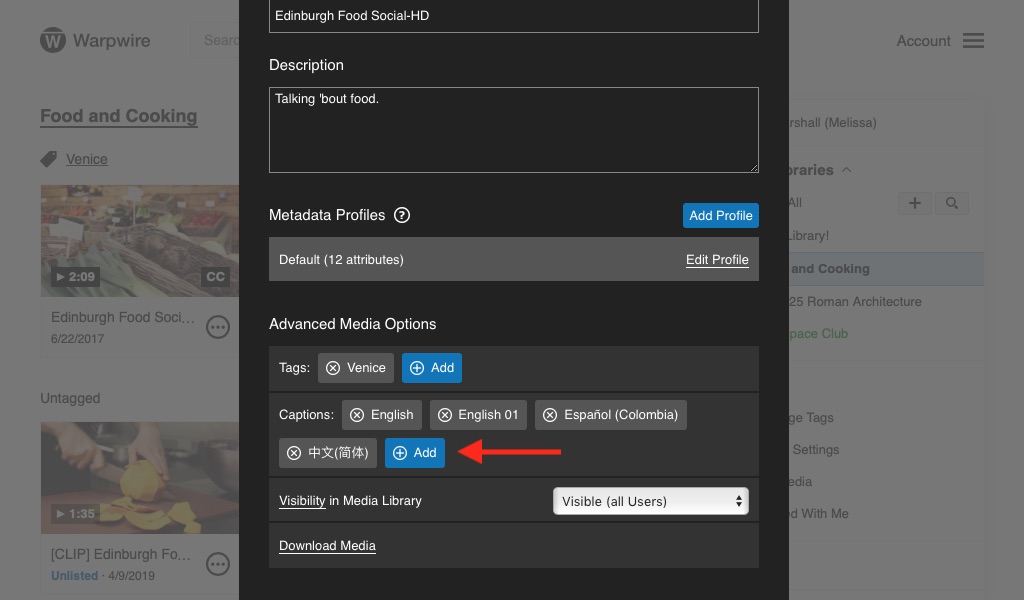 Upload Caption File
Request Caption
View Caption Requests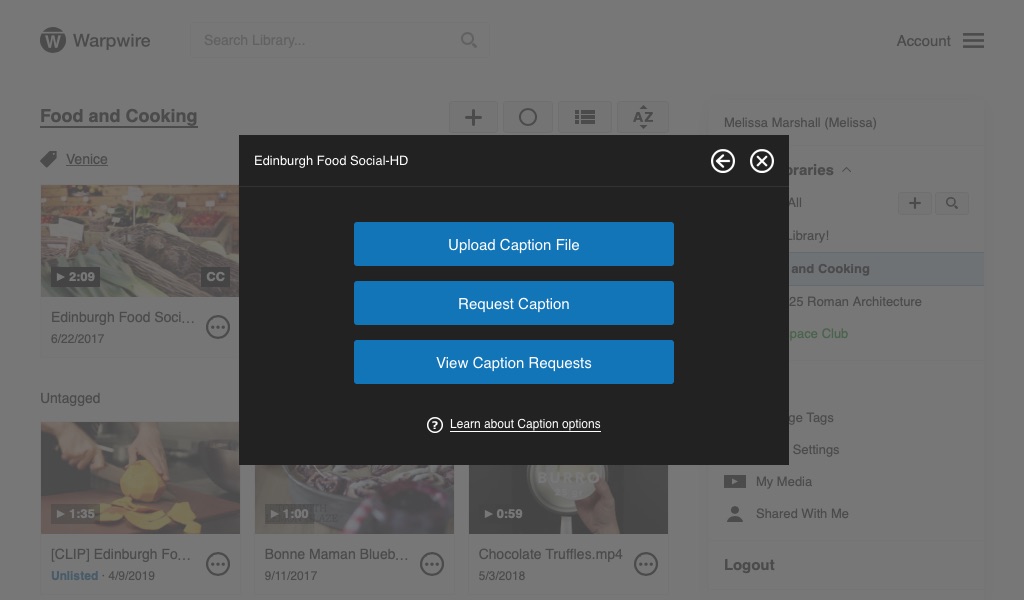 You can always manually upload a caption file (Warpwire supports WebVTT and SRT) if you already have one, or can creation captions yourself, using Aegisub.
Otherwise, you can Request Caption.
If you click "Request Caption" and your institution does not have third party captions set up, you'll see a "Your institution is not set up to request closed caption processing." message.
If your institution does have third party captions set up, when you click "Request Caption" button, you'll be taken to a window to verify your request.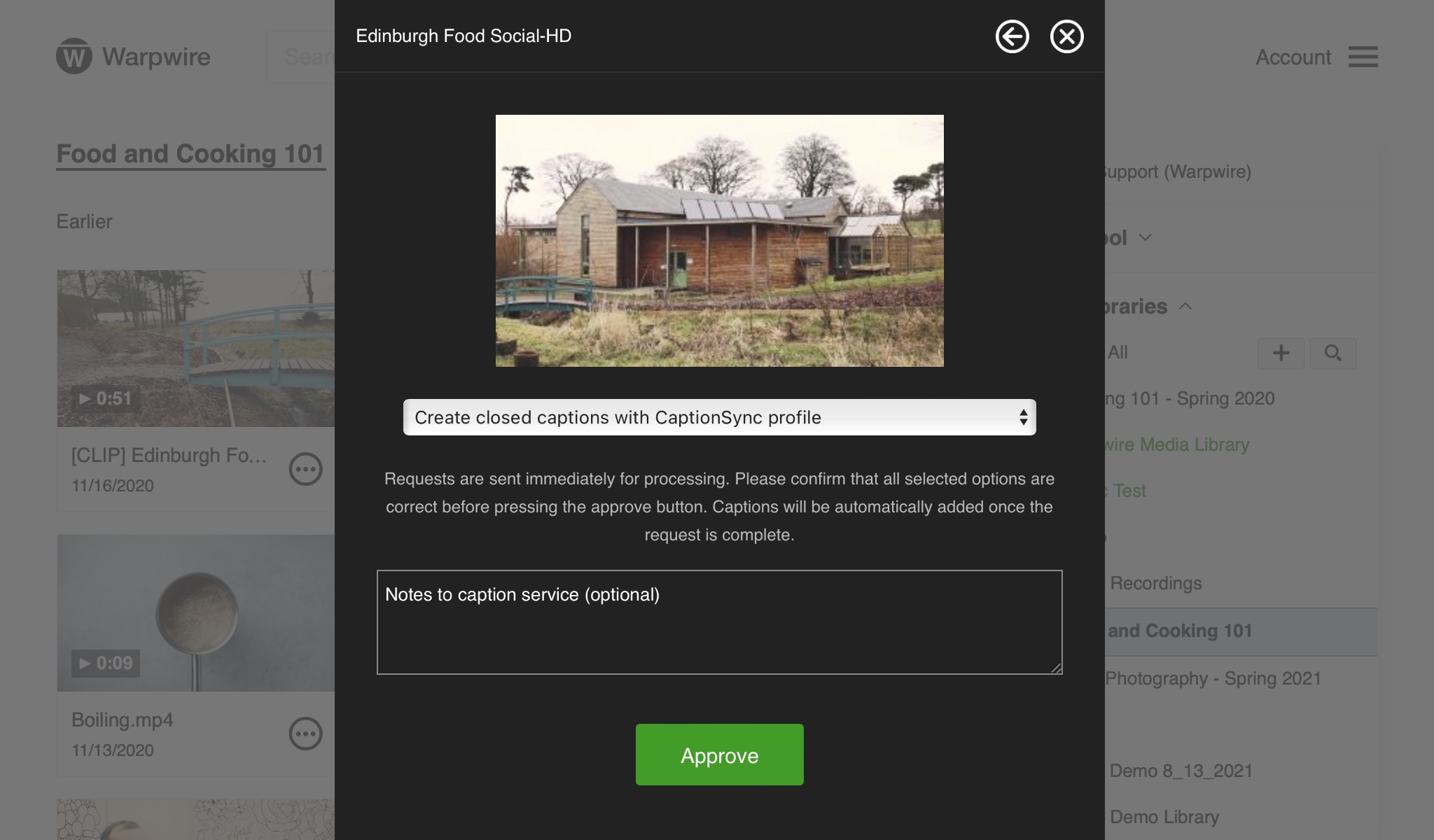 Once you've created your request, you'll see a "Caption Request successfully submitted" message. Click "Done" to return to the previous page. If your account has the override permission to by-pass the Institutional Admin approval process, the caption request will be automatically submitted and approved.
Once you've requested a caption, you should see a new "View Caption Requests" button on the caption page.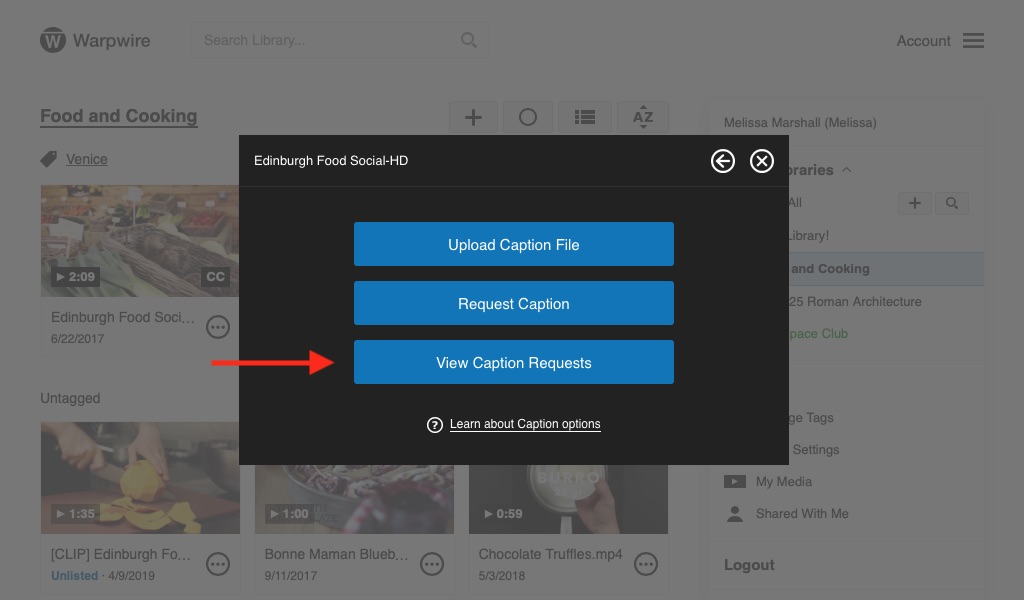 Click the button to check the status of your caption request(s).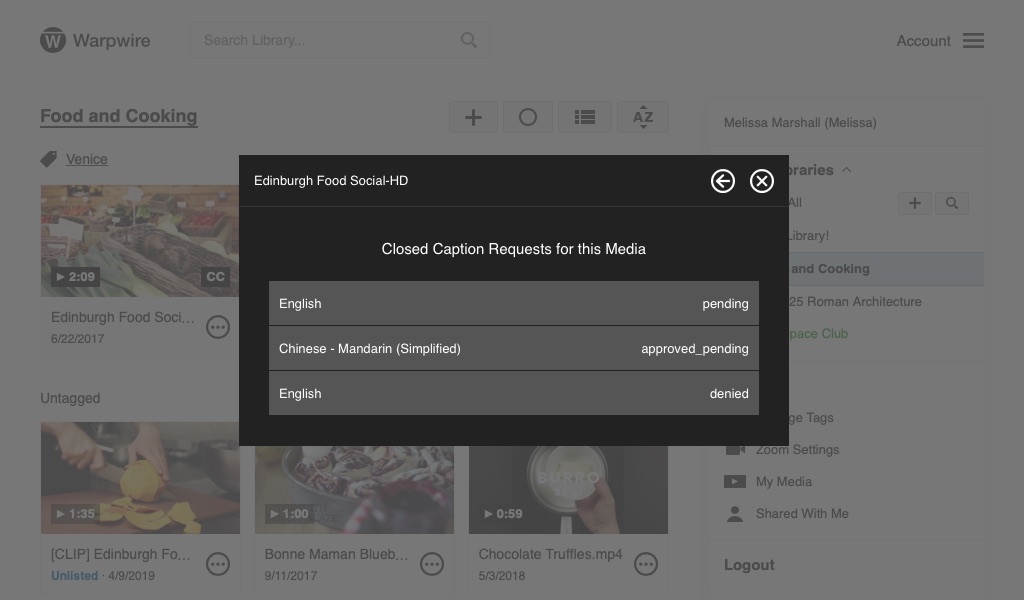 See also: Create Caption Profile and Managing Caption Requests.