Multi-Source Playback allows Warpwire users to watch and switch between multiple video sources contained in a single viewing experience.
Users will experience Multi-Source Playback when viewing Multi-Source Captures or Zoom recordings that contain multiple video sources. Multi-Source Playback allows the playback experience to mimic the recording experience and gives the viewer control to change the playback layout, such as making one video source small and another large when desired.
In the Media Library view, all media assets with Multi-Source Playback will be identified with an icon at the top-left of the thumbnail.
Once in the video player, users have the ability to toggle between different layouts, including Presenter View, Grid View, and only a specific video source. First click the gear button, then click Layout to see the options.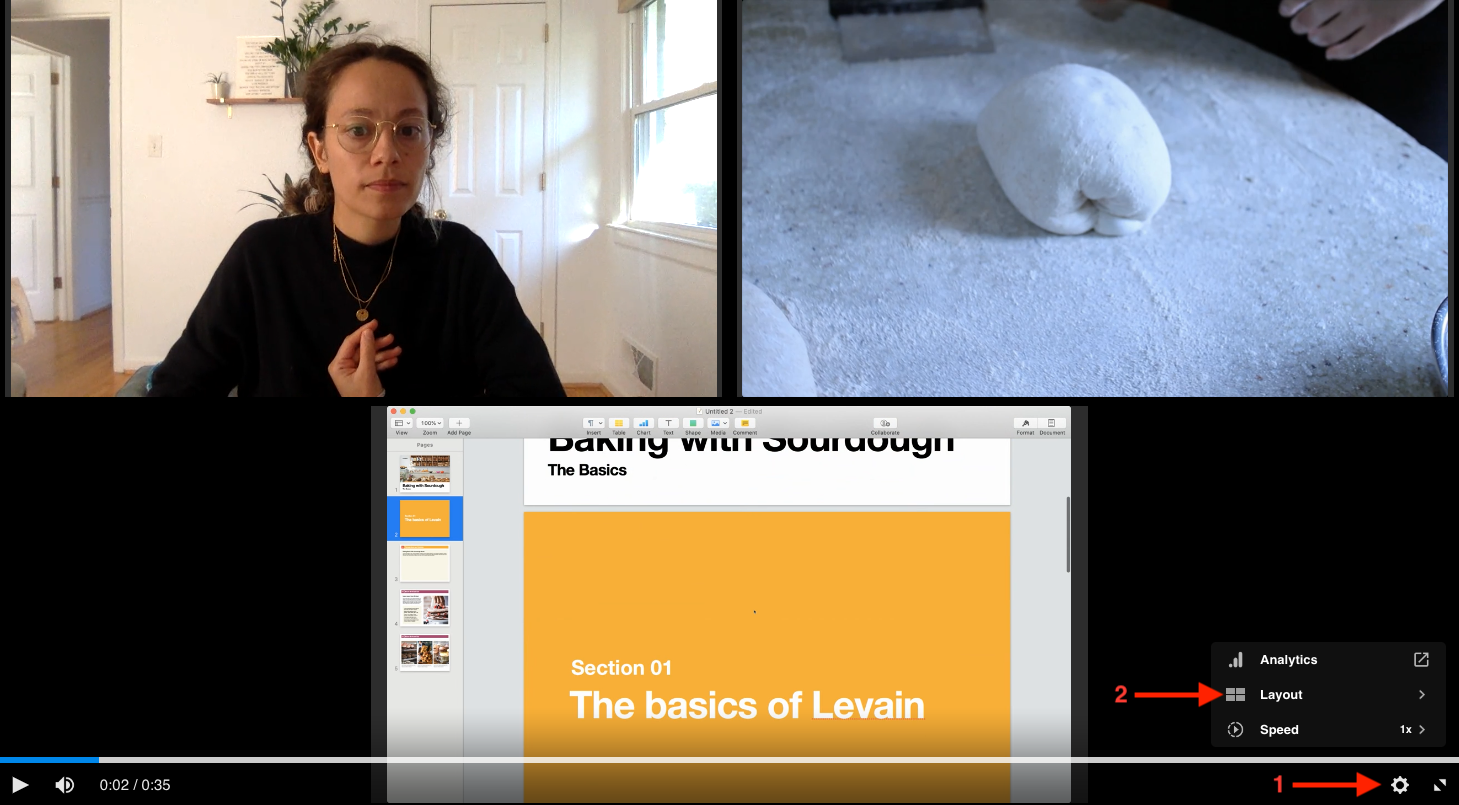 The specific source names correspond to the source names in Multi-Source Capture or Zoom.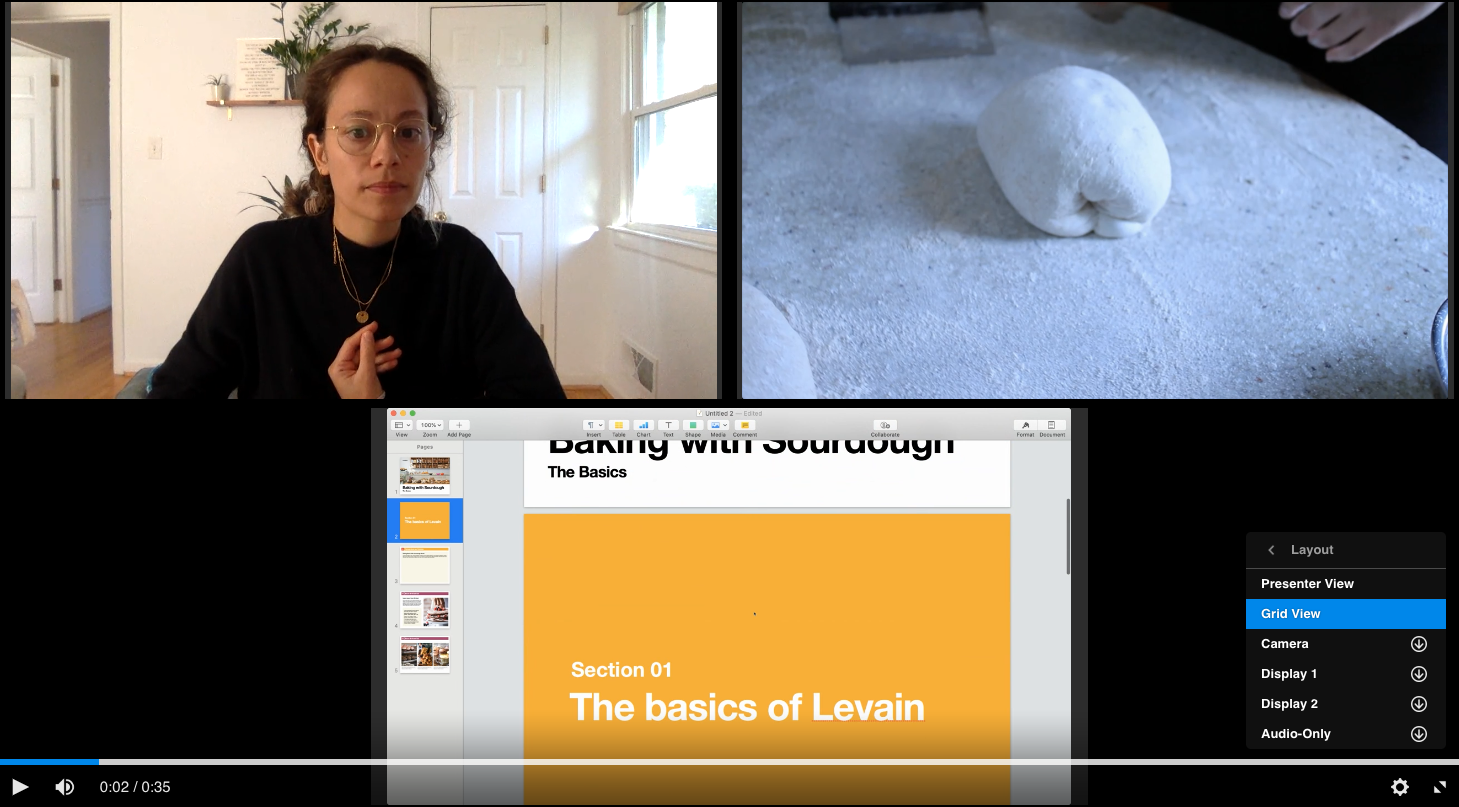 To toggle between views, simply click on your preferred layout view. You can toggle between views at any time during the video.
Below is an example of Presenter View: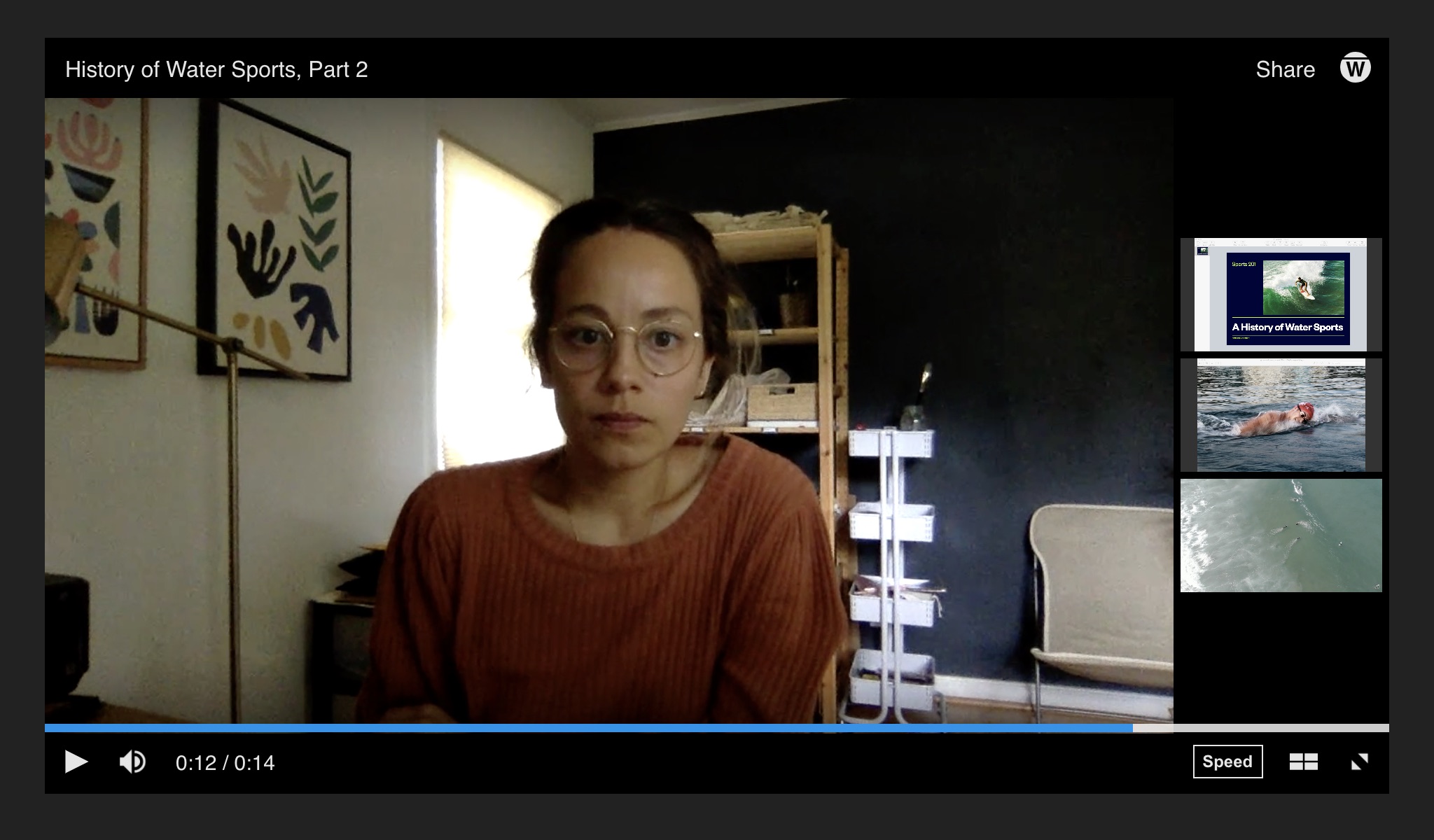 In Presenter View, viewers can click any of the video thumbnails in the right-side menu to switch which source is shown as the large video source.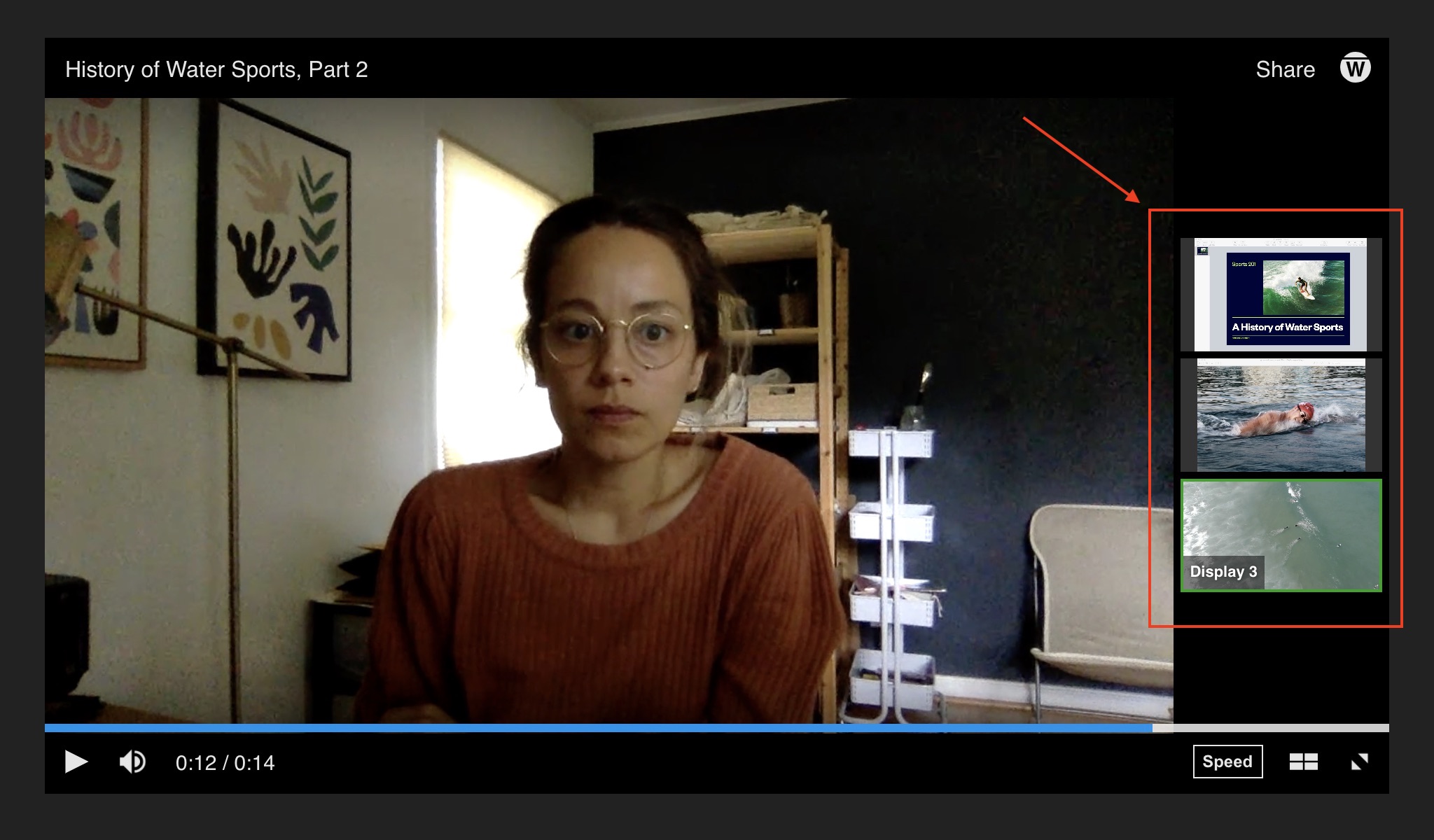 Here we switch to the surfers: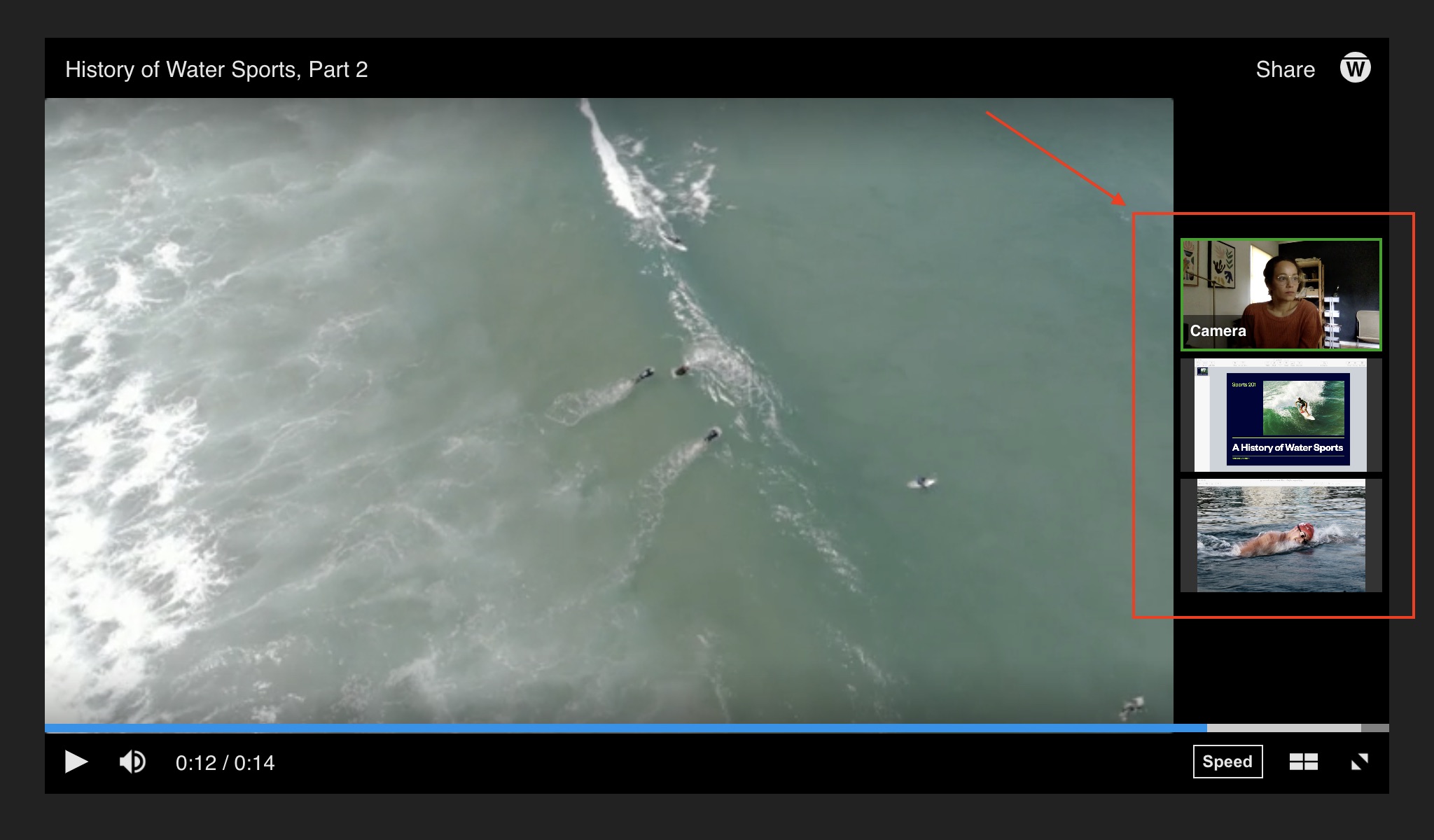 To watch a certain source only, simply click on the source name in the Layout menu: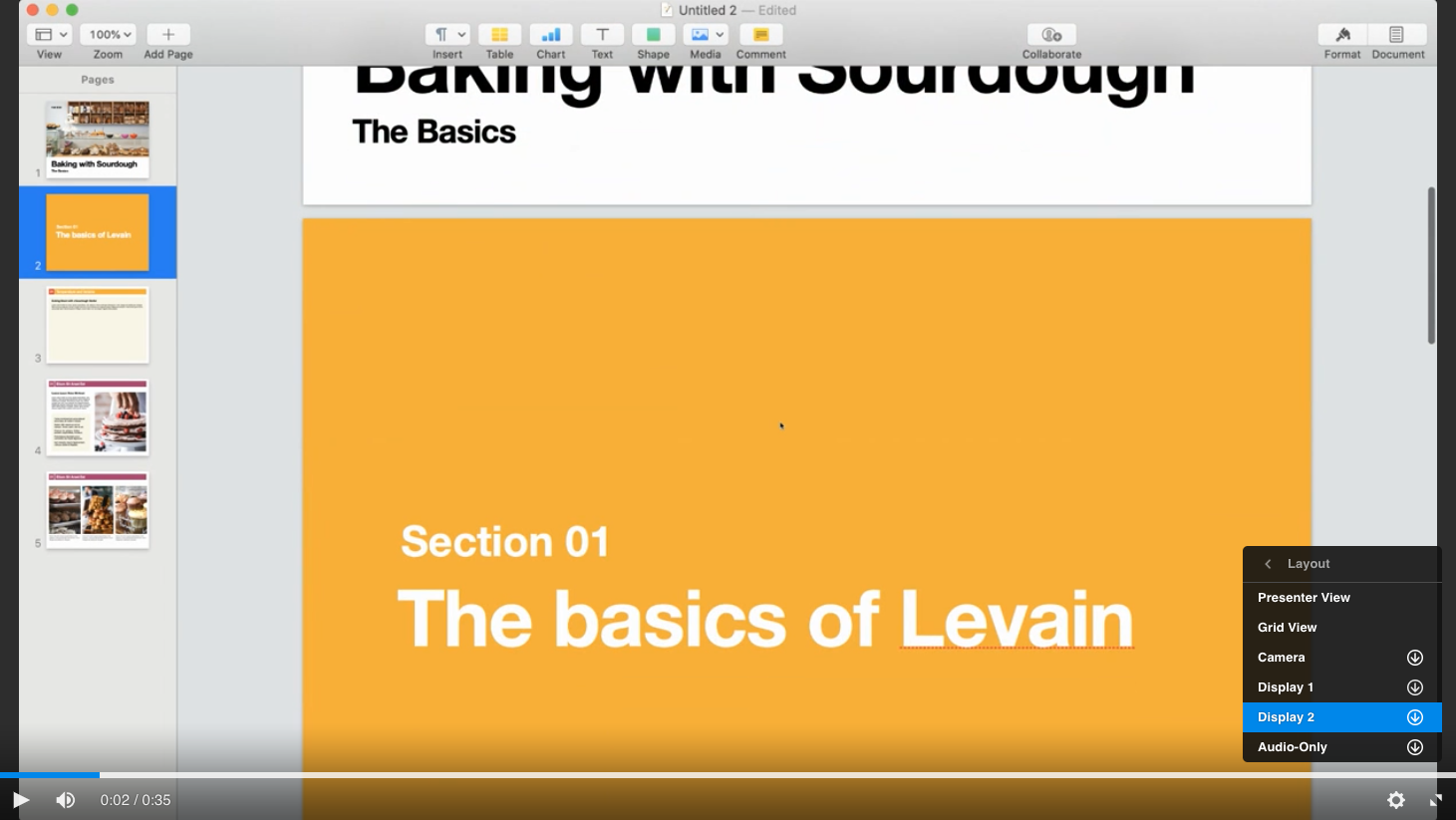 Note: If you change the layout while watching the media, your browser will remember and play it in that layout the next time you open it.
See also: Multi-Source Capture, Audio and Video Player Keyboard Shortcuts.