The Import Zoom Rules function allows Institutional Admins to automate the creation of Zoom Rules on the behalf of their users. This function eliminates the need for each user to manually create their own Zoom Rules. Institutional Admins simply upload a CSV files with Zoom Rules from the Zoom Recording Log page.
Note: Before importing Zoom Rules, the Warpwire/Zoom integration must be enabled for your institution.
To begin, navigate to the Admin Tool pane and click Zoom Recording Log.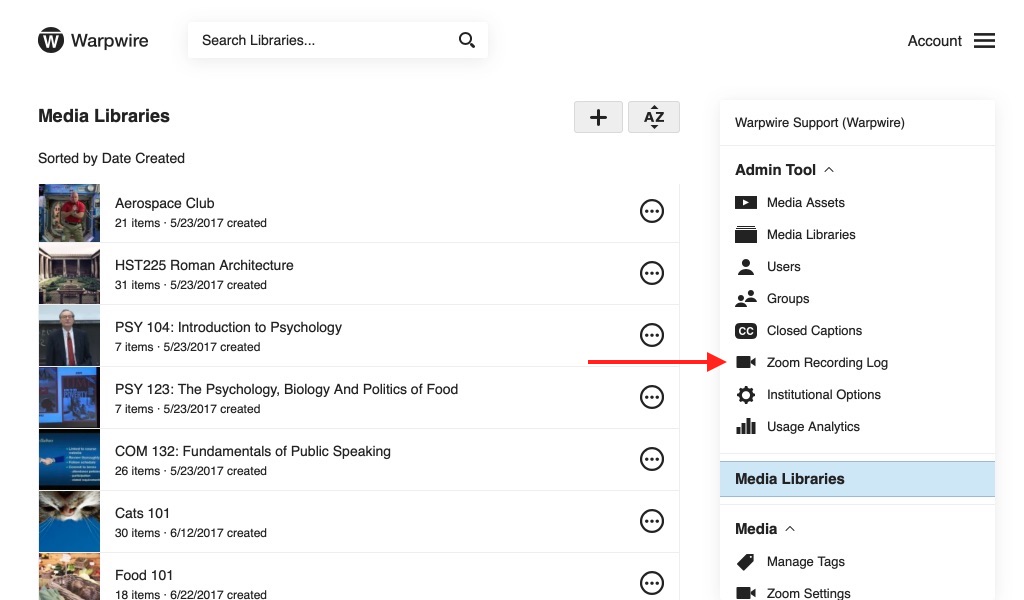 Once on the Zoom Recording Log page, click the "Import" button on the top of the page.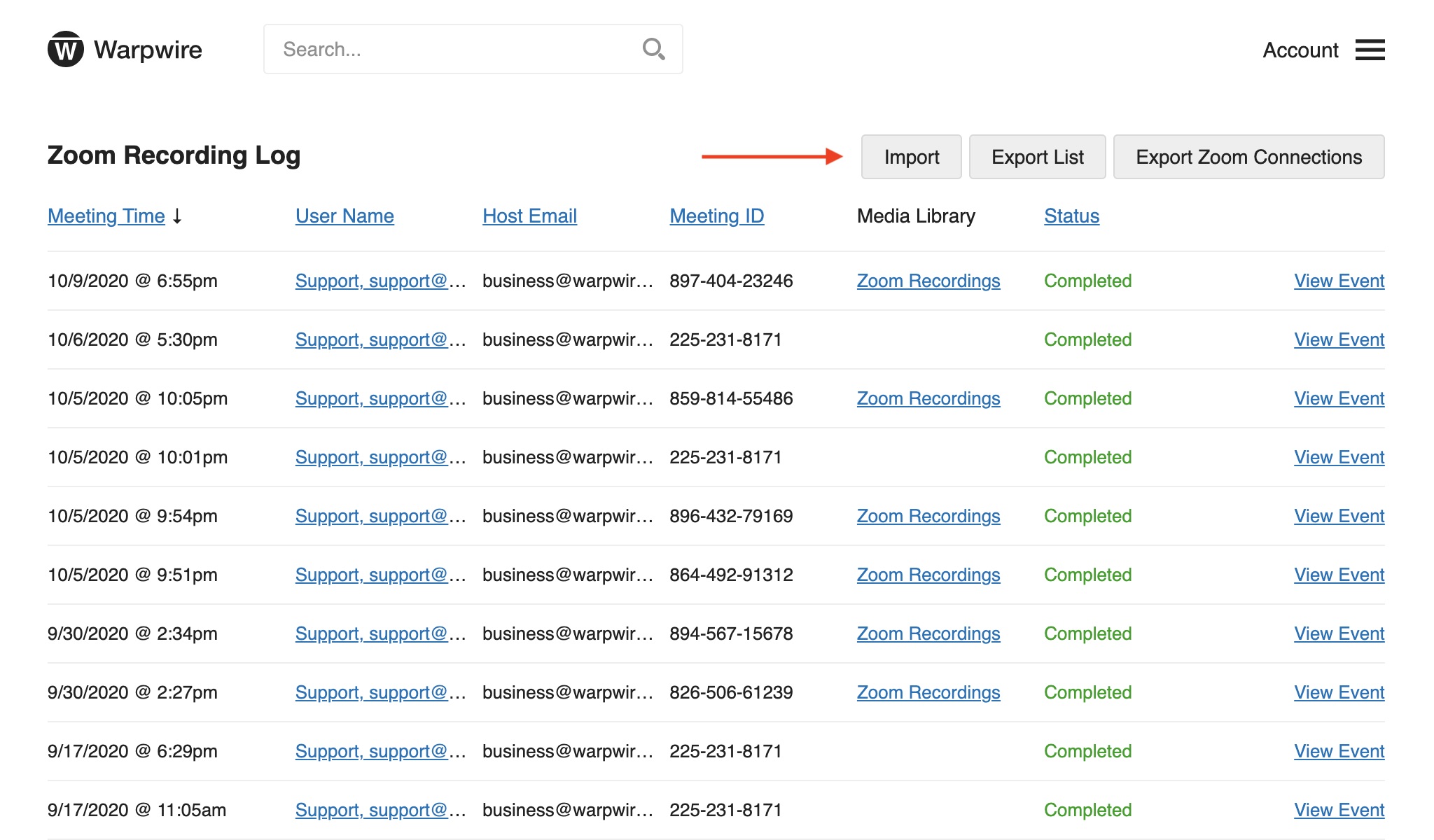 You can use the sample CSV format file as a template. To do so, click the "download here" link.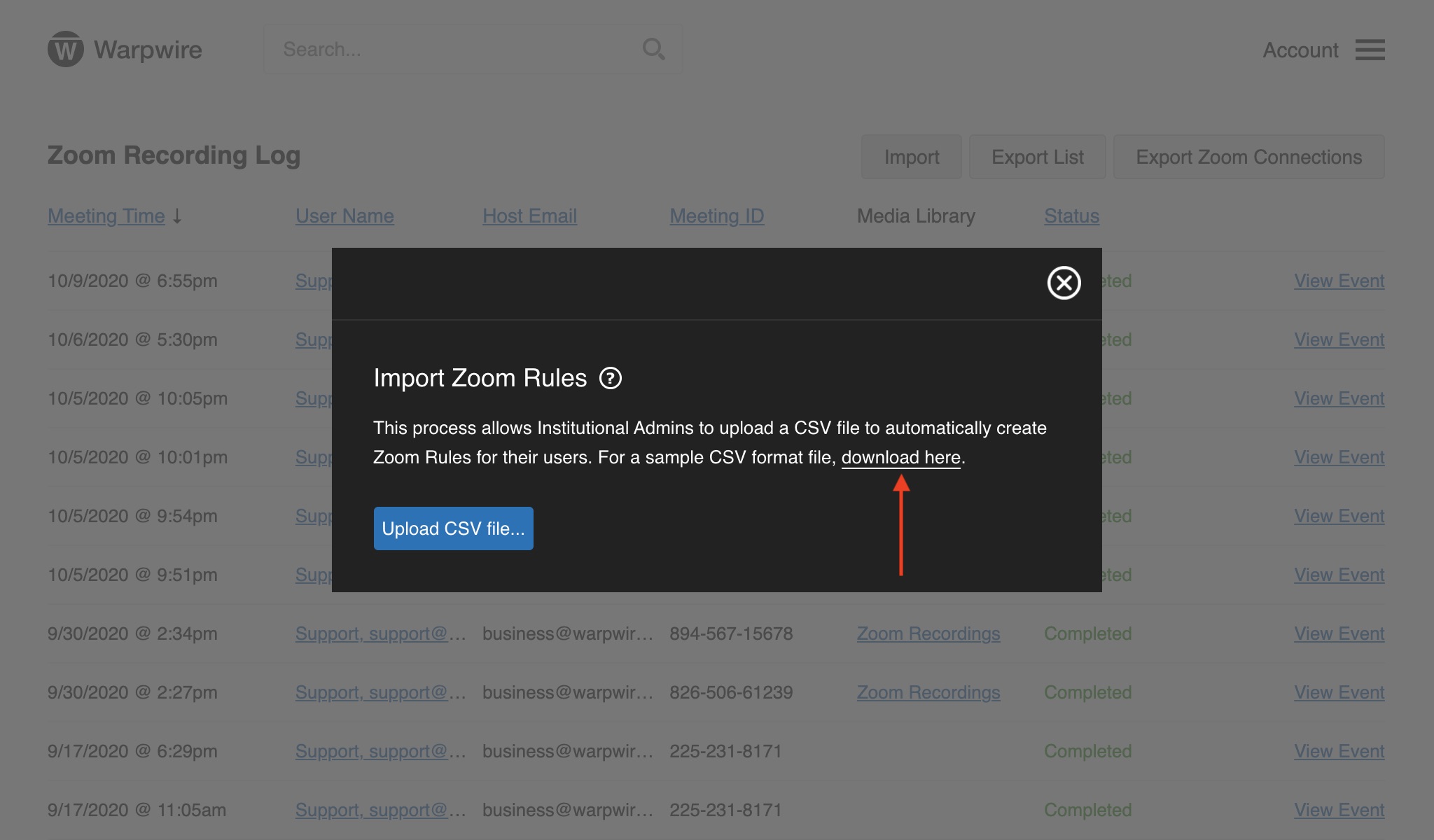 Follow these instructions to complete the CSV file correctly:
In the user_unique_id column, enter in the User ID.
In the course_id column, enter in the name of the Media Library.
In the zoom_match_value column, enter in the desired Zoom Rule.
In the zoom_match_type column, enter either the id or topic.
Your CSV file should look similar to this example.

Note: Keep your CSV file as simple as possible and remove any blank lines that may be in the file.
When you are ready to upload your CSV file, click the blue "Upload CSV file…" button and select the file you would like to upload.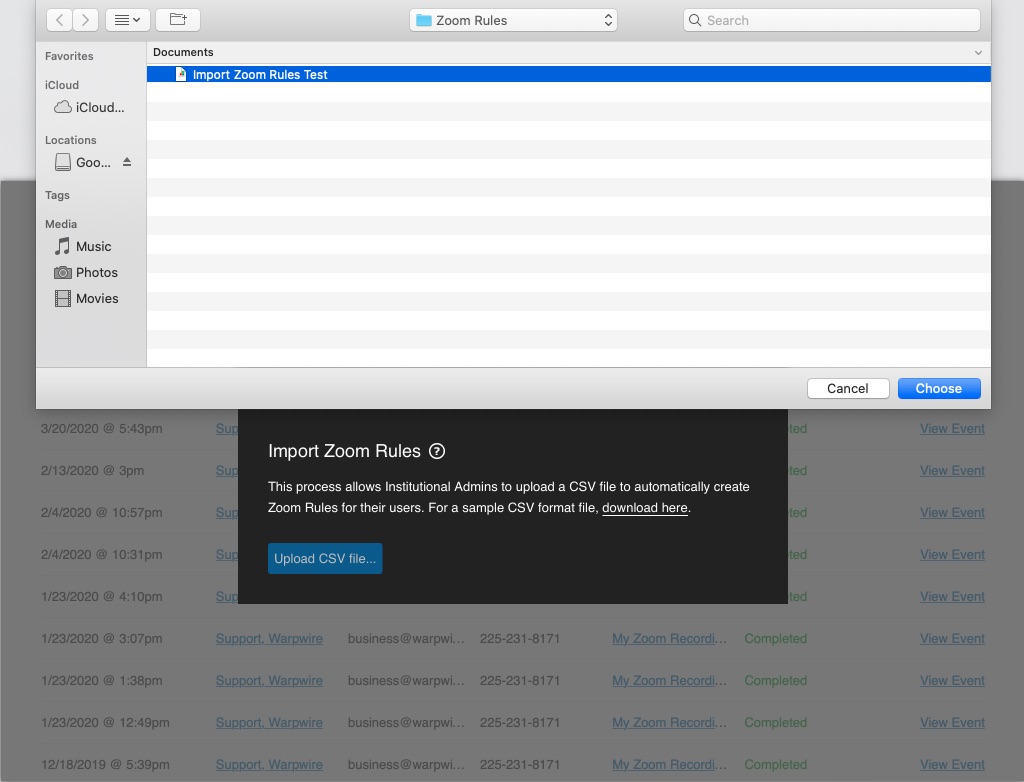 Once your files are uploaded, you will be able to view the results of the import, including the number of new records, existing records and records that failed to import. To save the results, click the "download" link.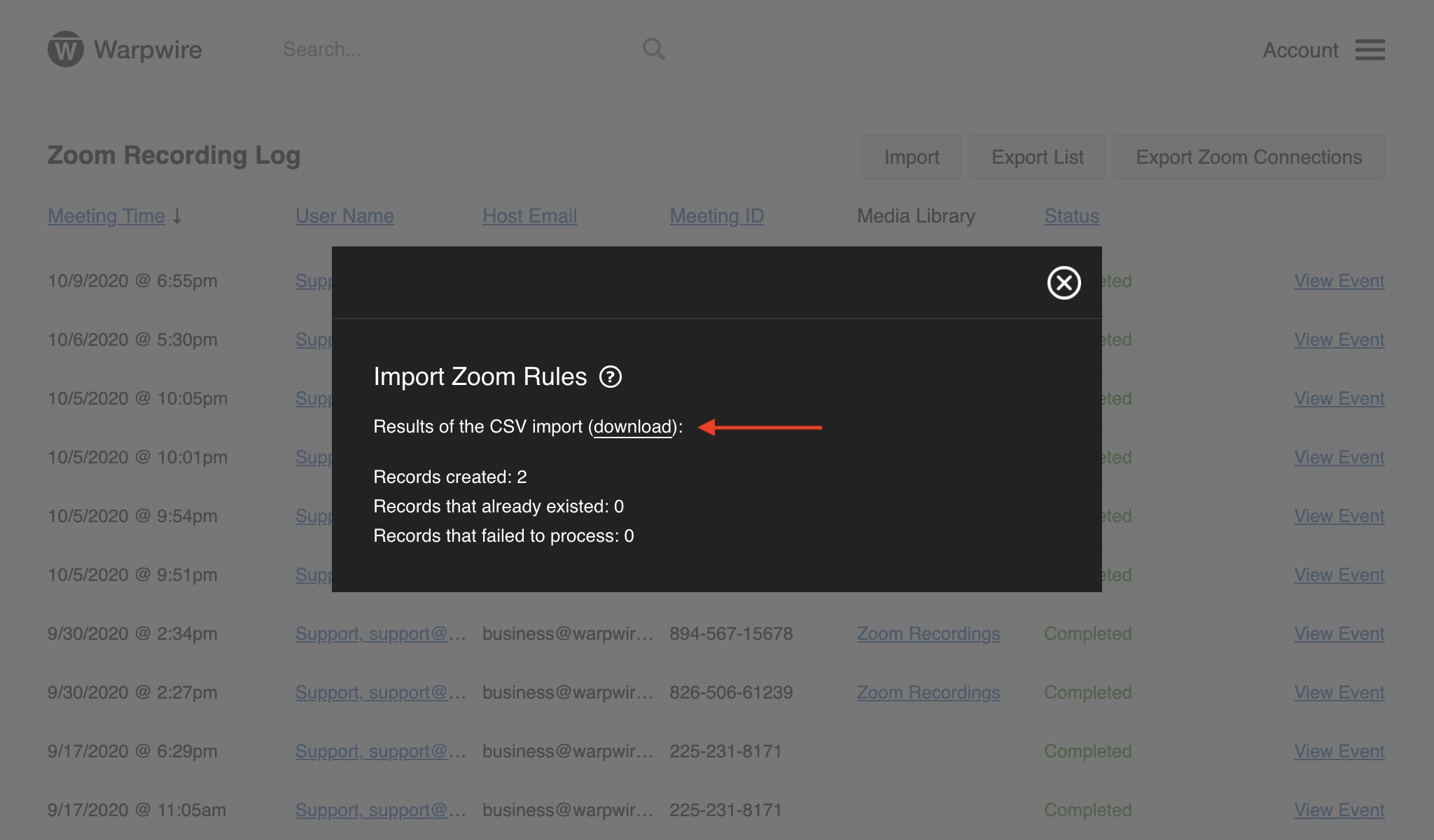 If any part of your import fails, download the results to identify the error. The below image is an example of a results error message within the downloaded results file. Fix the error and import your file again.

See also: Zoom Recording Log and Connecting Your Zoom Account.