When you share a Warpwire video or audio asset via the share link, viewers will see a standalone media view of the asset. The asset will display along with its Title and Owner. Below the asset title, you'll see several tabs with additional information. To learn how to hide all of the metadata on this page, read the Standalone Media View Layout Support Guide.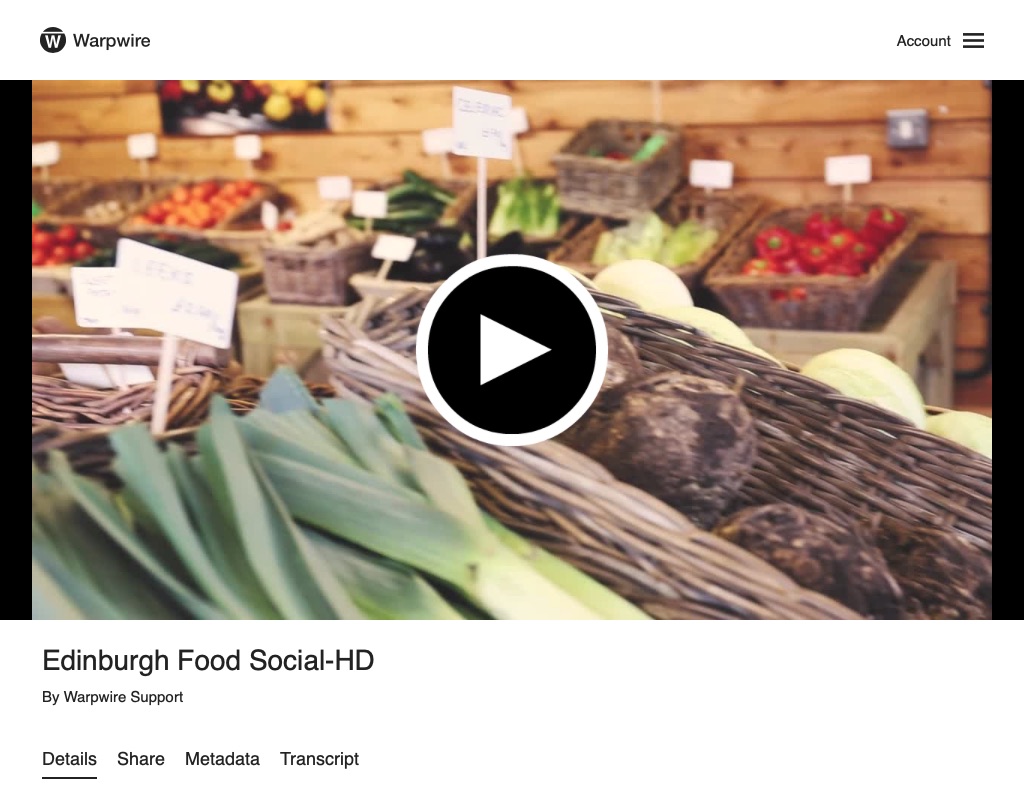 The 'Details' tab shows when the asset was published, what Media Library it's in, how many times it's been viewed, the duration, and if the asset has closed captions attached.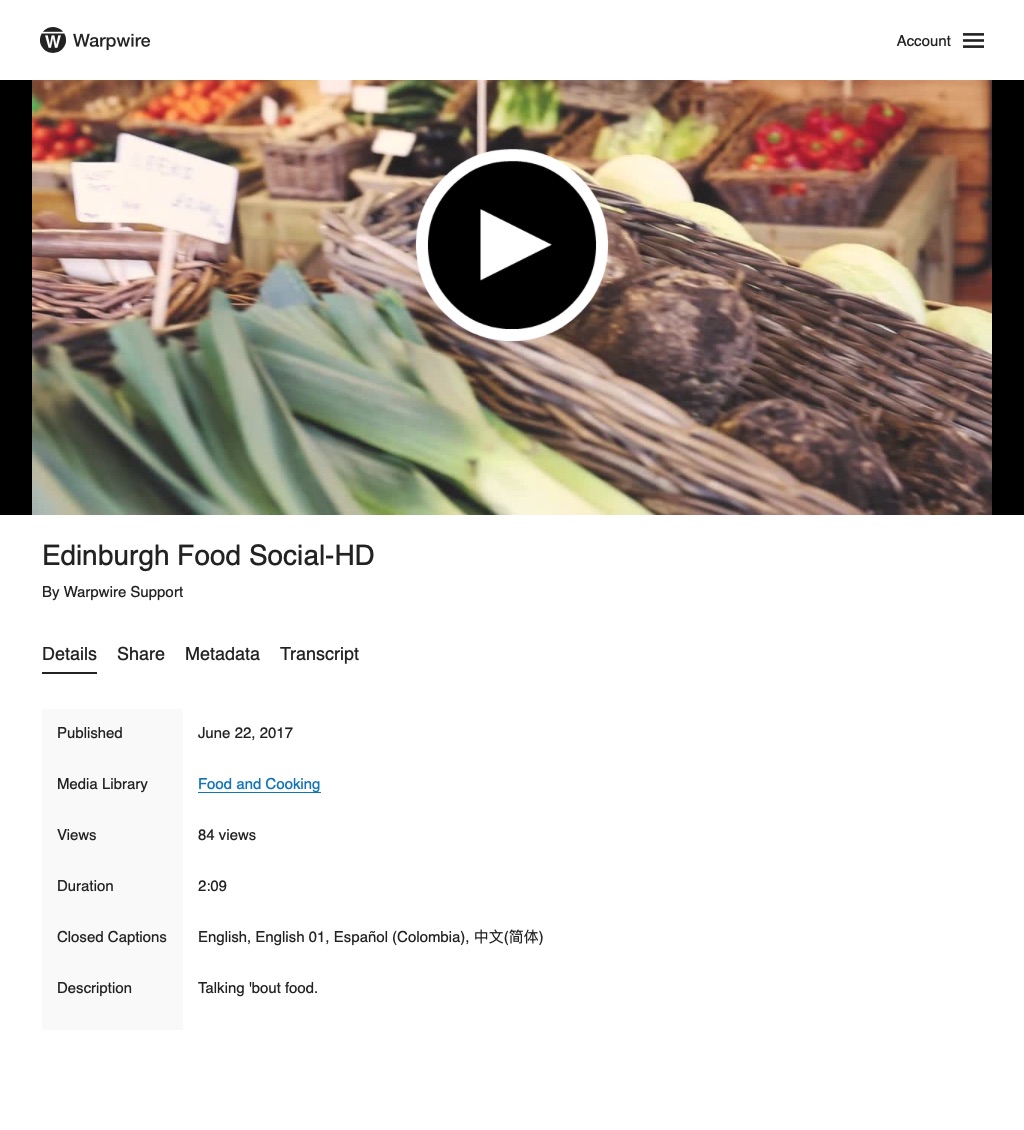 The 'Share' tab provides a direct link to the asset as well as an embed code. If downloads are enabled for the asset, you'll also see download links.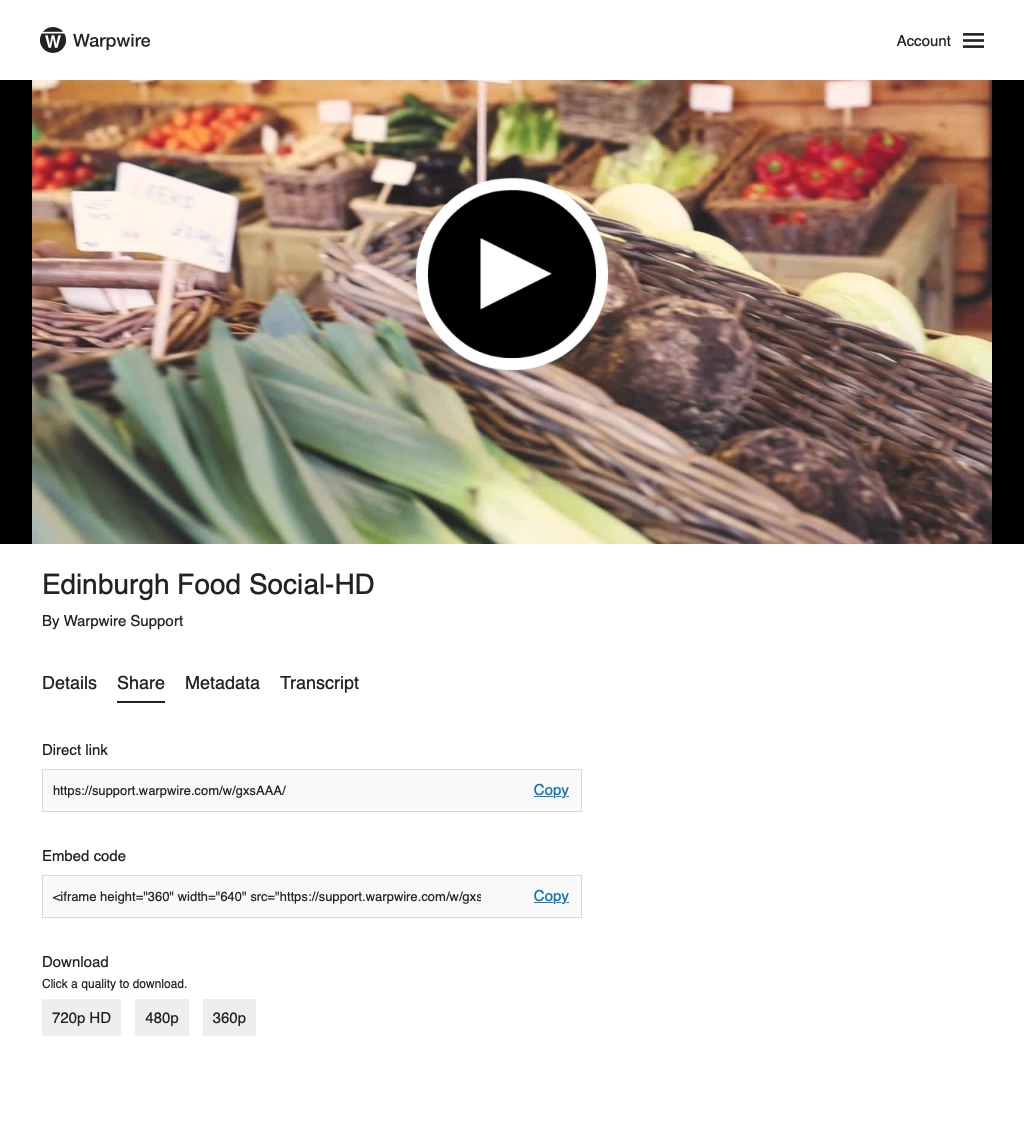 If the asset has one or more Metadata Profiles, the 'Metadata' tab will be visible. You can select any of the asset's Metadata Profiles from the drop-down menu to view the details of the profile.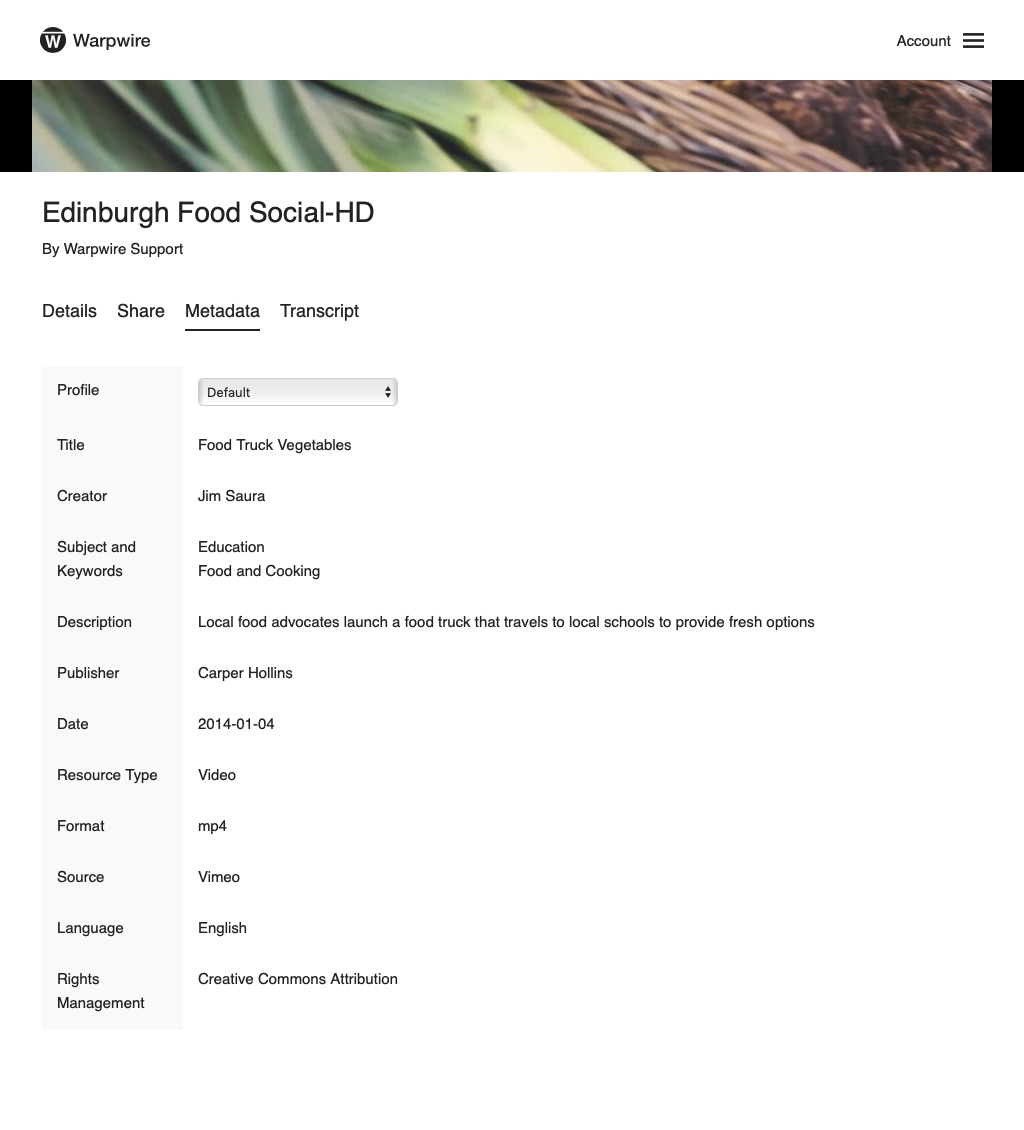 If the asset has one or more closed caption files attached, the 'Transcript' tab will be visible. To view the asset with captions on, navigate to the tab and click "Turn on Interactive Transcript". If you press play on the asset, the transcript will highlight the current line of text, moving through lines as it progresses. Alternately, you can click on a line of the transcript and playback will jump to that point.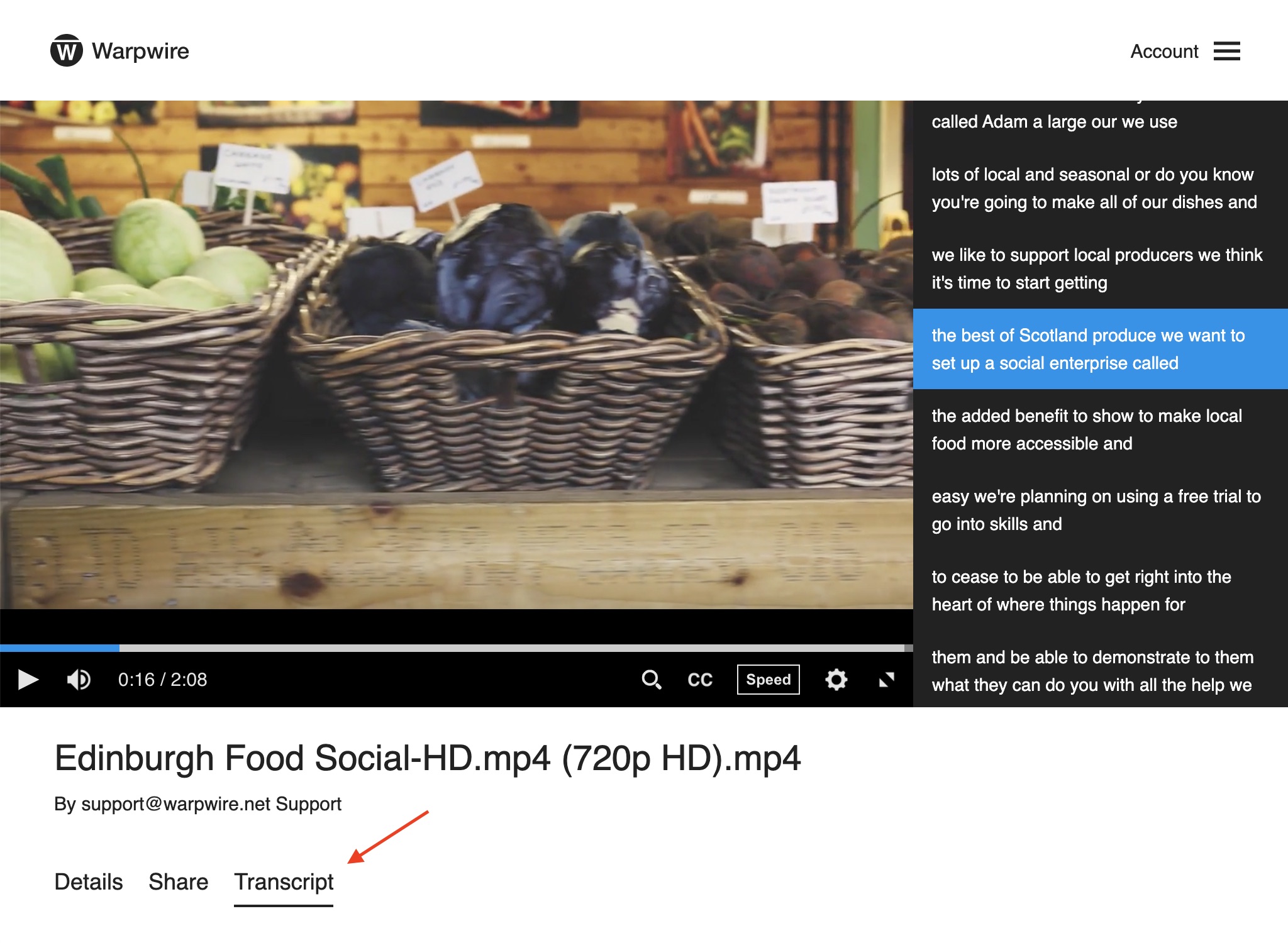 You can also seach the transcript using the search box.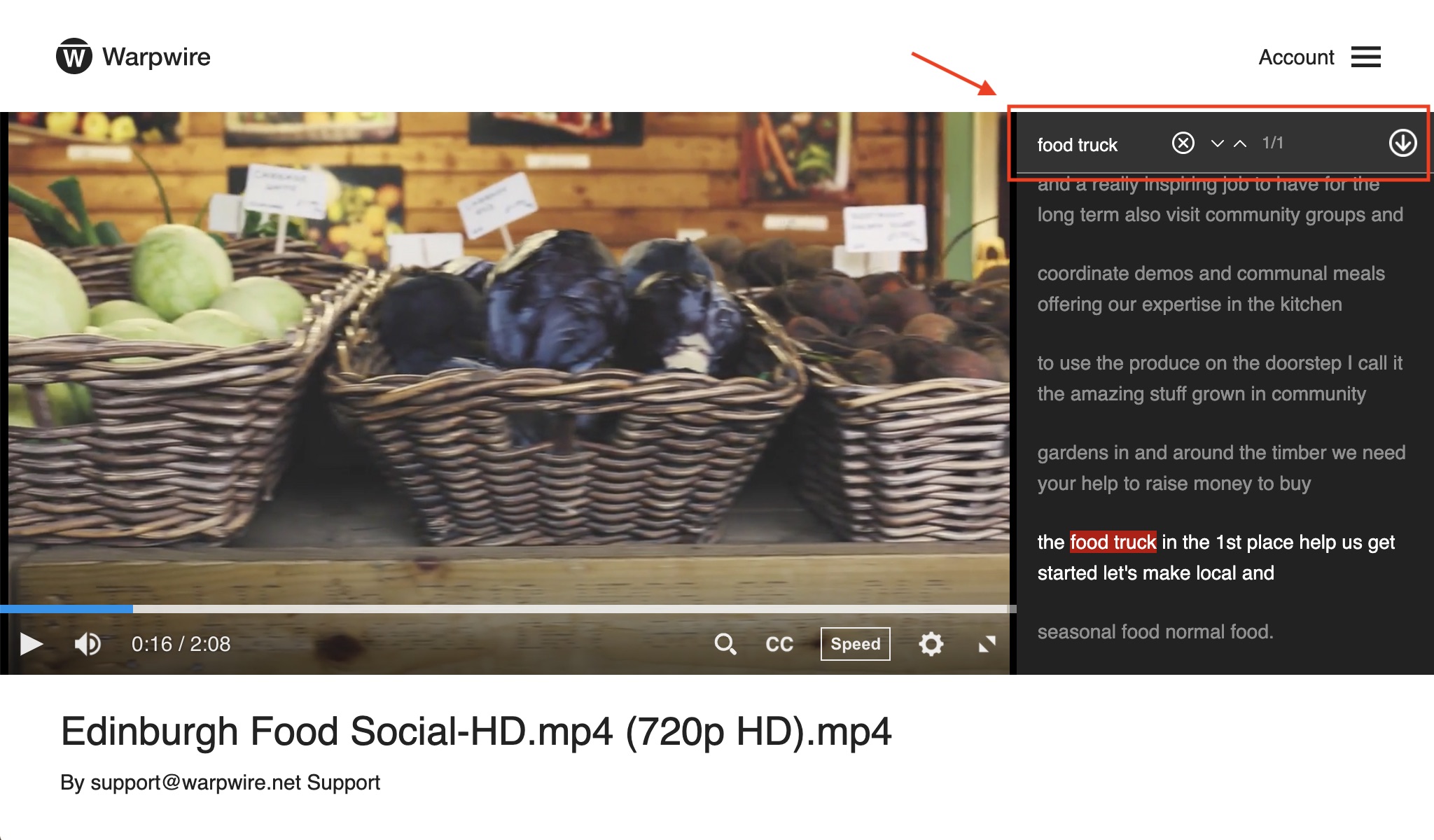 If you have admin or owner permission on the media asset, an "Edit" button will appear in the top right of the transcript to make inline changes to the text. Learn more about the edit feature in: Edit Closed Captions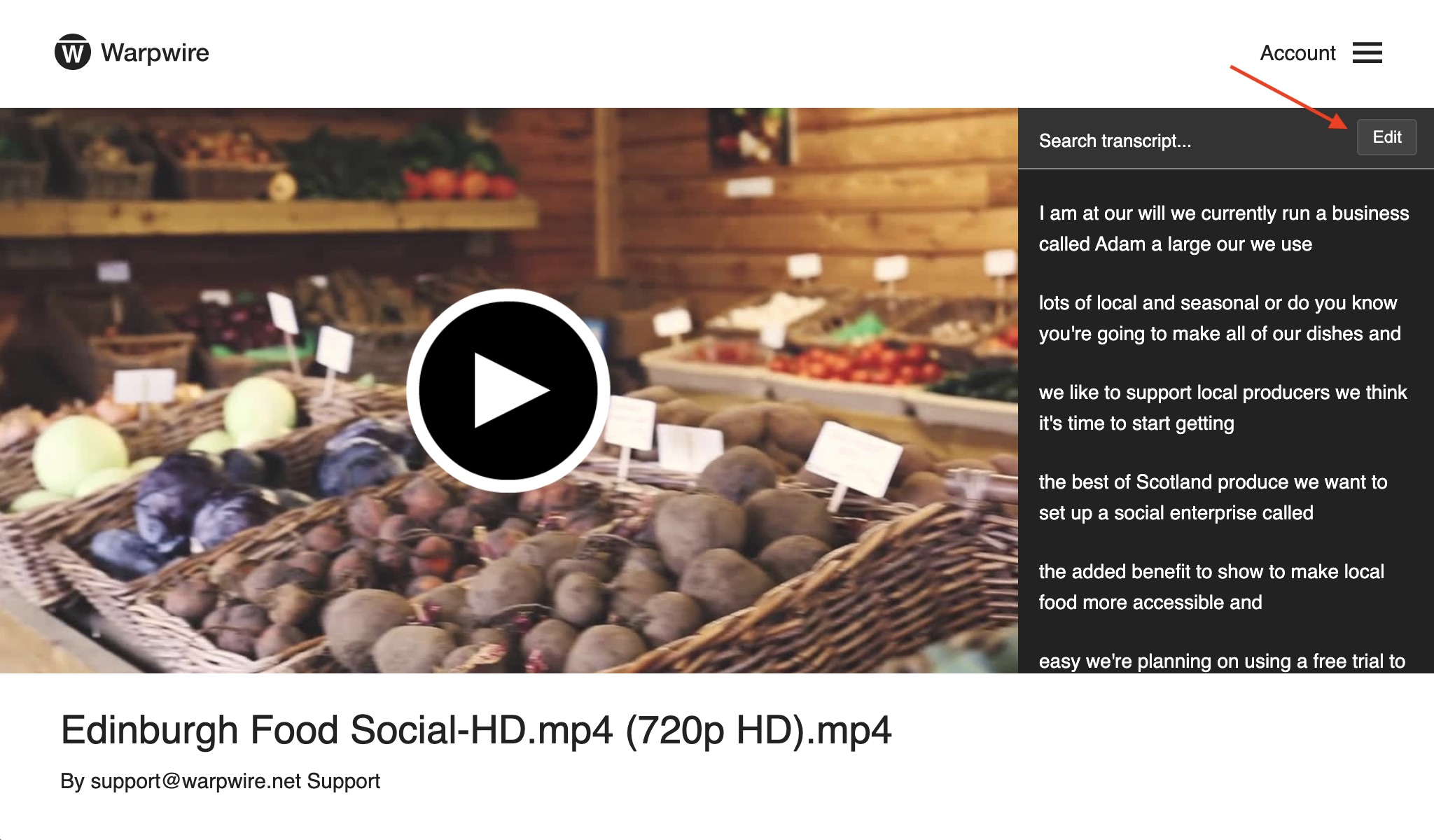 See also: Video, Interactive Transcript Embed and Video Browser Details.