The easiest way to delete a video, audio, or image across all Media Libraries is to delete it from the My Media view.
First, navigate to My Media by clicking the "My Media" link in the Account Menu.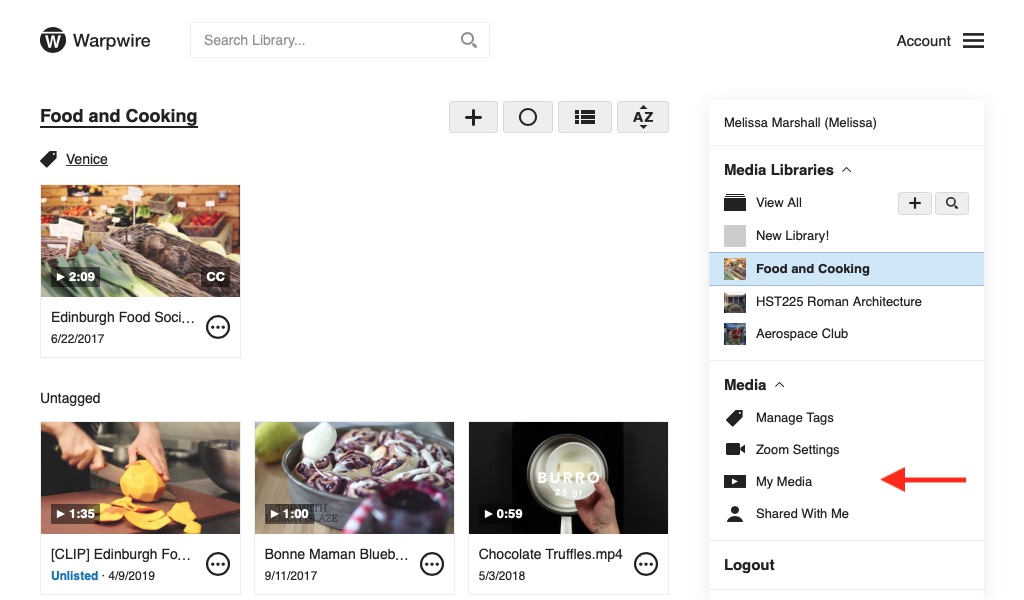 Then, click Media options

and "Settings" from the menu for the file you want to globally delete.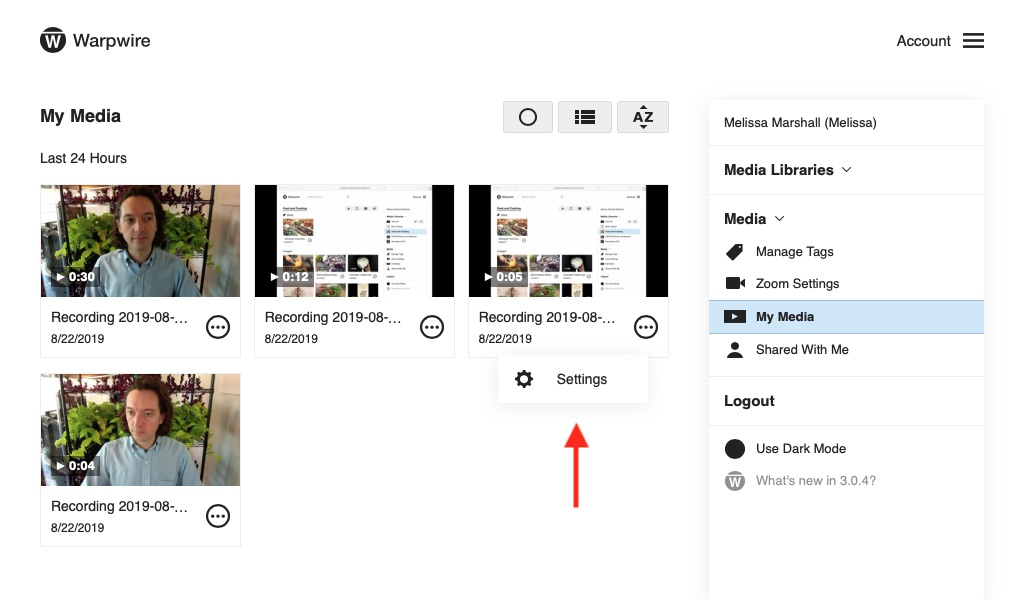 At the upper-left of the Media options view, click the "Remove from Media Library" link.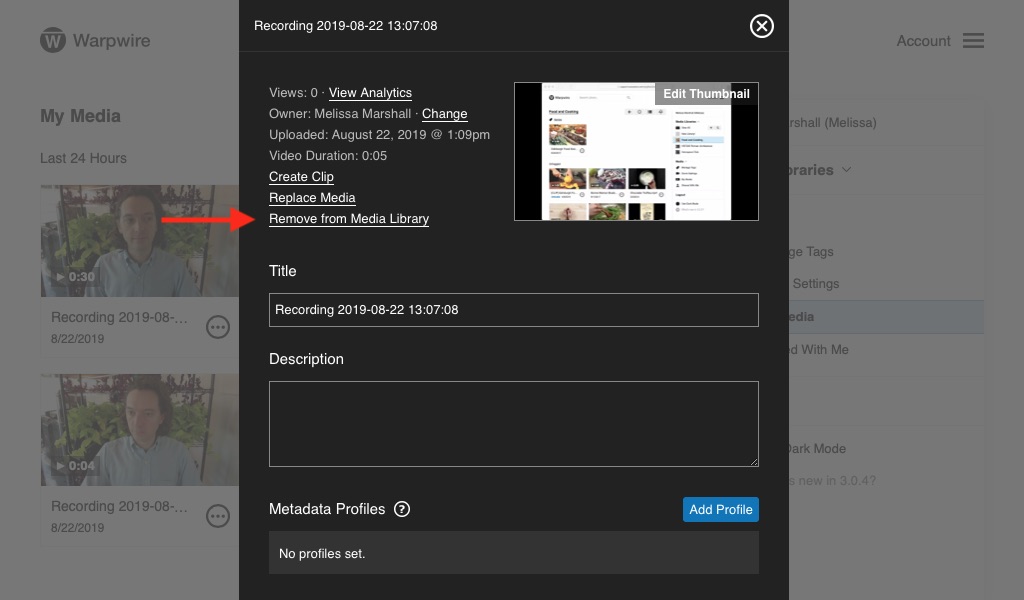 You'll be asked to verify your choice. Check the "Delete this media from all Media Libraries" checkbox to delete all copies of the asset. Click "Remove" if you're sure.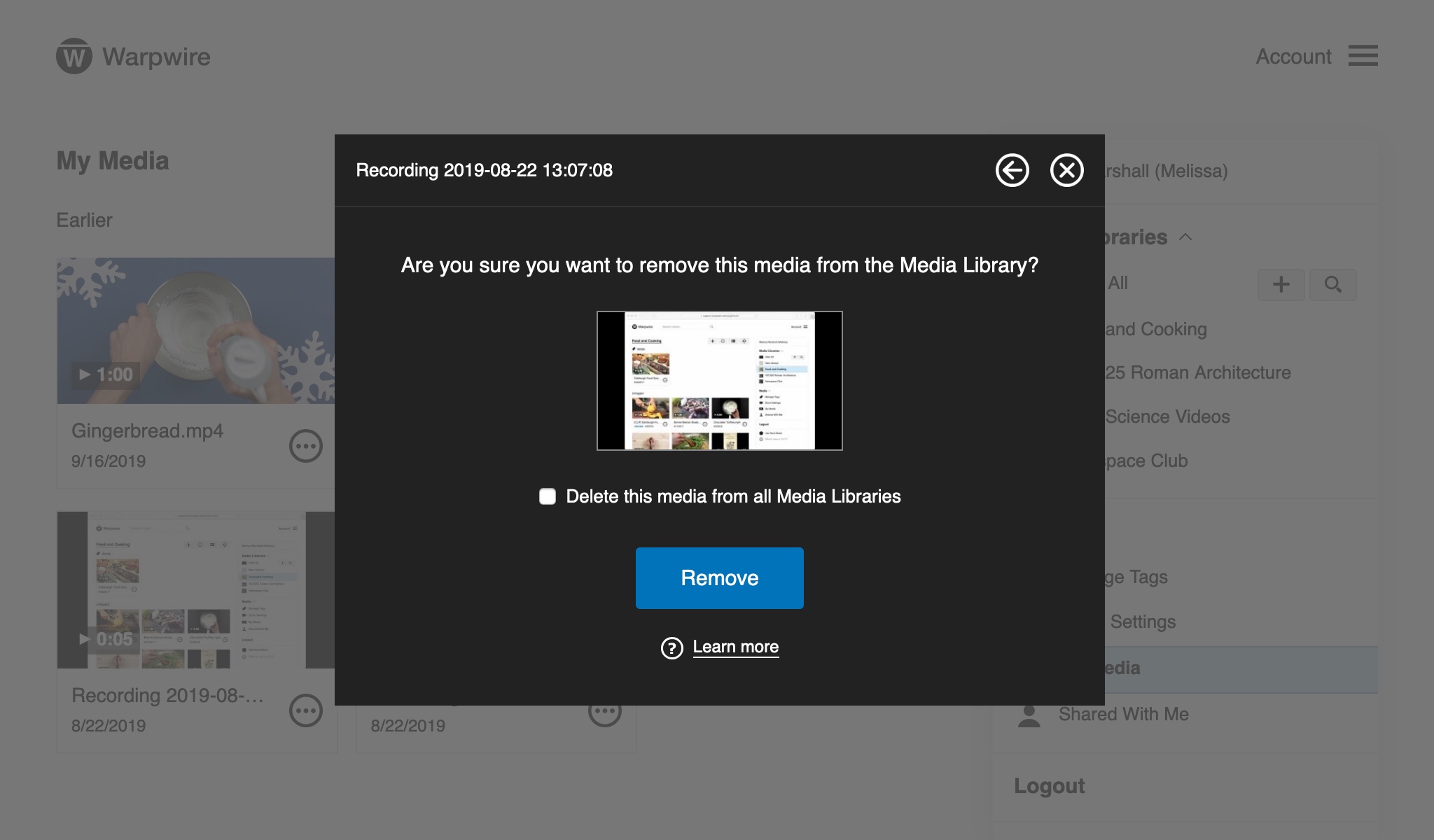 Finally, you'll see a popup. Click "OK" if you're really sure.
See also: Remove files from Media Libraries, Delete Media Libraries.