Click "Media Libraries" from the Account Menu > Admin Tool pane. This page allows Institutional Admins to browse and search through all of their institution's Media Libraries, and to sort by library attributes.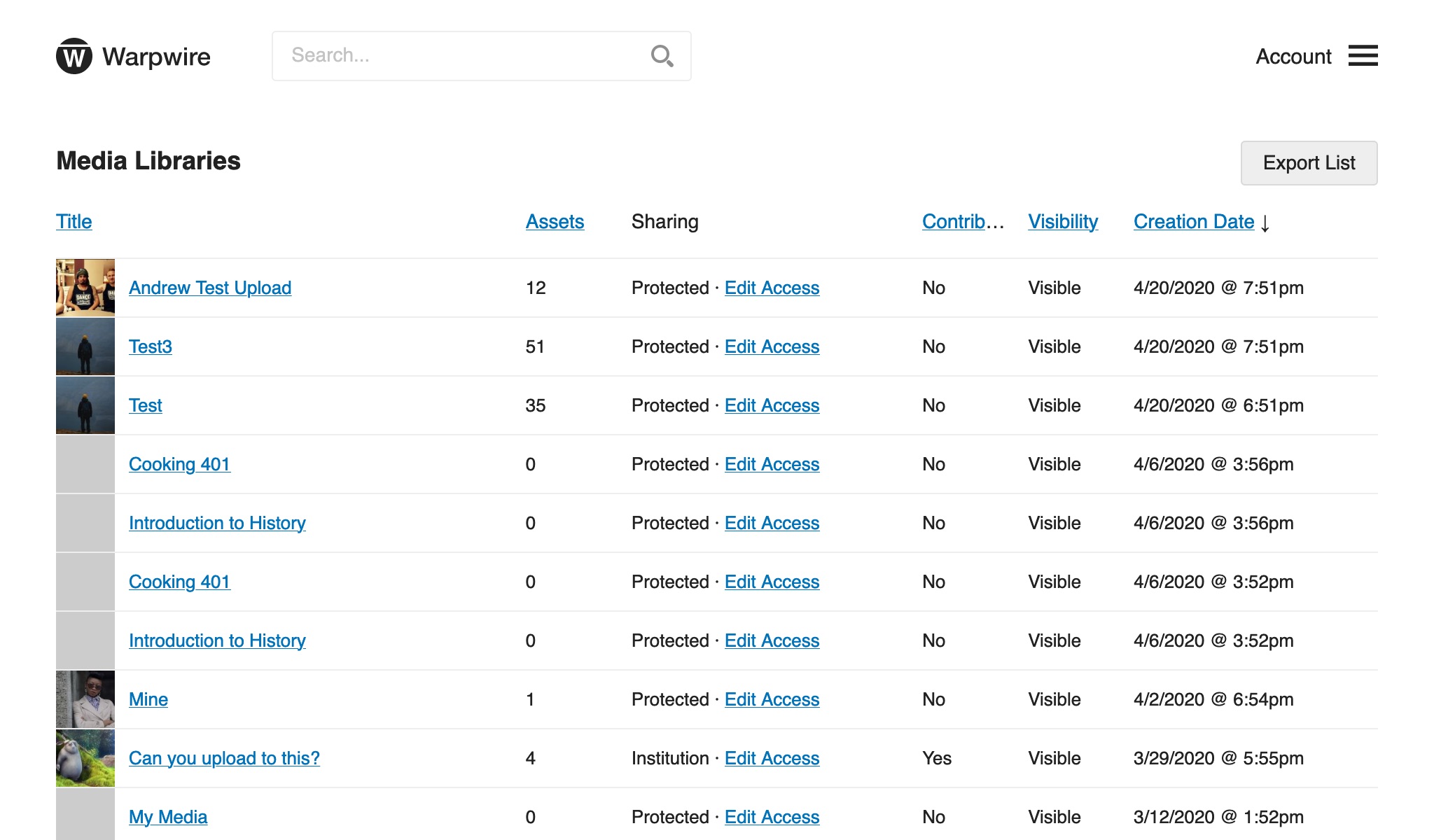 You can use the search box at the top of the page to quickly retrieve Media Libraries that match your search.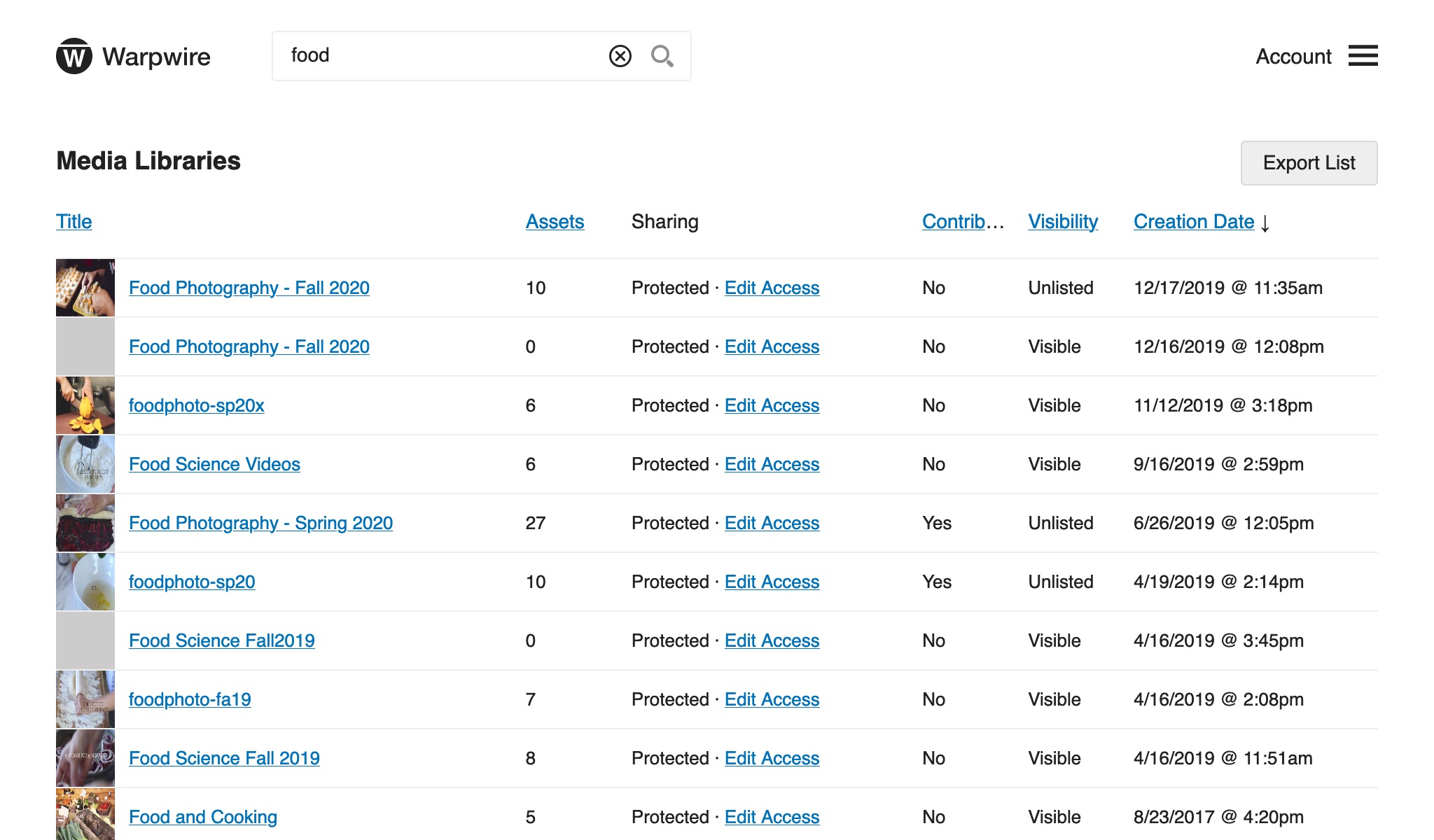 The Admin Tool search allows admins to see relevant details for each search result. You can quickly see the Media Library title, number of assets in the library, sharing settings, whether Contribution and Visibility are turned on, and the date the Media Library was created.
If you click on the title of a Media Library, the Media Library will open, so that you can see its contents.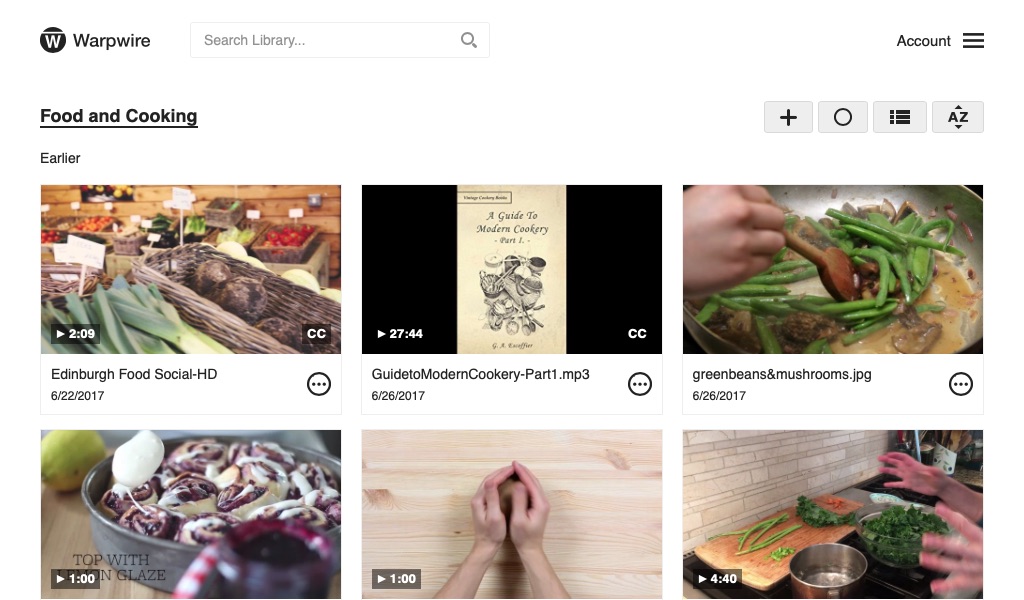 You can also click on the share setting for each Media Library, which will open a window displaying detailed information about which Users and Groups have access to the Media Library.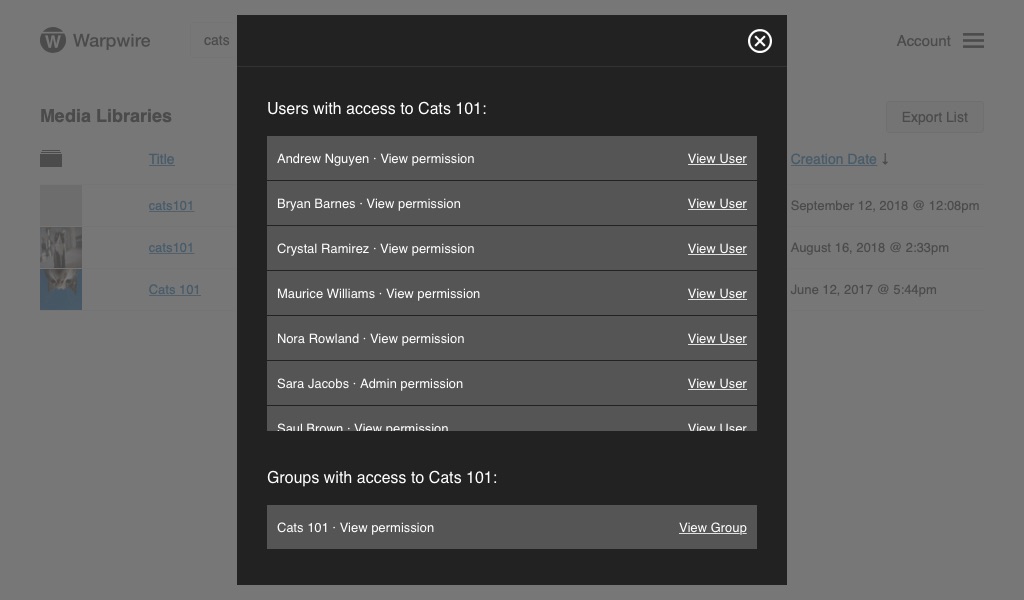 If you click on the name of a Group with access to the Media Library, you'll be able to see which Users are in that Group.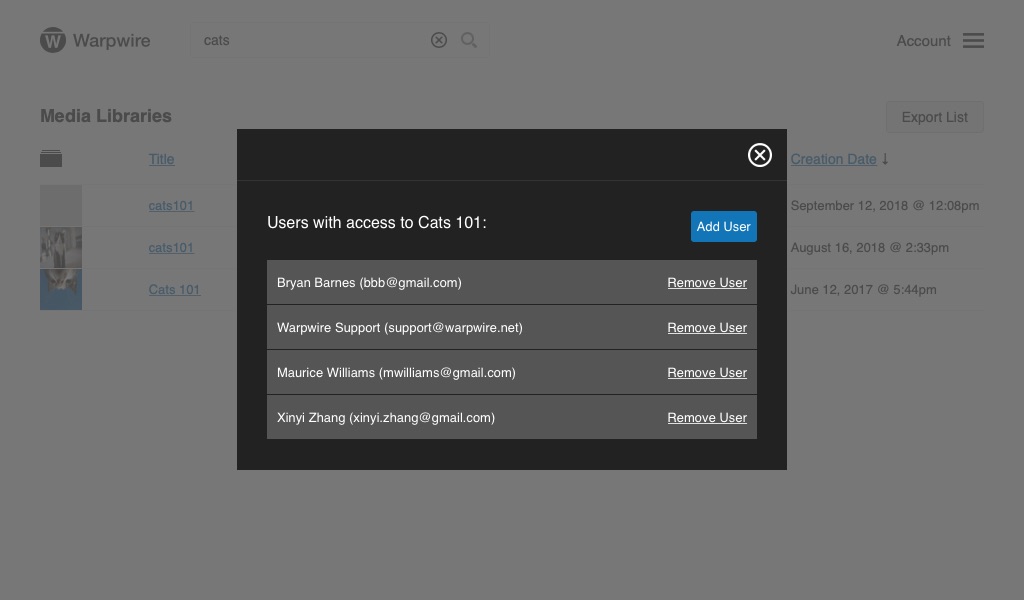 You can also add users to a group from this window.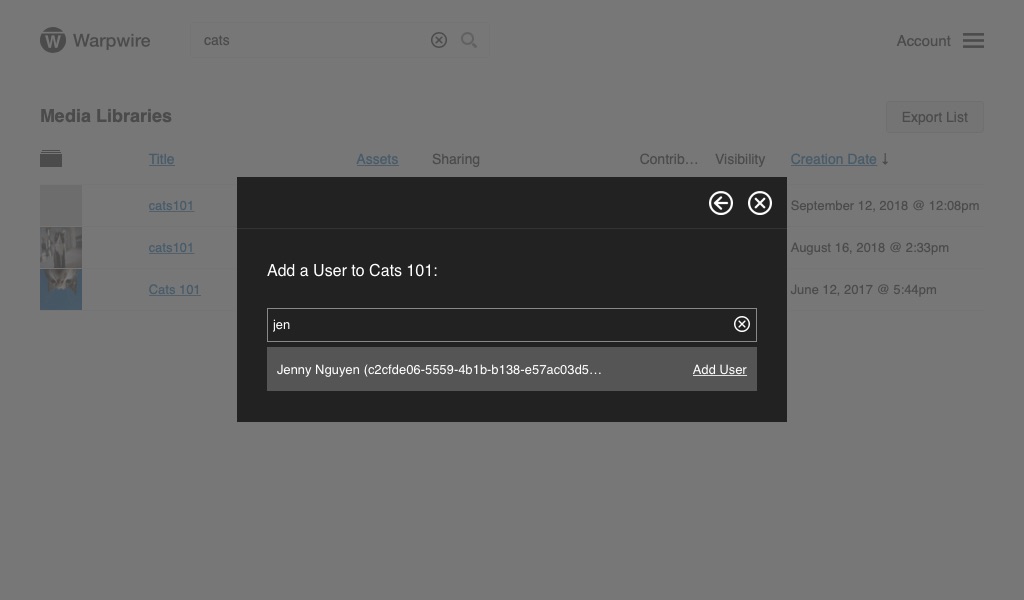 If you click the "Export List" link in the upper-right of the screen, a CSV will download.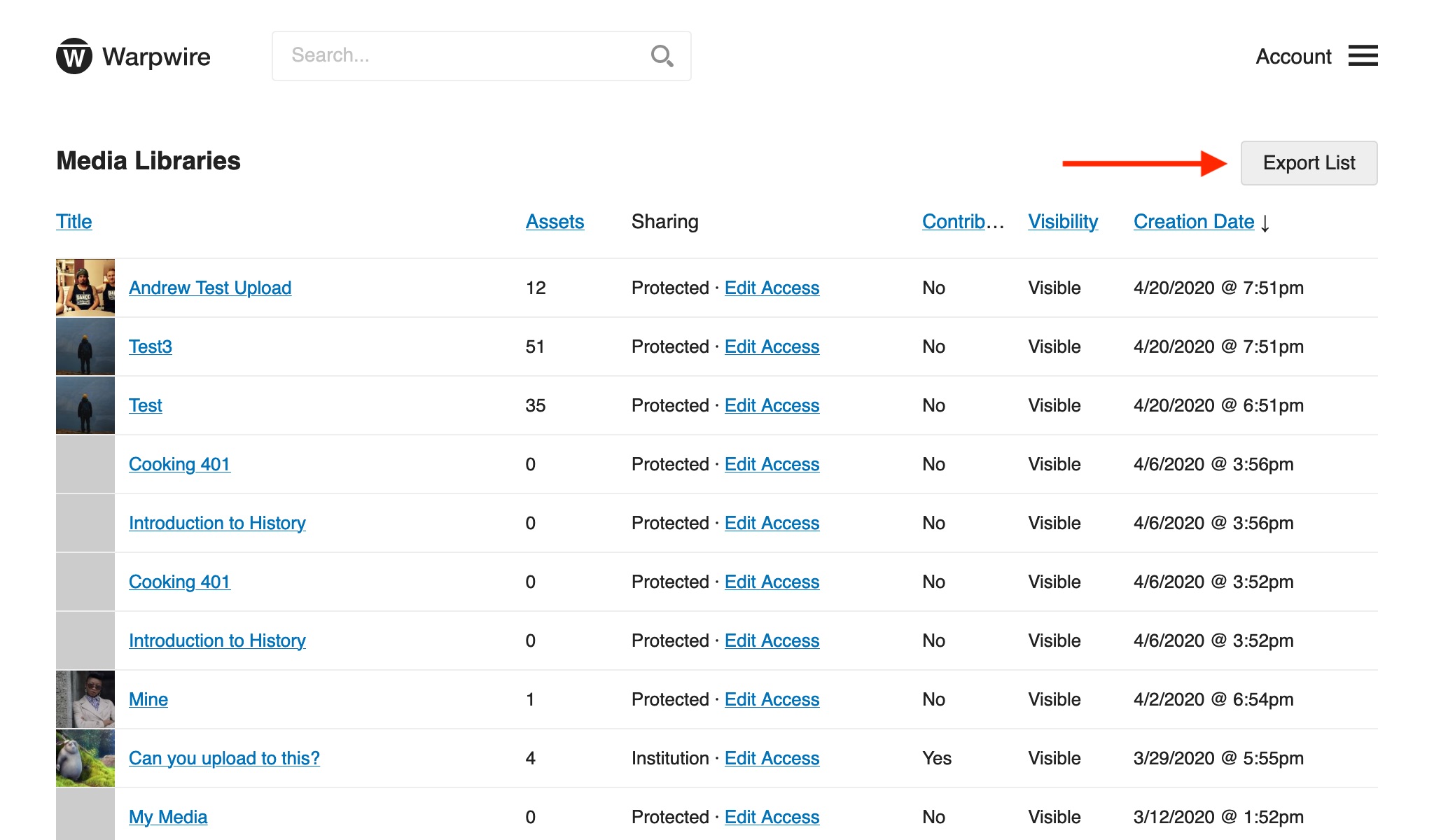 This CSV will list all of the Media Libraries, along with their description, creation date, URL, the number of assets in the library, whether users can upload to the library, and the sharing settings for the library.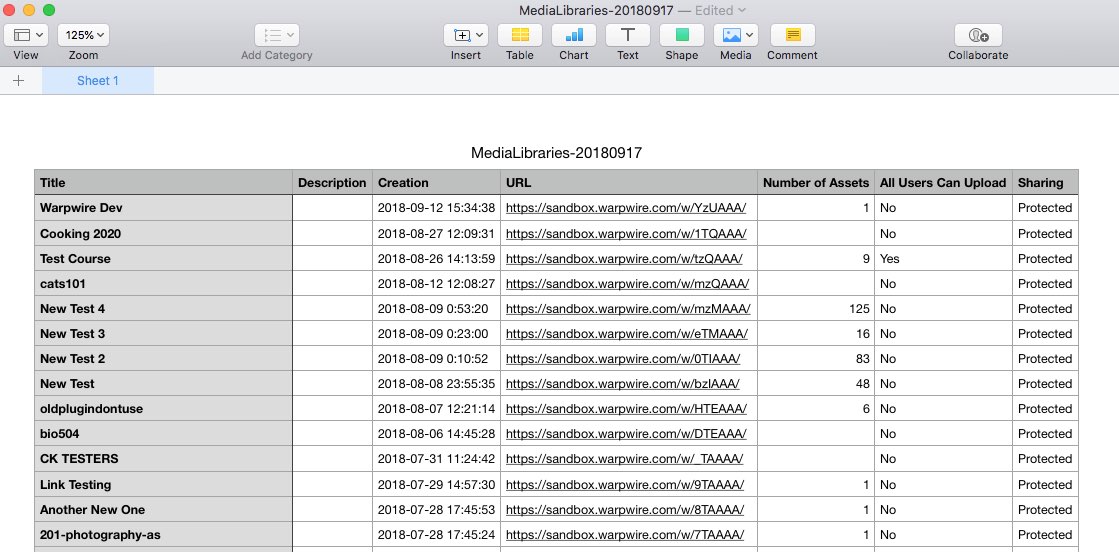 See also: Admin Tool, Media Assets in the Admin Tool and Users in the Admin Tool.