To capture media and then insert it, go to the desired area within Moodle (e.g. create discussion post, news post, or assignment).
Within the text editor, click the Warpwire icon

. This will allow you to choose and insert content directly into the editor. Pasting the Embed or Script HTML code into a rich text editor may not work.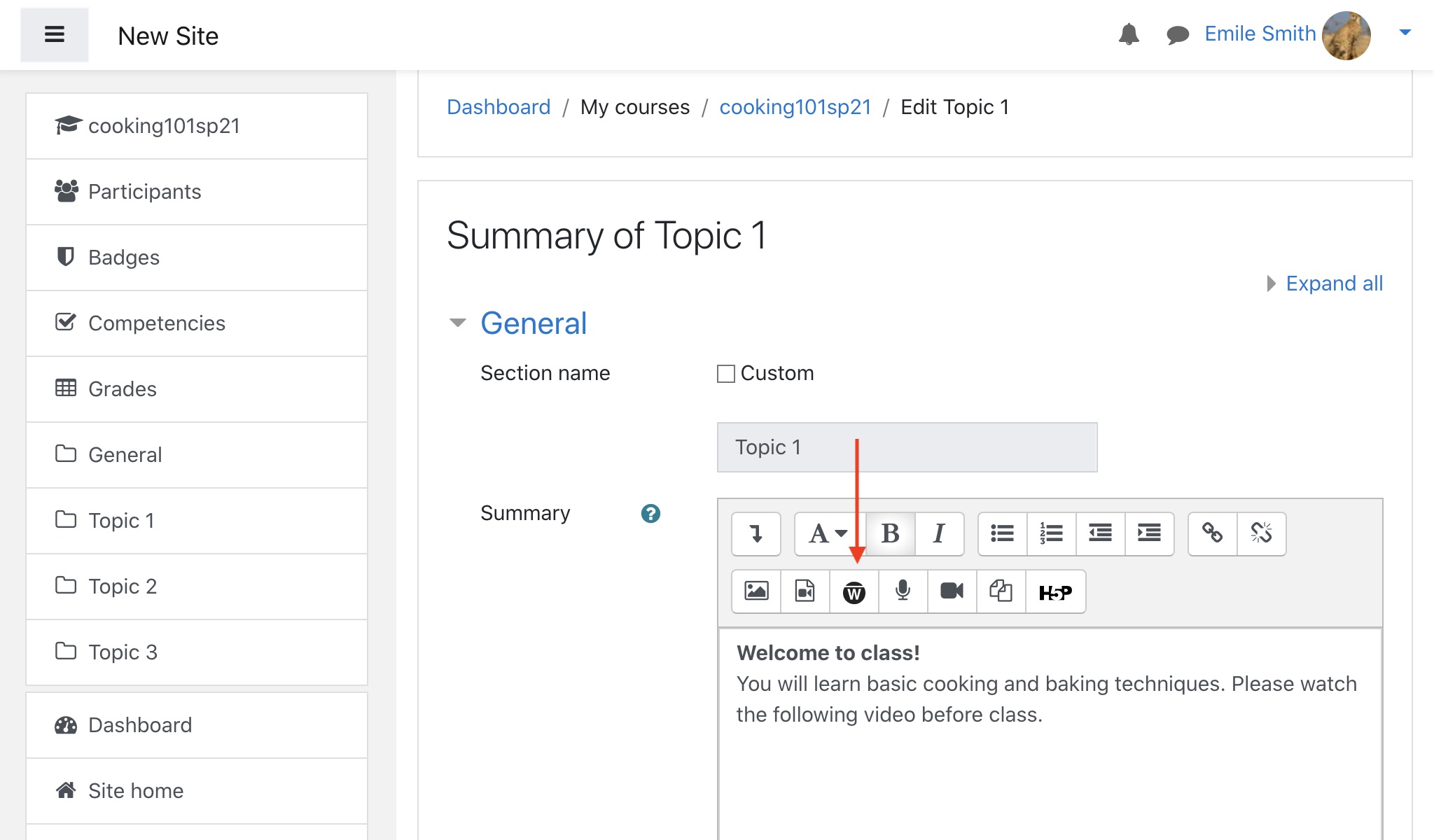 Click the plus icon in the upper-right of the Warpwire window .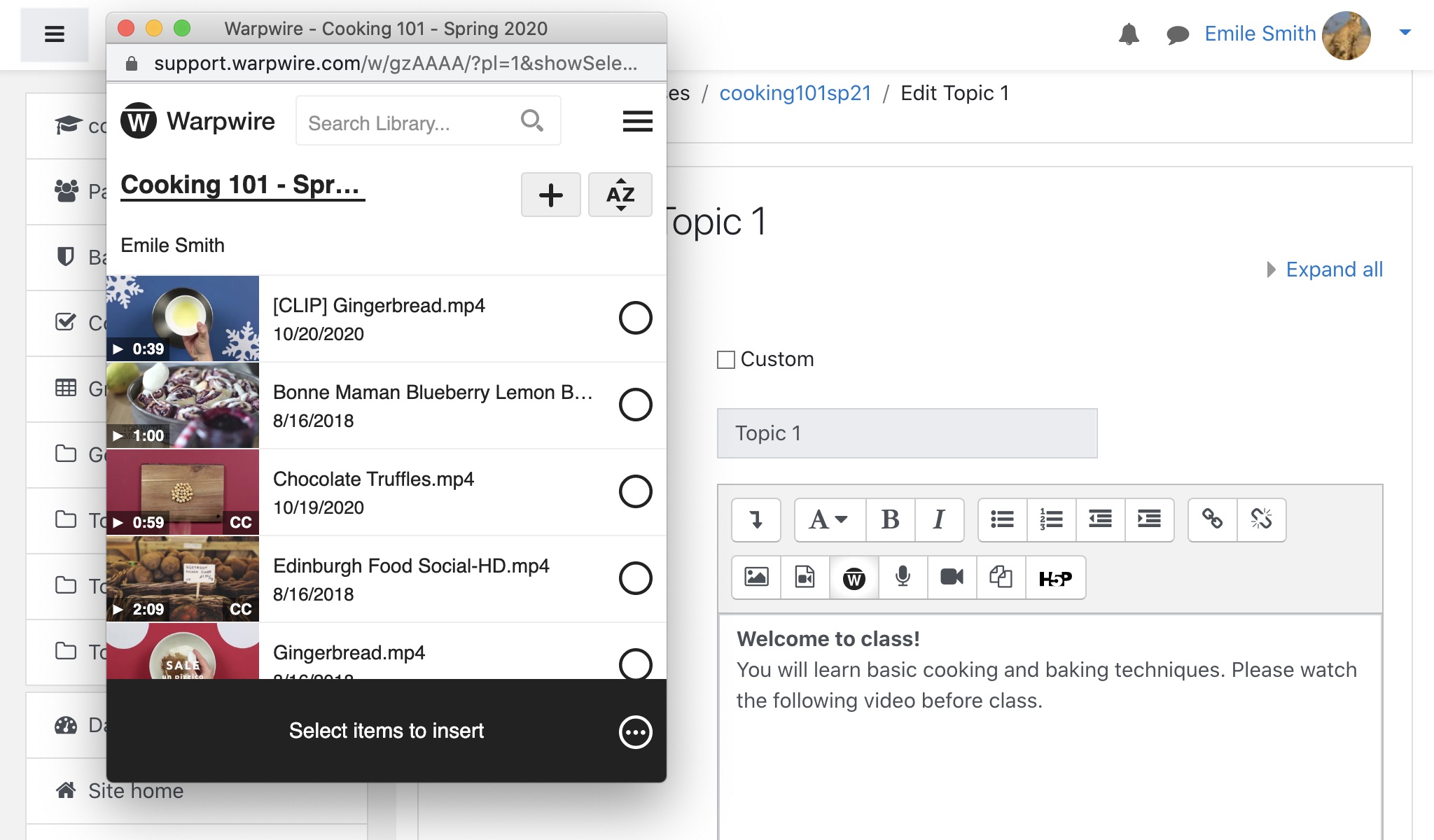 Next, select "Camera Capture" from the dropdown menu.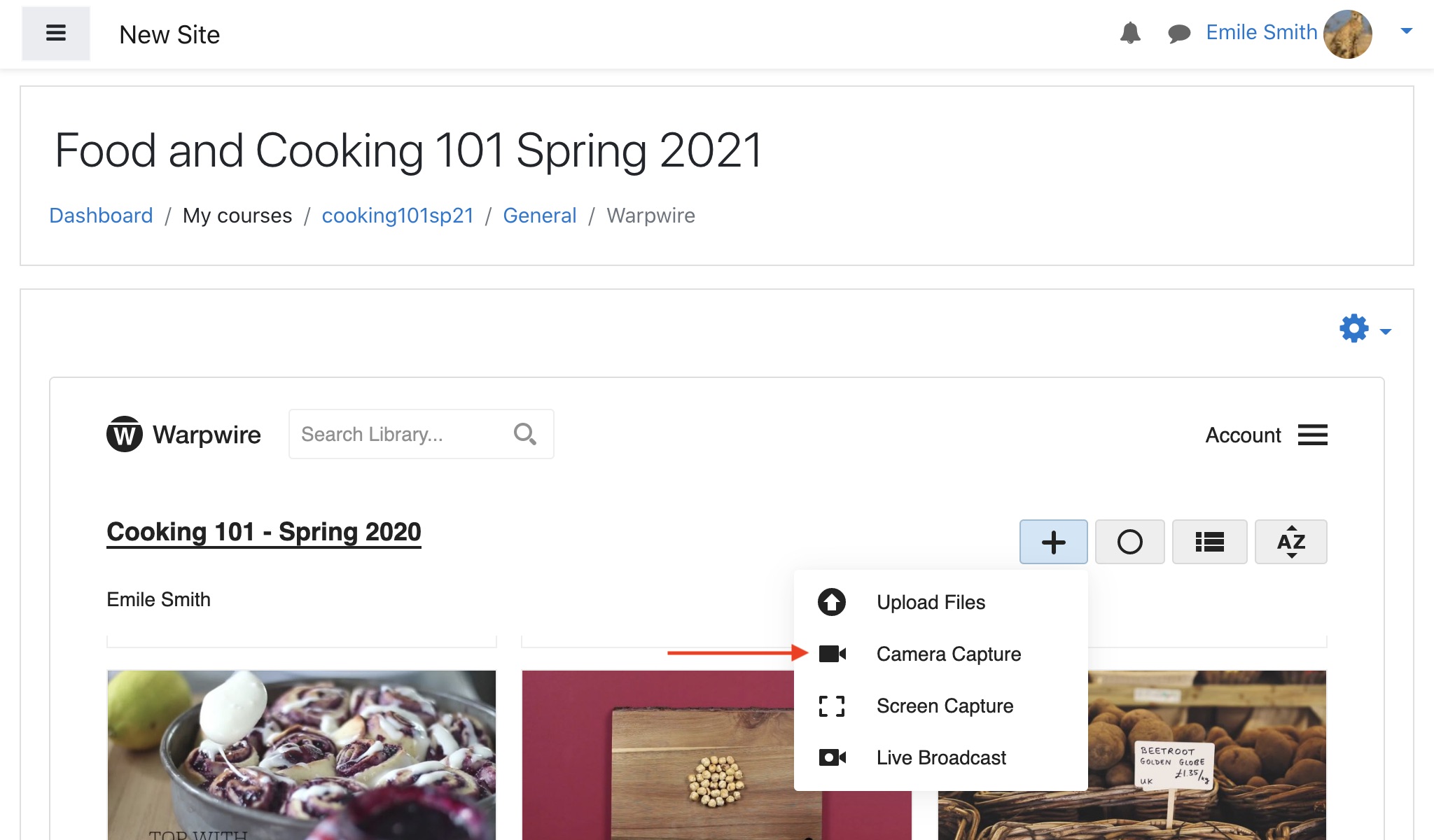 Select the desired cameras, screens, and microphone, up to 4 video sources are allowed depending on the computer, then click the blue "Start Recording" button to begin recording. For more details on this capture workflow, read about Multi-Source Capture.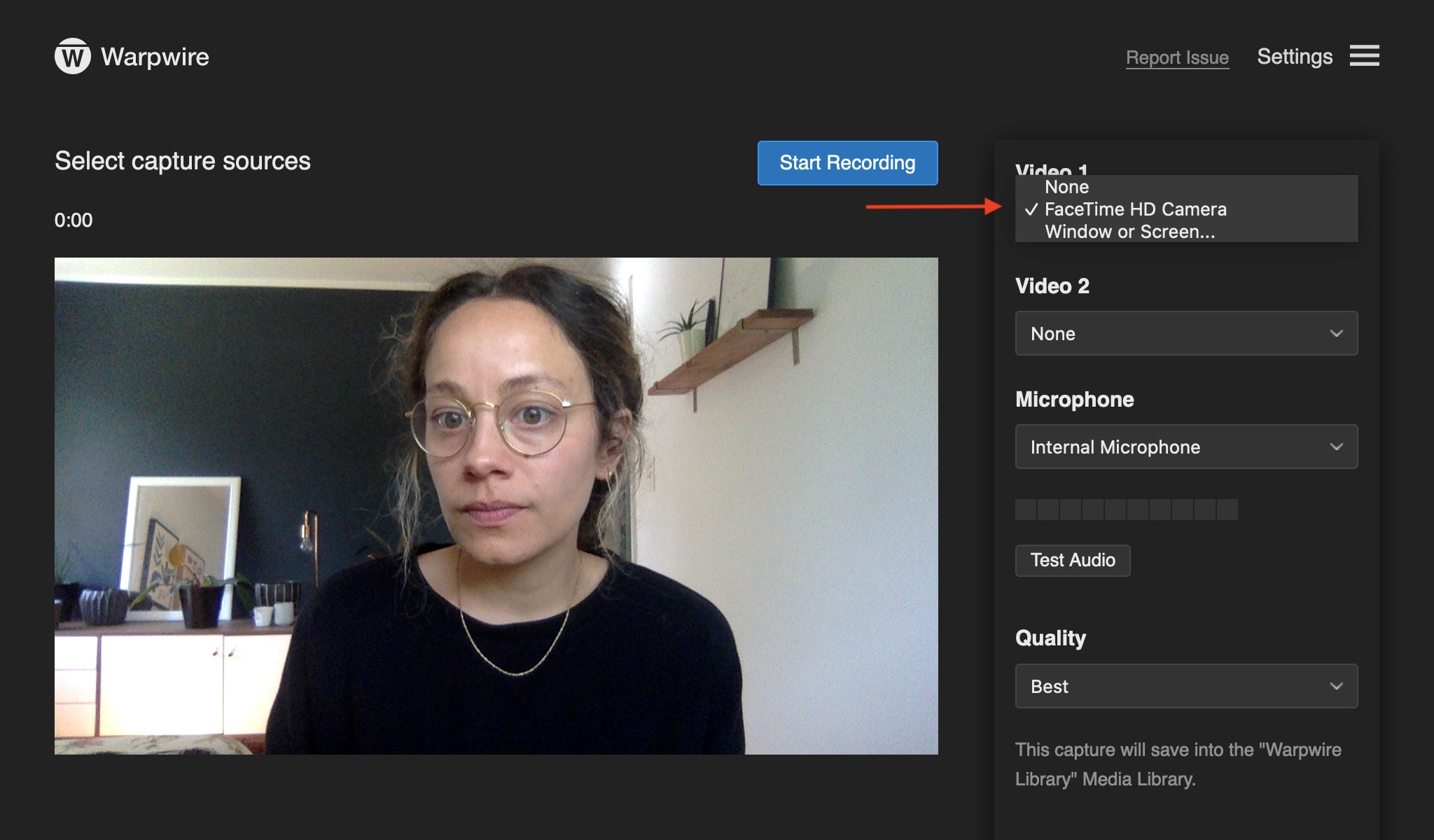 The button will turn red, indicating video recording has begun. Record your video, then click the "Stop Recording" button when you're finished.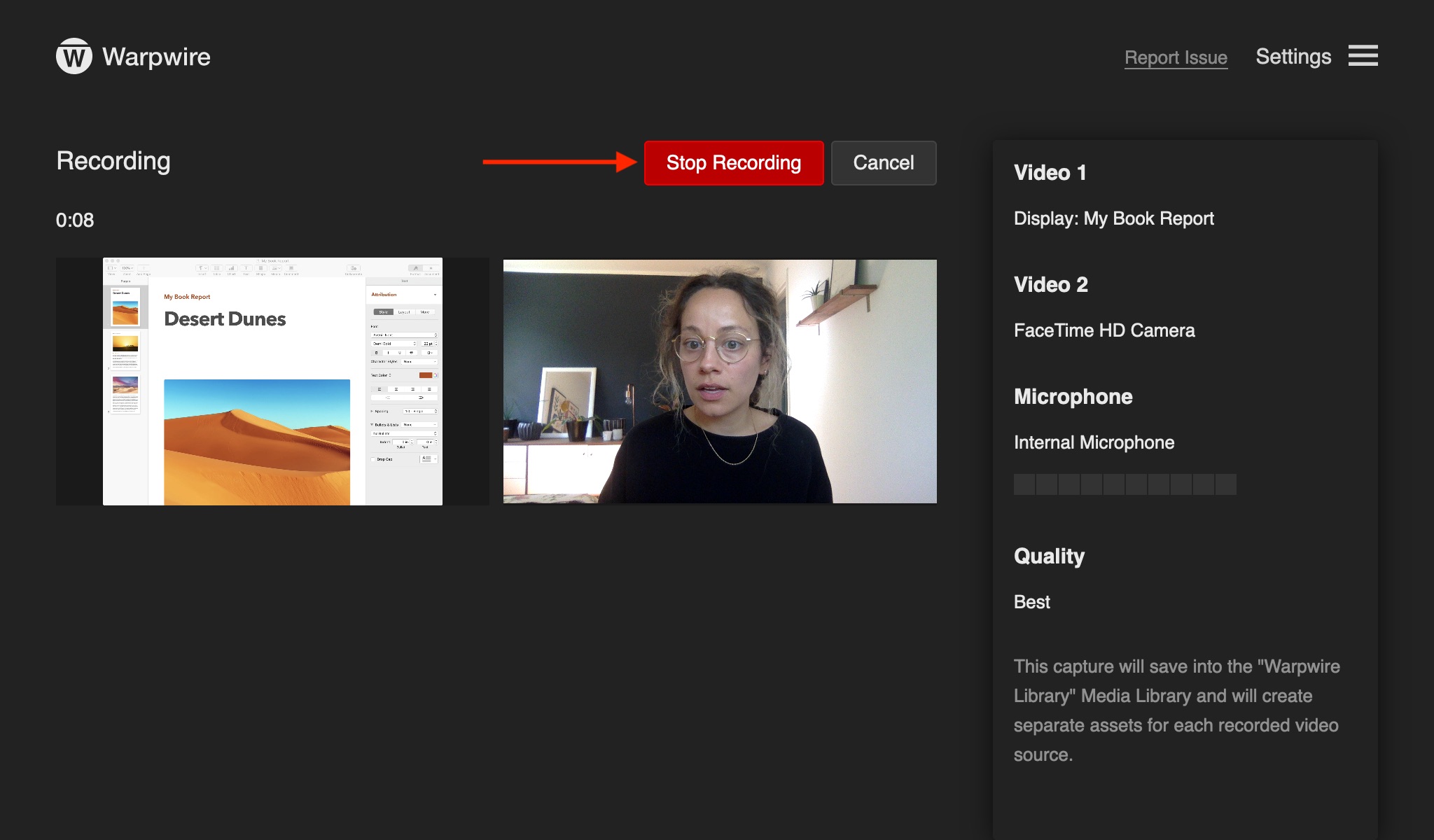 You'll be able to watch the upload progress bar as your file uploads. Once uploaded and processed, it will appear in the list of media files in your course Media Library.
Once complete, click the filename to insert it.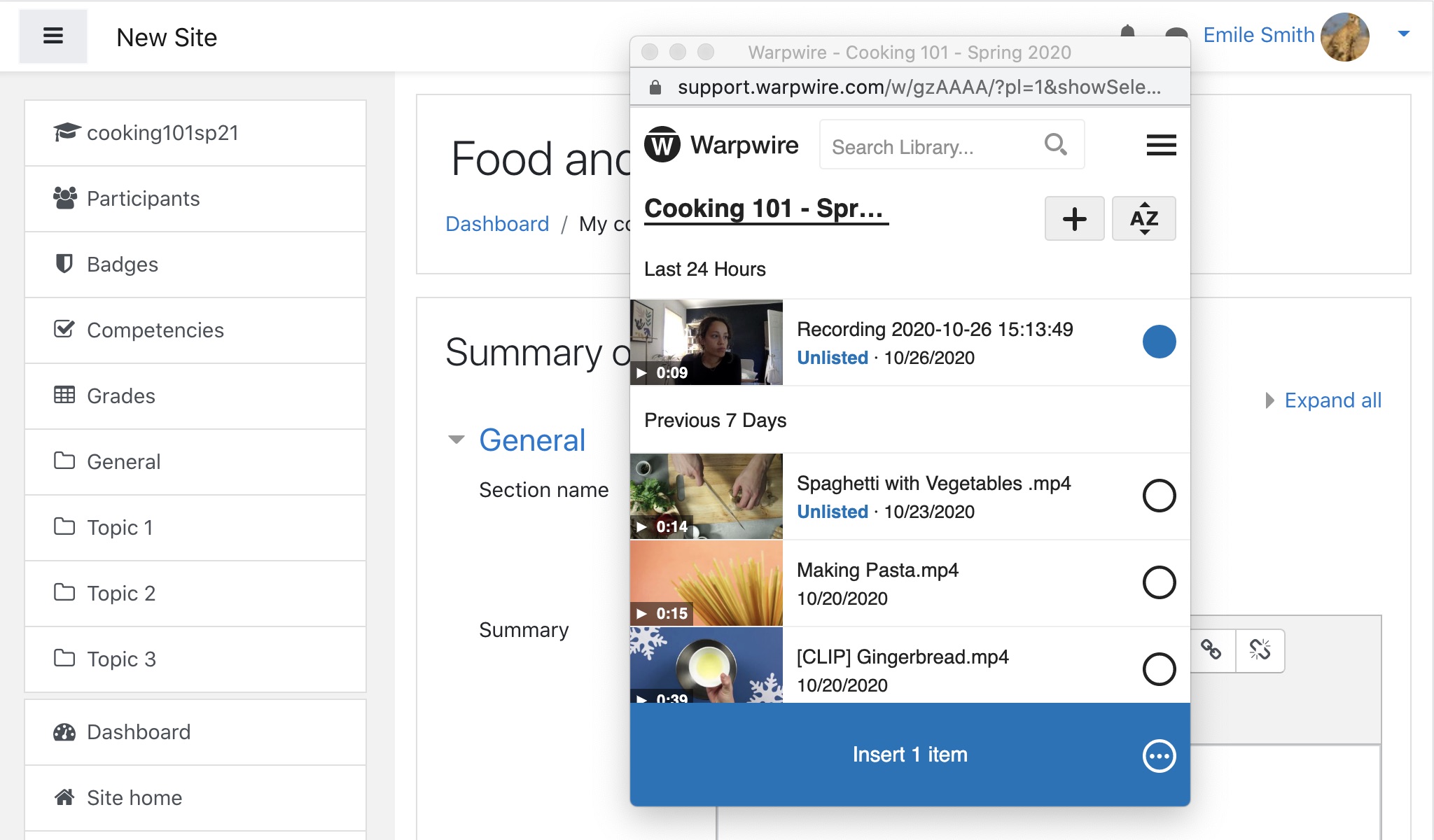 You also have an option to edit the Media Embed Settings prior to insertion. Simply click on the three-dot icon within the bottom insert button to view and change the settings.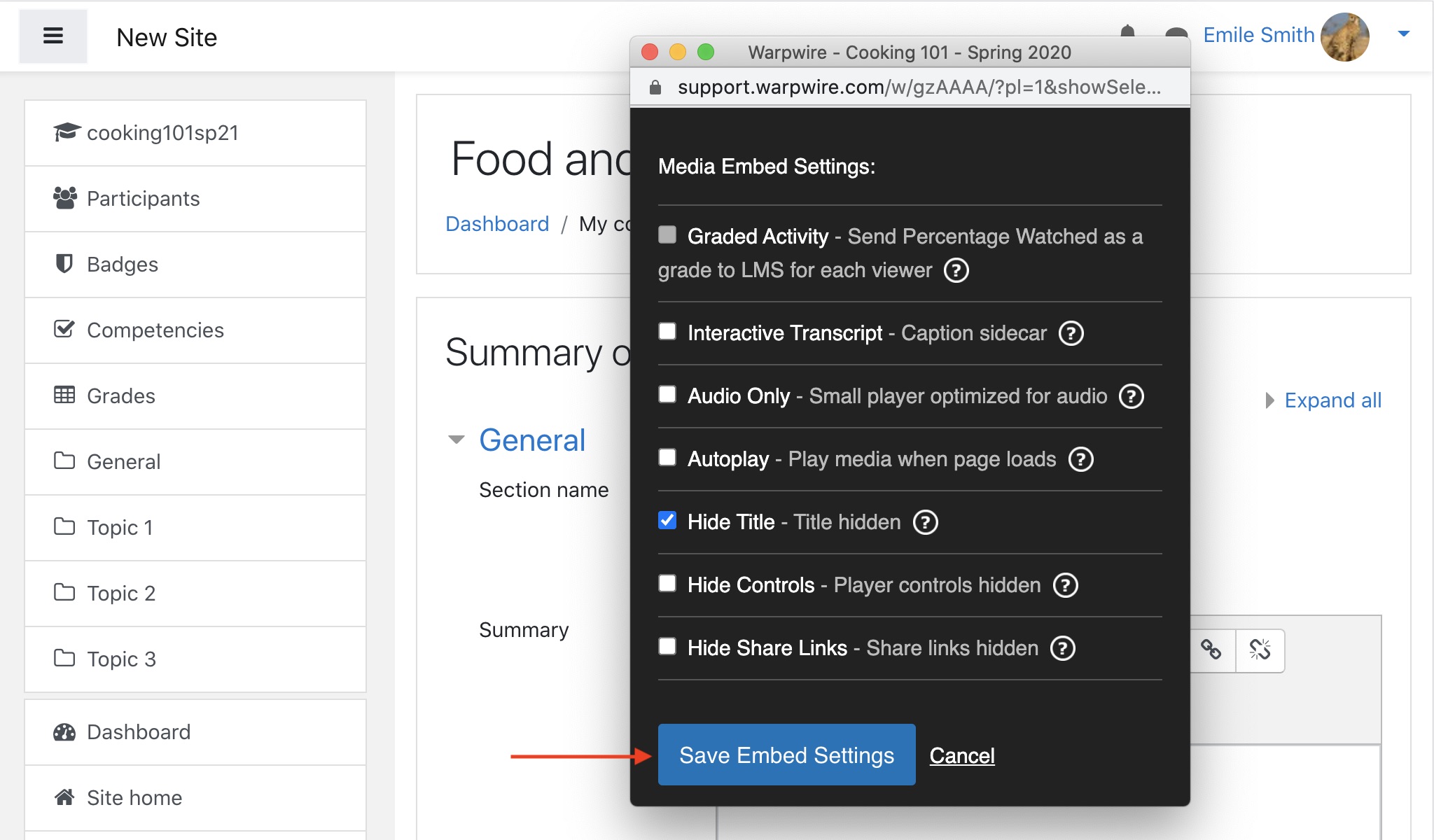 Below, see the text editor with the inserted media — inserted at scale so that you can build your post around the inserted media.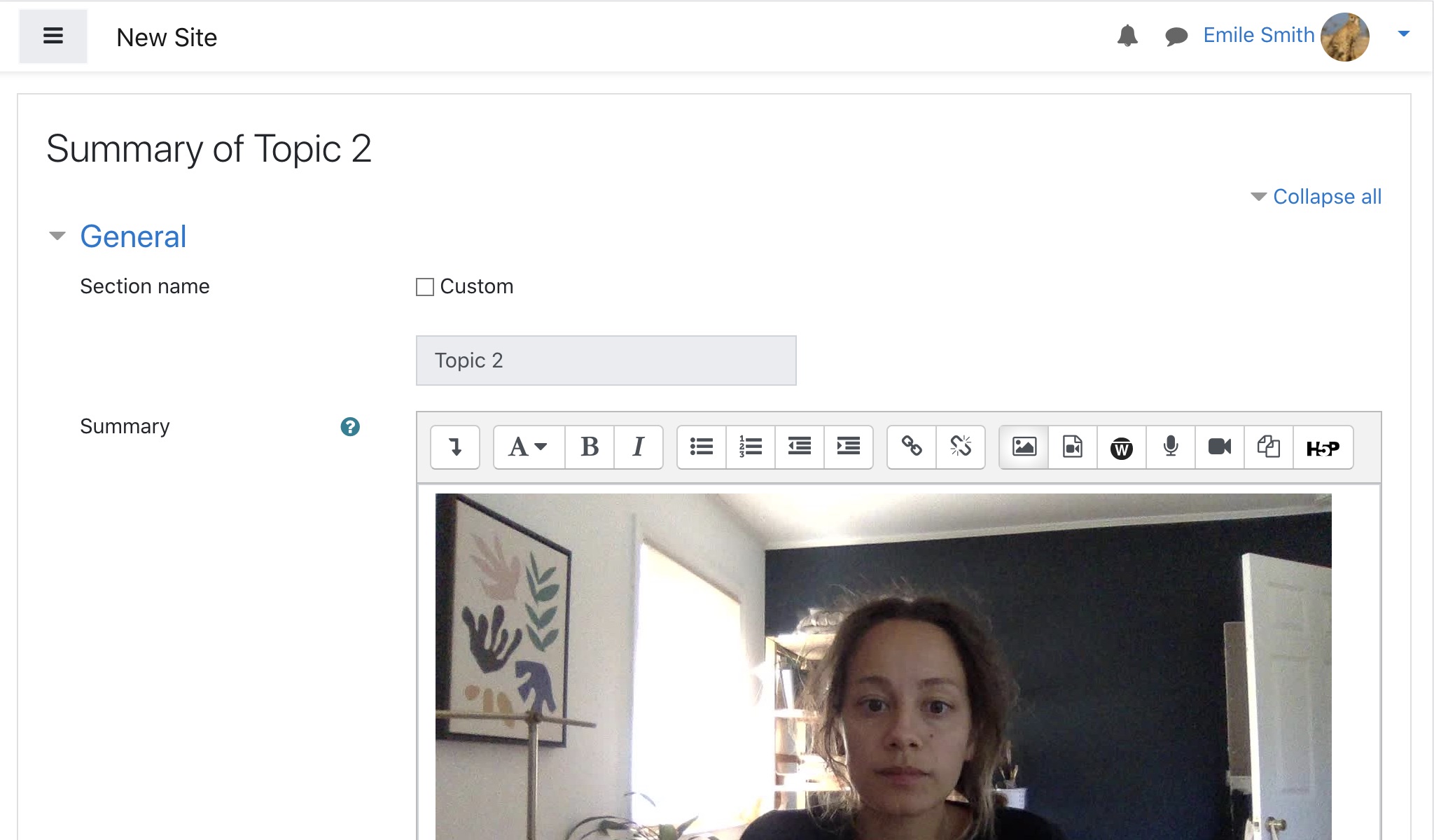 Below, you can see an inserted video when published.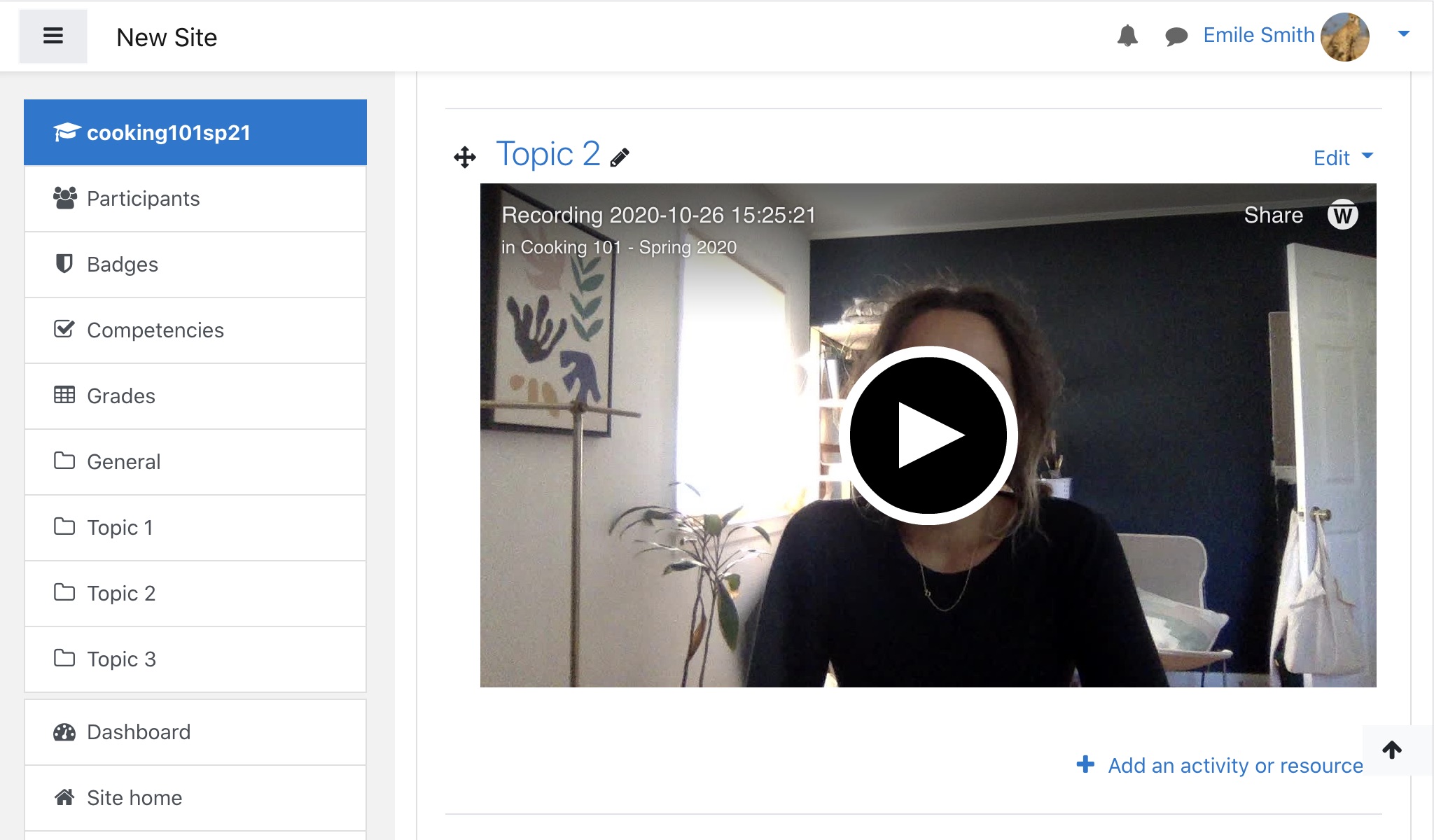 See also: Upload and Insert Media.