To access Analytics for a Media Library, click the Media Library options button

to the right of library name on the Media Libraries page, then click "Analytics" or,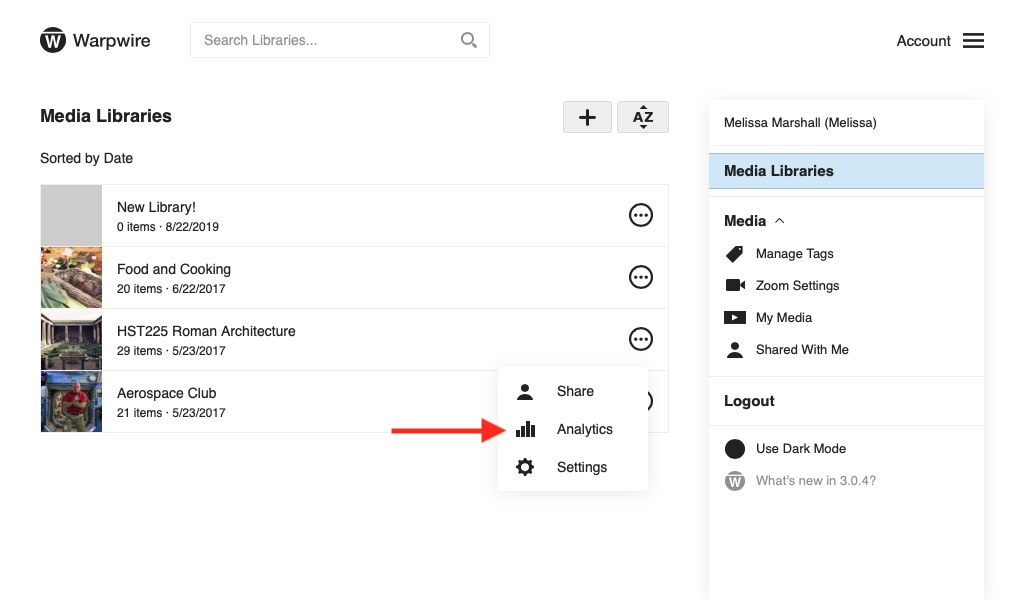 or click on the Media Library title on the top of the library page, then click "Analytics."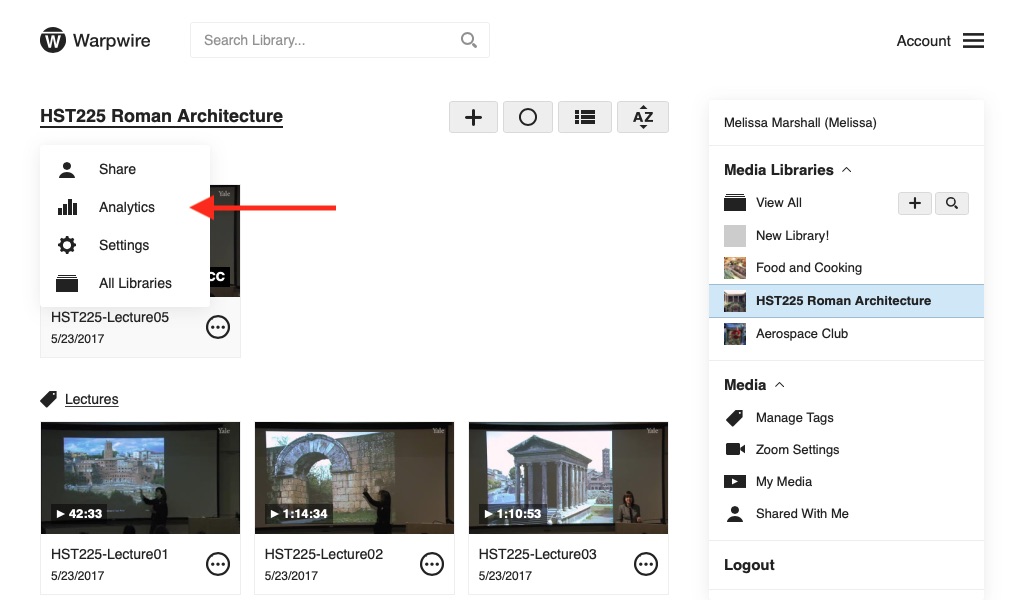 Now you'll be able to generate a report based on a custom date range. Click "Search" once you've selected a date range to generate the report.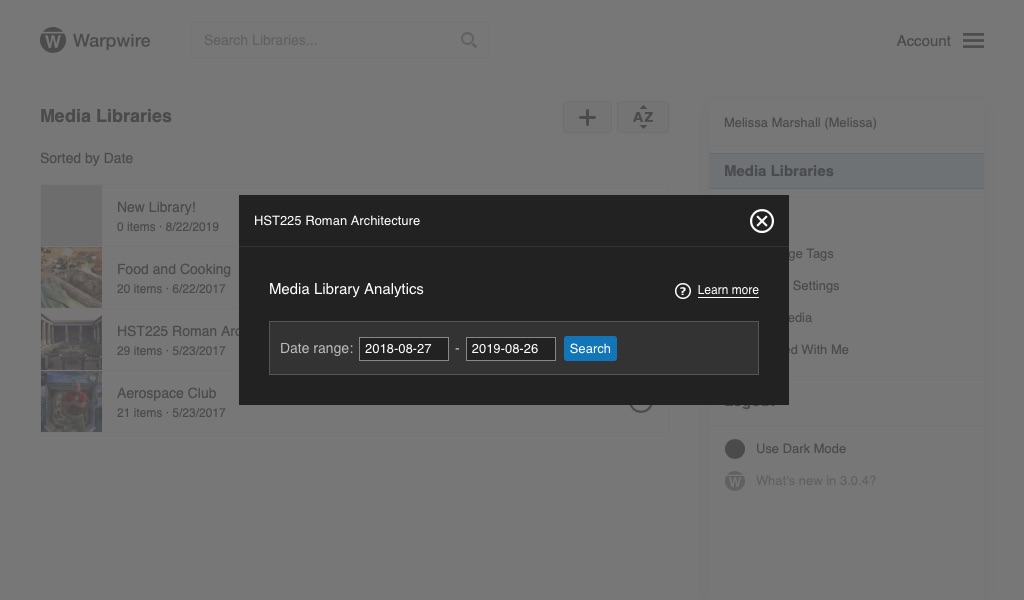 Now, click the "Download CSV" link to download the report to your device.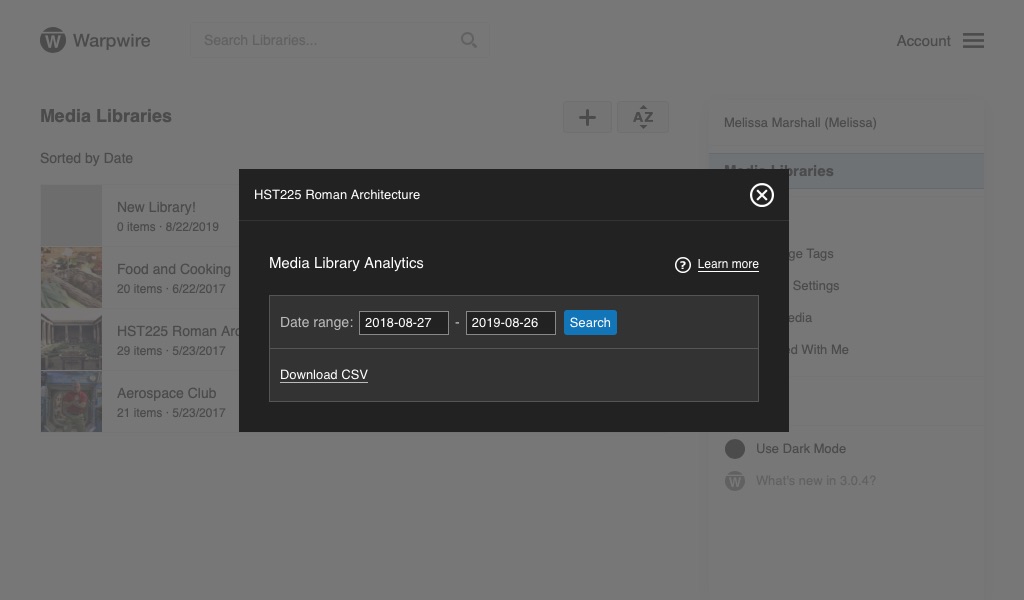 When you open the CSV in a compatible program (Excel, Numbers, or Open Office, for example) you'll see viewing data for all of the assets in the Media Library.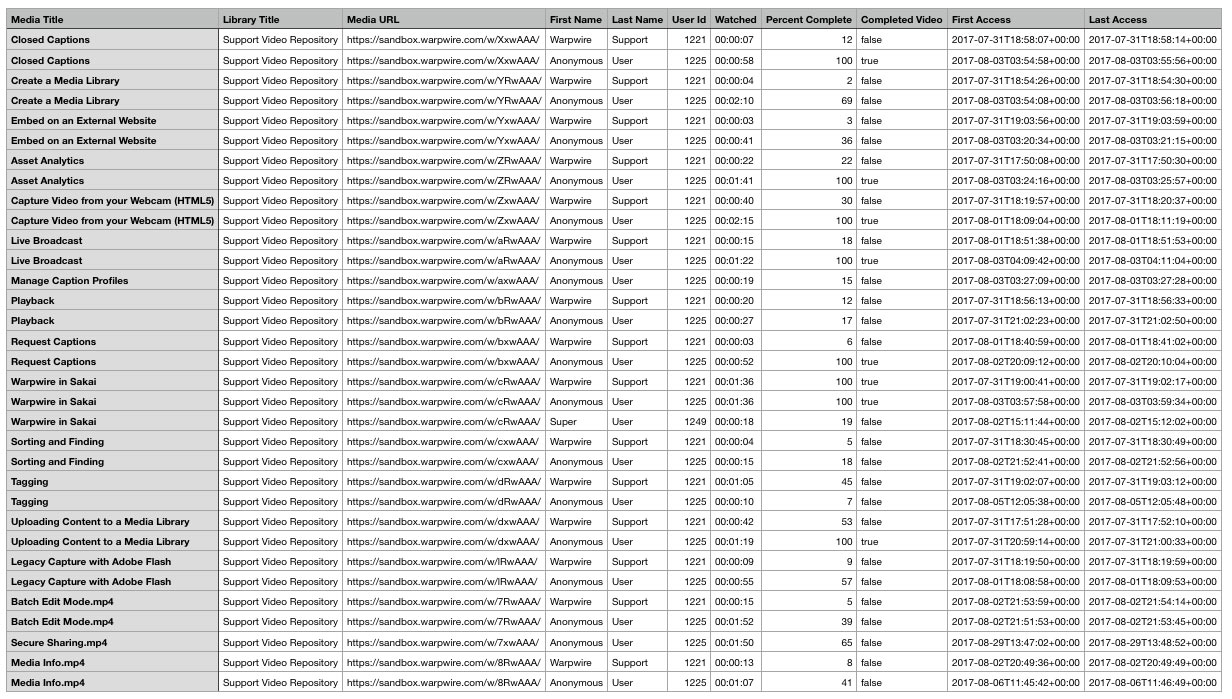 See also: for Media Assets, for Institutional Admins and Warpwire Reporting API.