This page allows Institutional Admins to quickly view institutional options for Warpwire.
You'll be able to see whether Visibility, file downloads, sharing links, and user Contribution are on by default, as well as how Media Libraries are sorted by default. You'll also be able to review the unique legal language users will see when uploading content at your institution.
Finally, you'll see a list of all Institutional Admins at your institution, and can click any of their names for more detail. Options can be changed by contacting Warpwire.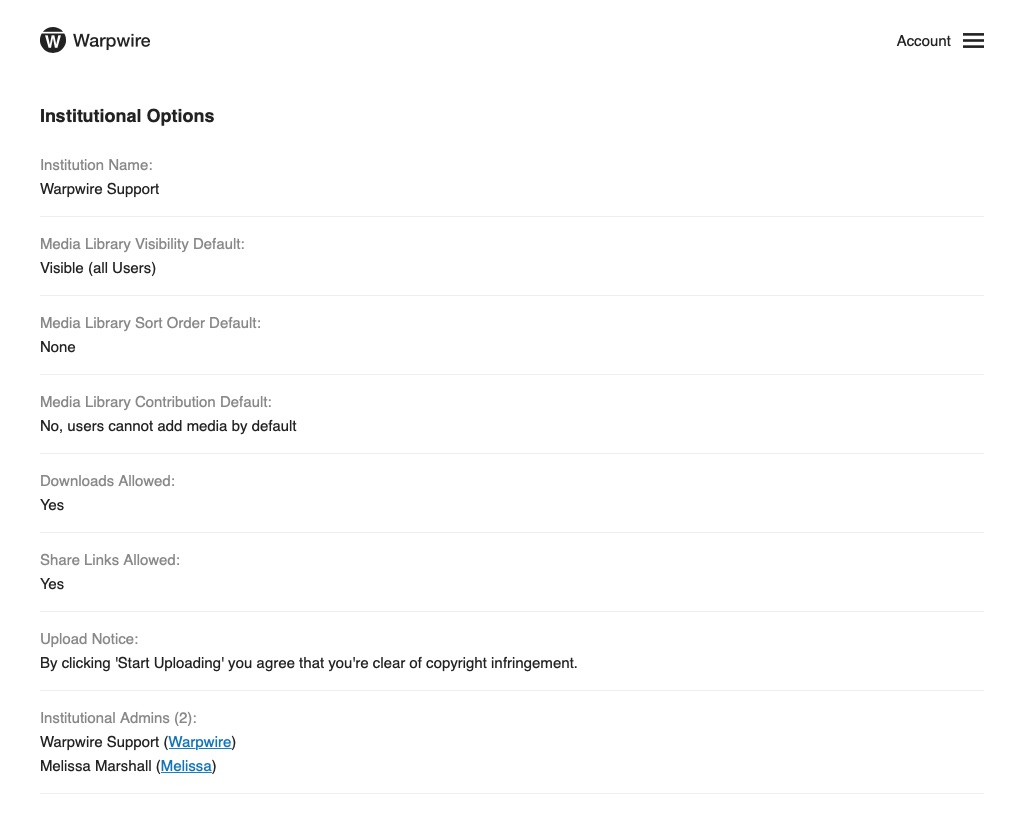 See also: Admin Tool.