Grading assignments and giving feedback to students is an important but time consuming process, no matter how you slice it.
You can make it just a little bit faster and more direct by using Warpwire's camera capture to record yourself giving verbal feedback to your students.
Best of all, Warpwire's LTI integration means that you can easily embed your recording in the assignment feedback section of your LMS, whether it's Sakai, Moodle, Canvas, or any other system!
We'll use Canvas as an example. Let's navigate to the assignment area for our course and provide feedback for work a student has posted.
While we could certainly type up feedback for this student's work, we could save time and add personality by recording a brief video response instead.
First we'll click on the Warpwire button, then we'll select "Camera Capture."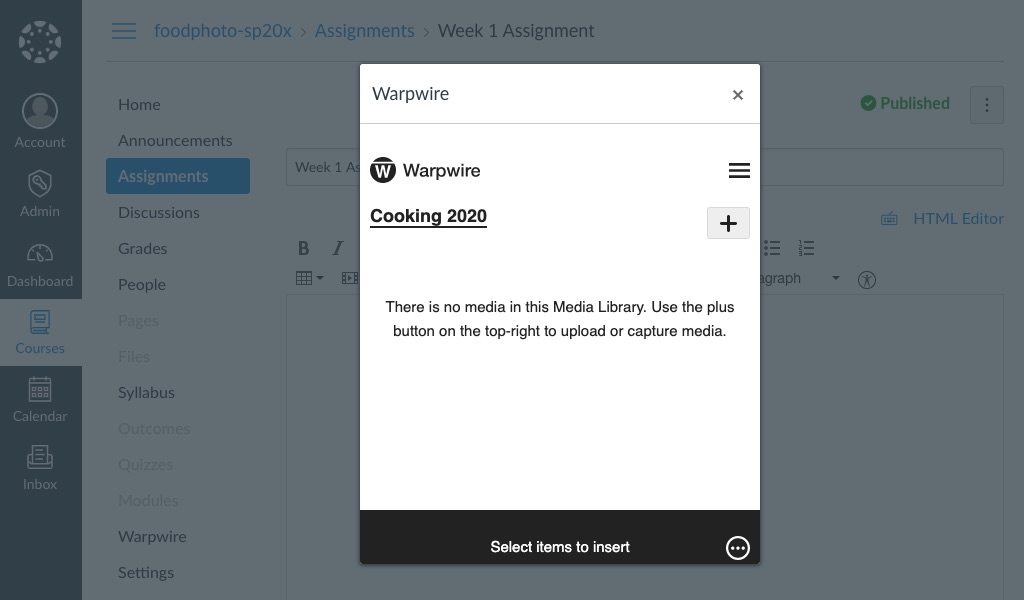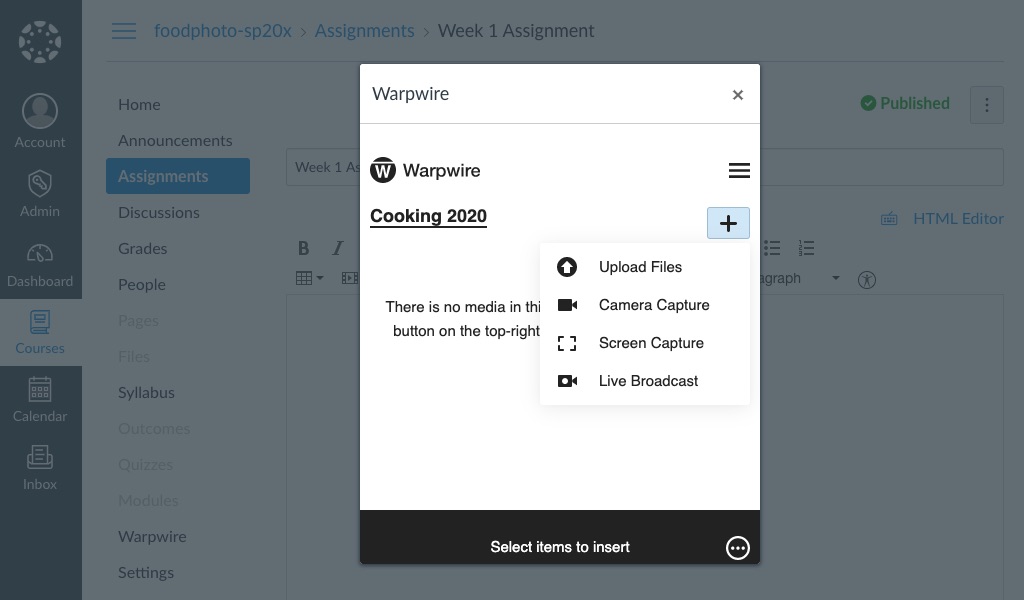 Record a quick video, give it a name, save,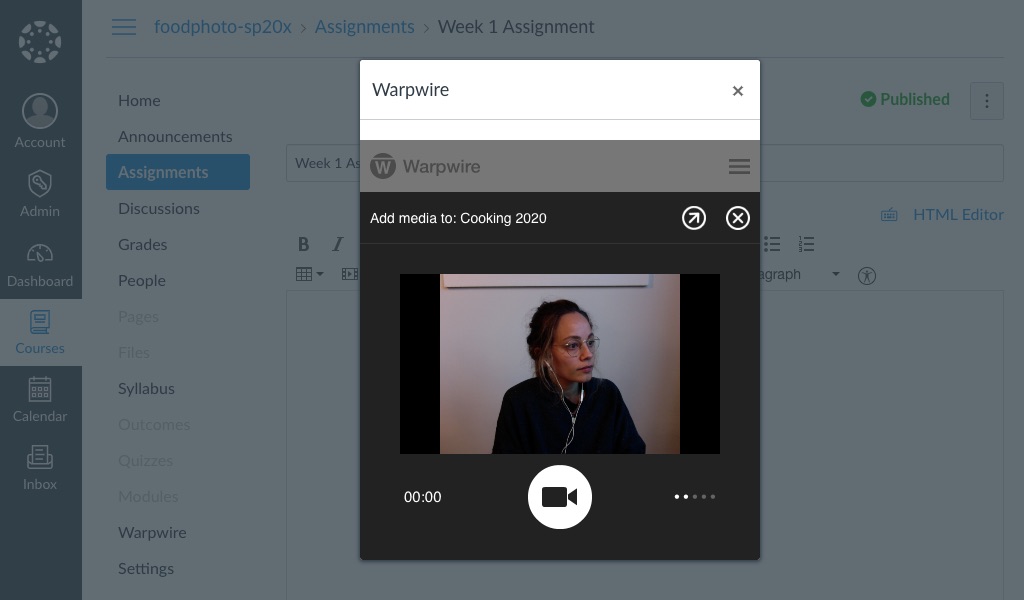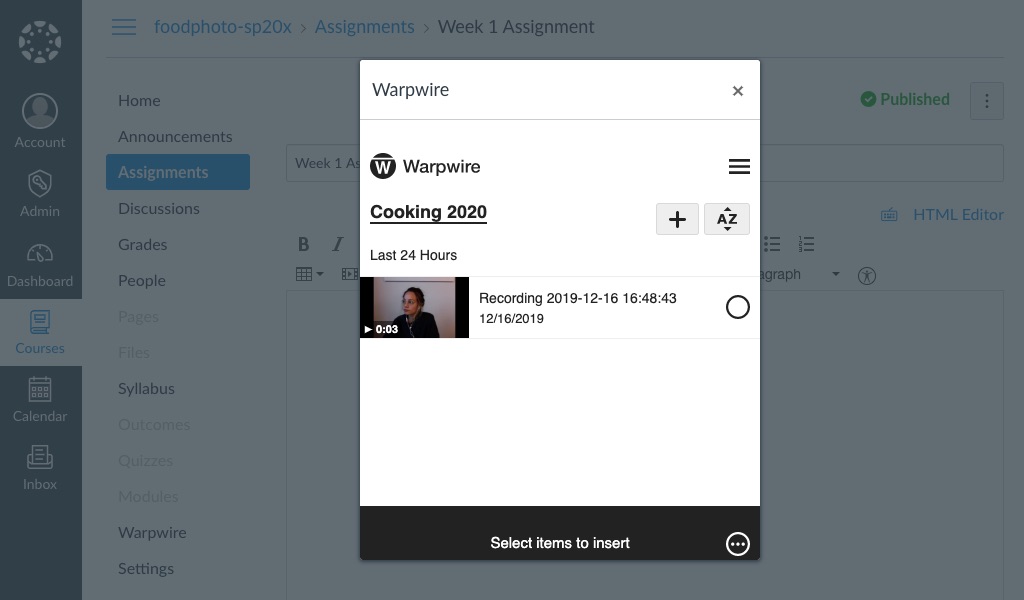 And then insert it into the text box, and submit.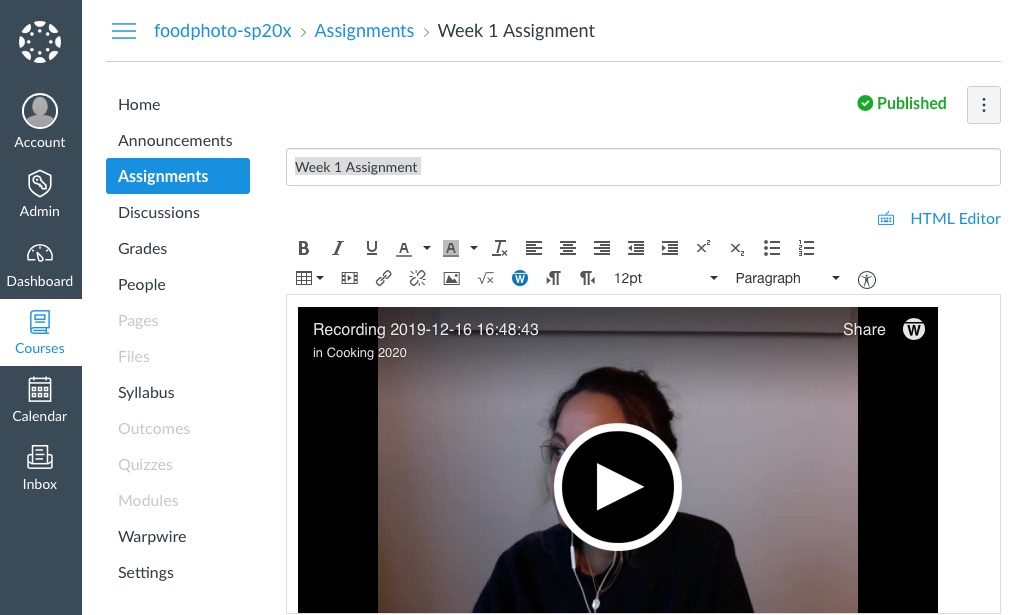 Now, when the student logs in to see their feedback, they can watch the video we just recorded.