Warpwire allows you to decide whether other users should be able to upload content to your Media Library, or if you want to reserve that right for yourself and other admins.
Imagine you teach an introductory language course. It would be quite useful to allow students to record themselves practicing speaking, and for you to have access to all of those videos as the course instructor.
Let's look at the settings for a Media Library and see how we can allow students to upload videos.
First, we'll want to navigate to the Media Library in question.
You can do this inside of your Learning Management System, or from Warpwire directly.
The process is the same for whichever Learning Management System you use at your institution. These screenshots show Moodle LMS.
Just click the "Warpwire" link in the course navigation.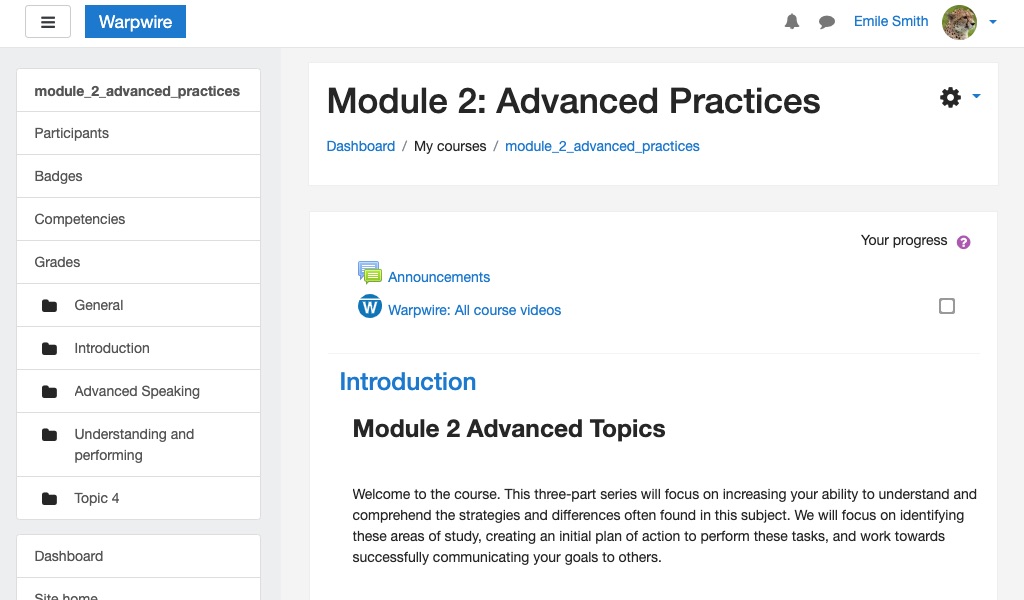 Now that you're in the Course Media Library, click it's name from the upper-left and select "Settings."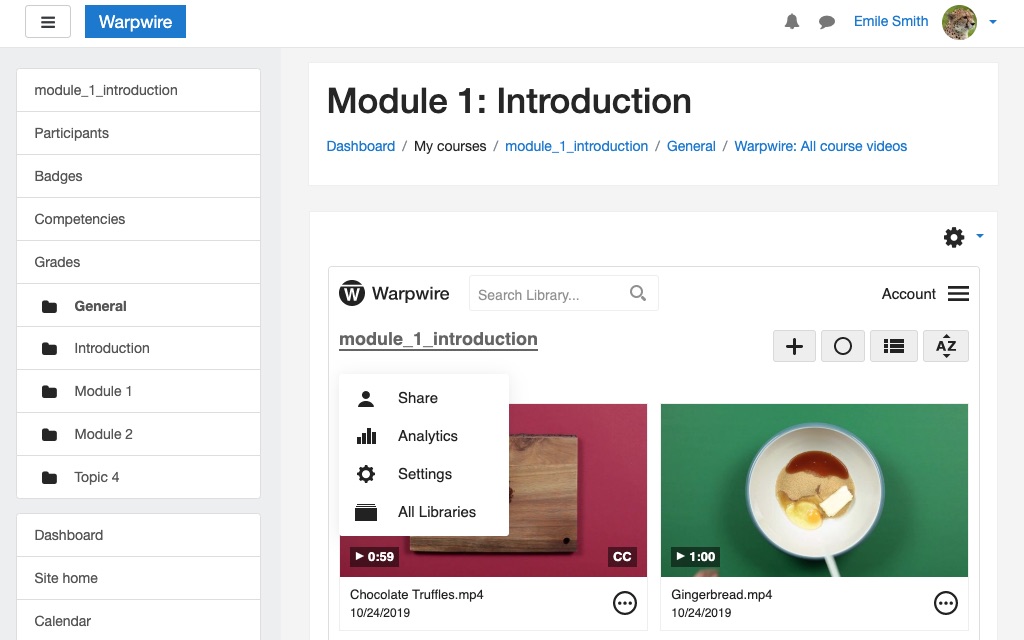 If you're in the standalone application, just select the Library from your list of libraries
Either click the three dots next to the library name and select "Settings."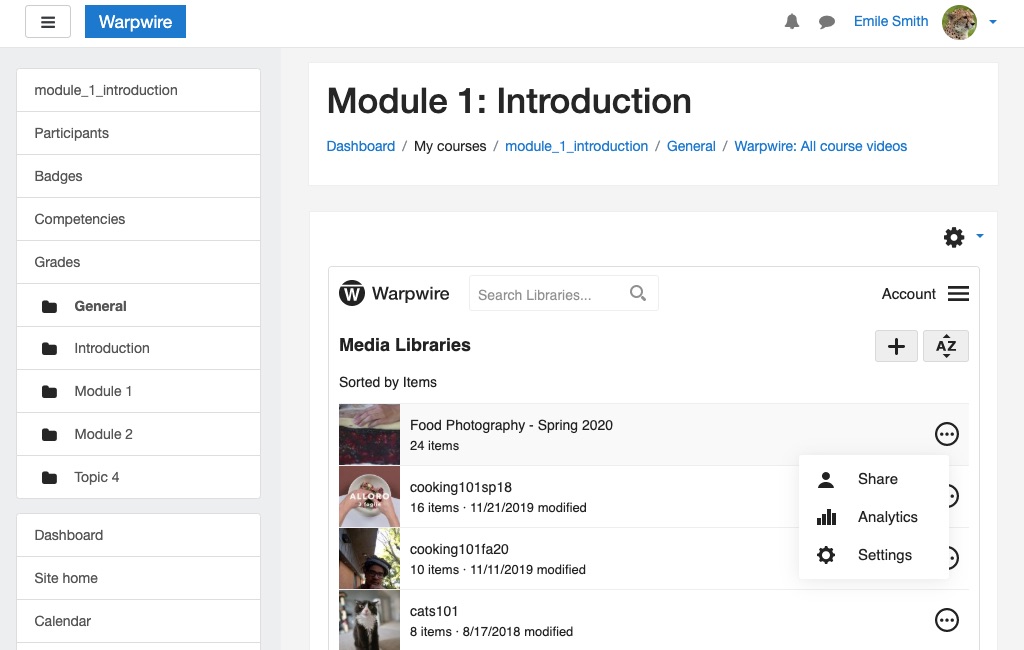 Or, if you're already inside the library, Click it's name from the upper-left and select "Settings."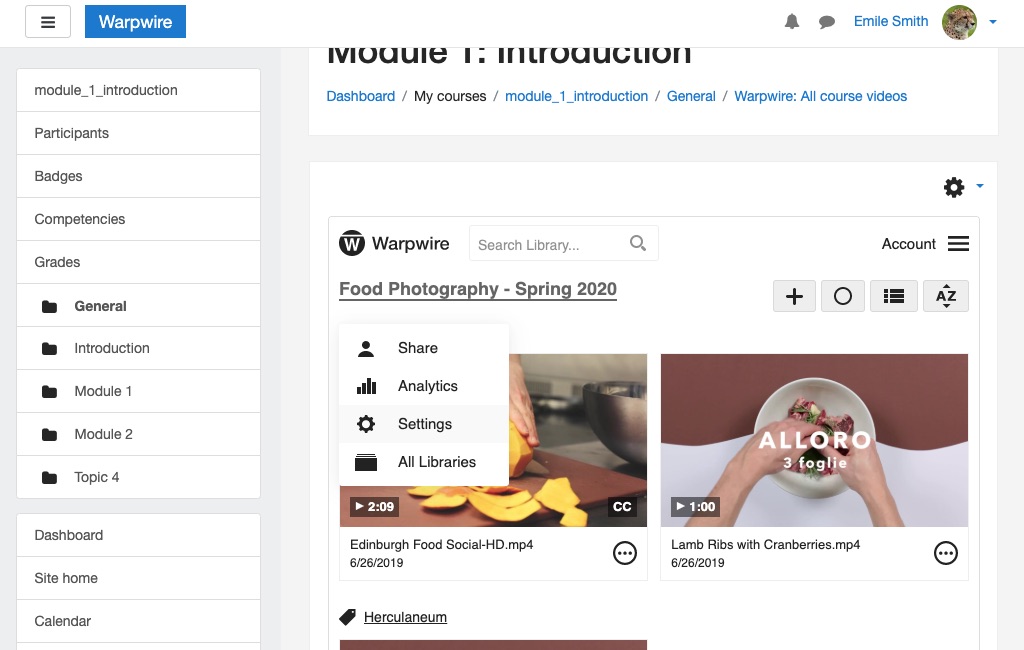 The first setting under "Advanced Media Library Options" will let us decide who will be allowed to add content to the library.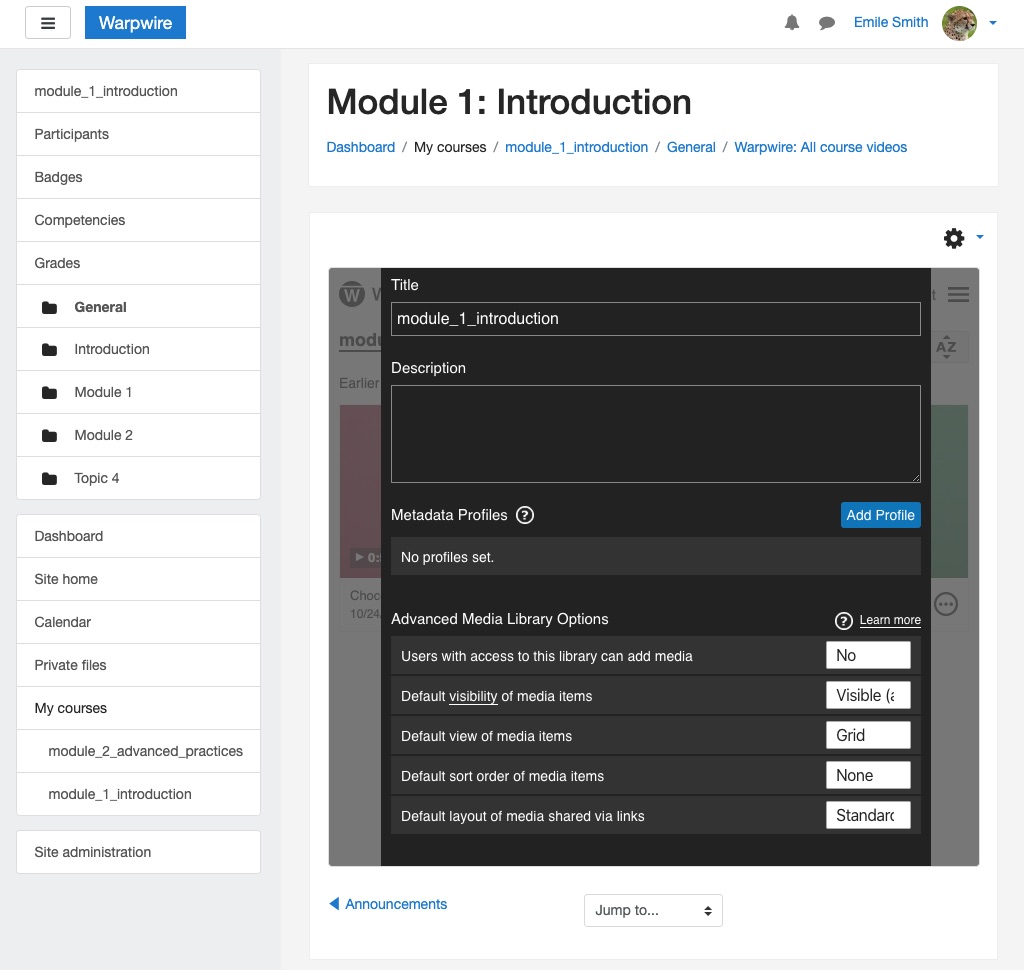 If you select "No" for 'Users with access to this library can add media,' then your students will not be able to upload or record video to the course Media Library.
If you select "Yes, then they will be able to upload and record videos and save them to the course Media Library.
Remember that, within the Learning Management System, students will be able to upload and record content from the main Warpwire view, as well as anywhere with a rich-text editor, including the assignments, forums, and messages sections.
As an example, I'll navigate to the course forums.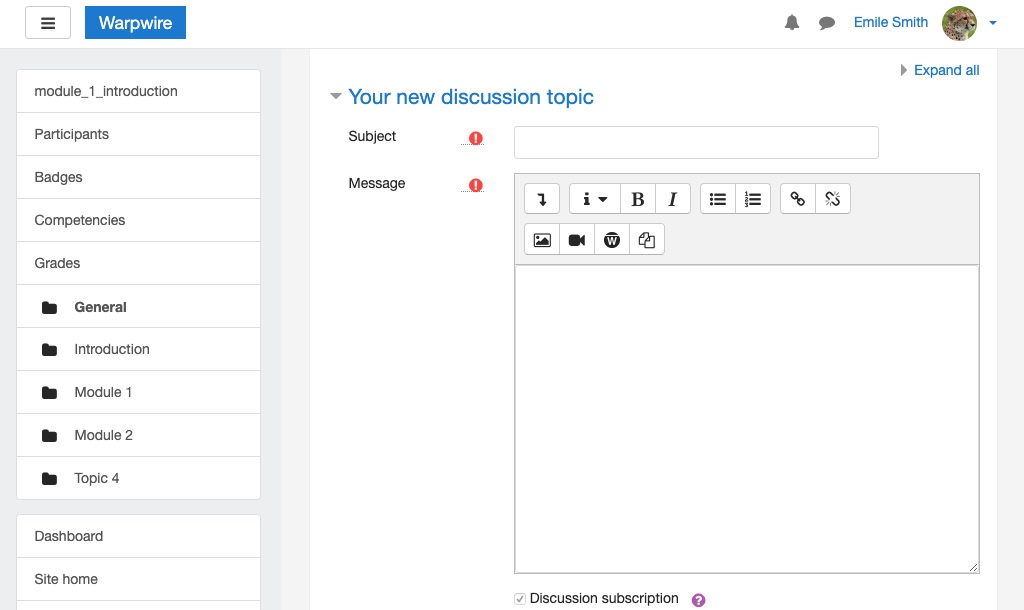 And I'll record myself practicing some simple phrases.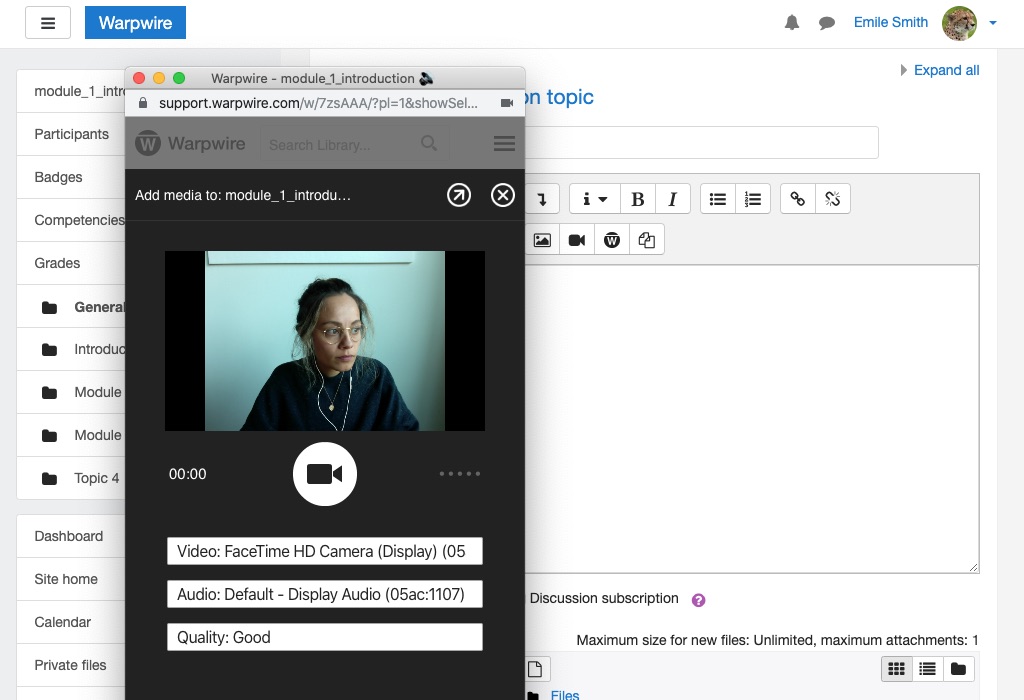 I can quickly embed the video so that all of the members of the course can watch it and provide feedback on my pronunciation and grammar.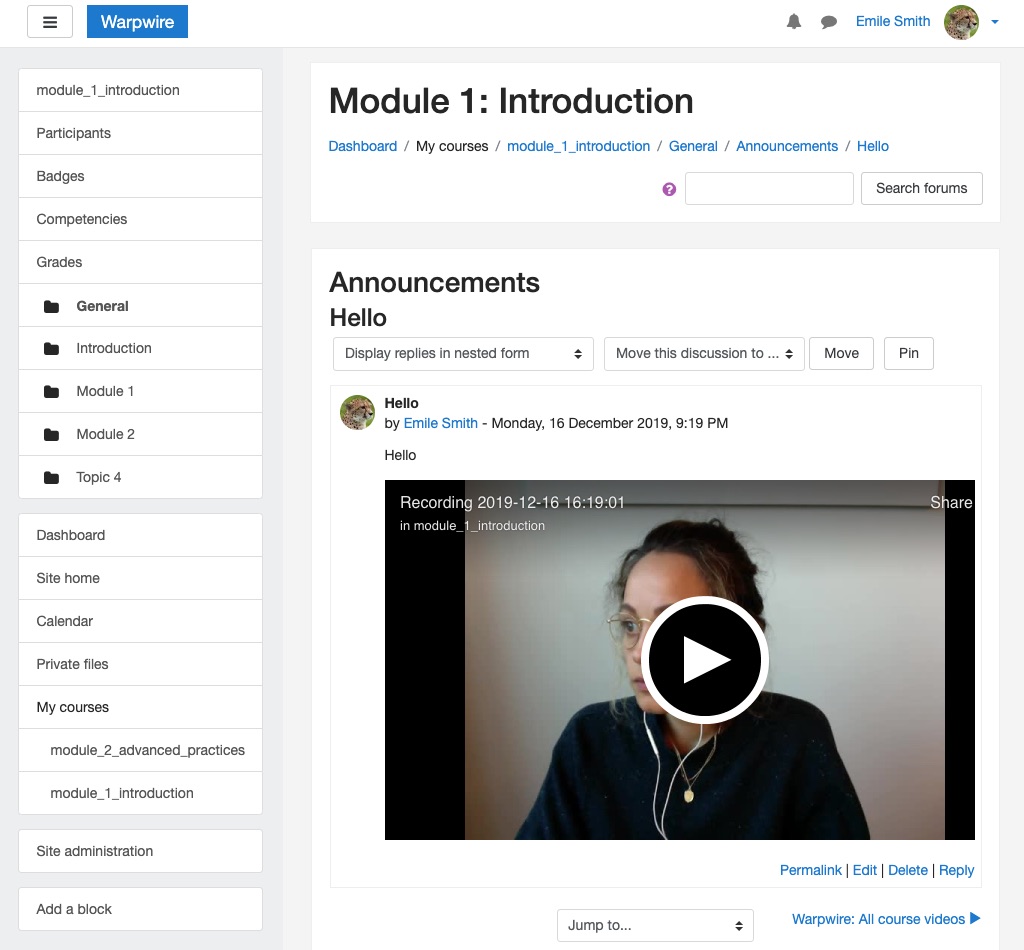 It's easy to incorporate video into online language learning with Warpwire.