Q+A with Matt Hein from Stanford Continuing Studies about Warpwire and Zoom
June 10, 2020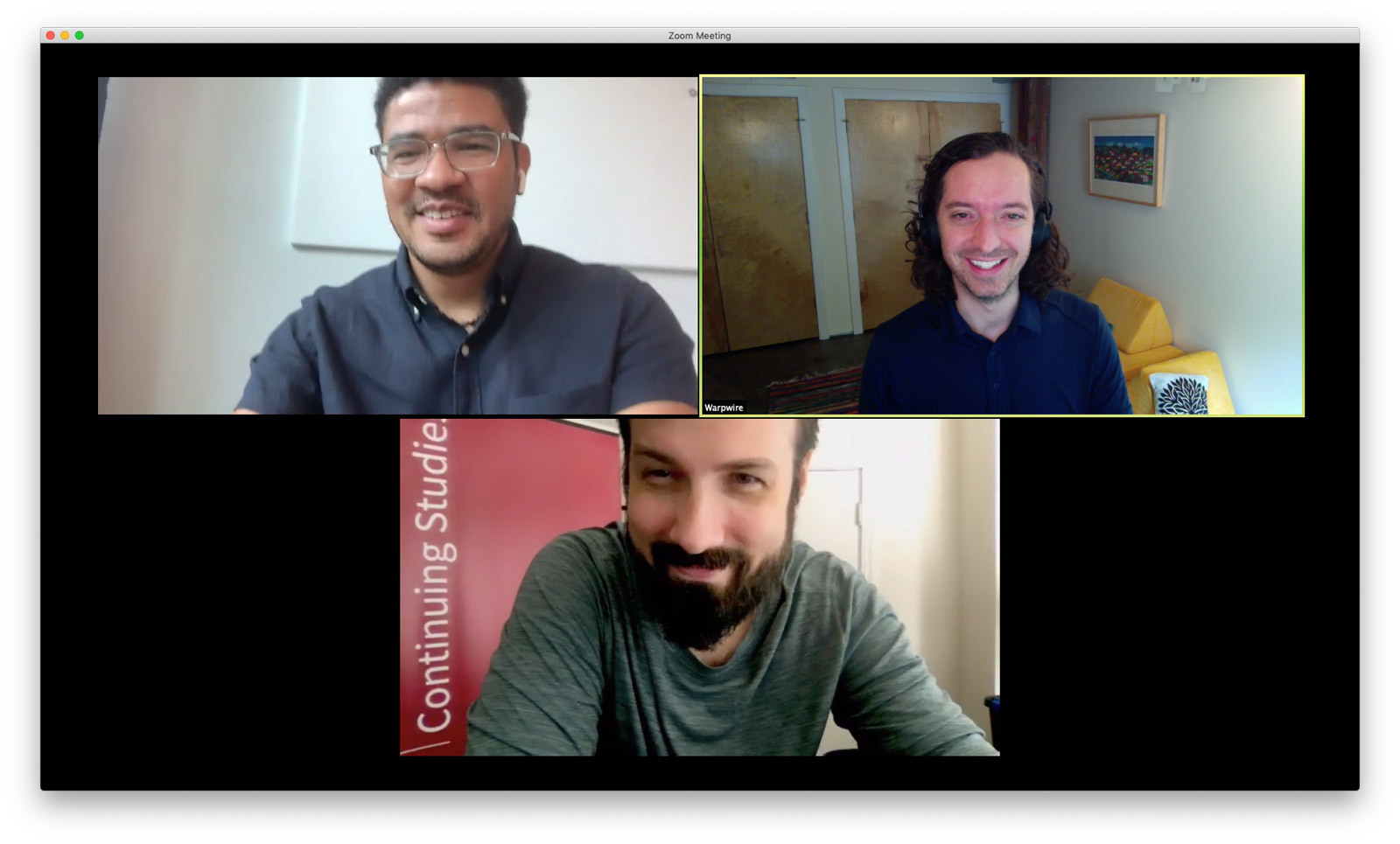 Last week's Story, "Whole Solutions: Warpwire's Integration with Zoom," zoomed in (pun intended) on Warpwire's longterm commitment to develop a super robust, automated, and easy-to-use Zoom integration. We explored current features — like Warpwire's Zoom Rules and powerful tools for Institutional Admins — and provided a glimpse into where the integration will head next.
This week we introduce you to Matt Hein, an Educational Technology Specialist at Stanford Continuing Studies. Over years of partnership, Matt has been a constant collaborator with Warpwire's team and has really helped us push the envelope with our Zoom integration.
We were curious about Warpwire's impact on Stanford Continuing Studies' initiatives. We had questions, Matt had answers. 😀
What drew Stanford Continuing Studies (SCS) to Warpwire?
MH: Initially, we were looking for a platform that would integrate with our Learning Management System (LMS) and replace the solution we were using at the time. The system we were using didn't have an integration and had very minimal asset management functionality. Transitioning to Warpwire ticked all the boxes we were looking for. It needed to offer a way to manage assets and distribute them within the LMS and also secure them there. One of the ways this happened was using "deep linking", which insures that as we copy courses or create new ones, our assets don't get copied over and over again. A hierarchy is created that allows analysis on a single asset or entire libraries through their lifetime, not only the course duration.
When the Zoom integration happened, this nearly tripled our use. Warpwire was able to transfer all recorded Zoom Cloud assets securely into Canvas for students. Students and instructors have since become reliant on all the different options Warpwire has been able to present: Gallery View, Speaker View, Audio Only (podcast it!), chat transcripts, auto-captioning, etc.
Specifically, how do SCS professors use Zoom integrated with Warpwire for their courses?
MH: I have to say, ever since the Zoom integration was rolled out, we've been coming up with more clever ways to use it. Initially, it served to record our Online Courses' live sessions. These sessions were recorded and posted to the class in the LMS for students to watch if they couldn't make it, or even to re-watch if they wanted to review. Now, we're inventing all sorts of uses, especially as on-campus courses are being transitioned online. One course, a presentation course, had students record presentations at the beginning of their online Zoom class. Then, later in that same class, students and the instructor can pull these sessions up in the LMS and critique. If a student wants to reference their session later, it's theirs!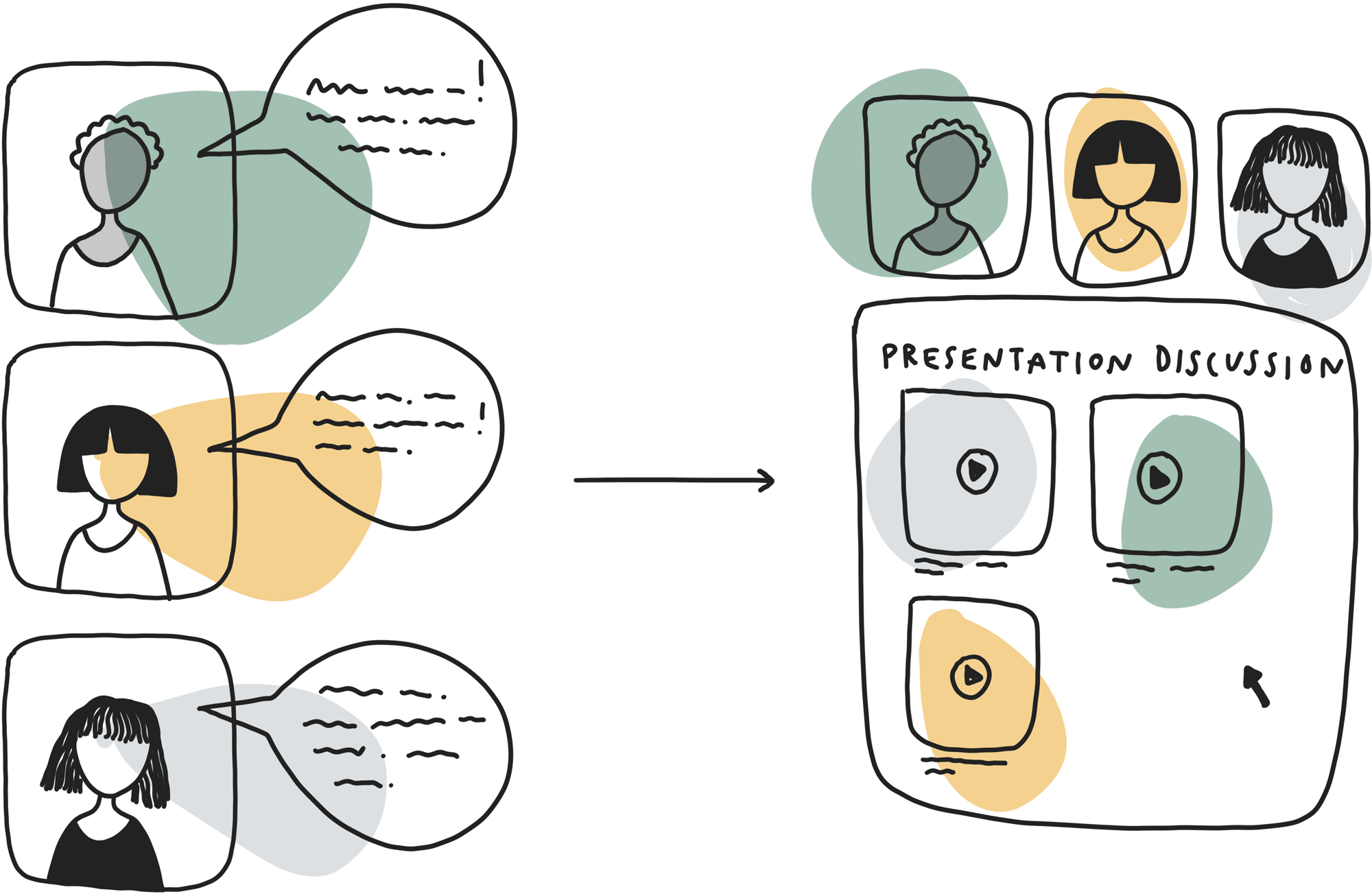 How did the Warpwire integration with Zoom improve the media sharing process for SCS?
MH: In many ways, it allowed us to safely open up class recordings to students. The biggest concern just using Zoom is: Who has this recording? Is it secure? Who has the links and are they protected? Often, there's too much left to individual users for our comfort.
Student privacy is of the utmost importance to us, so it was critical we got this right. Using Warpwire's integration with Zoom and the LMS made things easy. Content was able to be administered from a top down level. We could setup automations for instructors and students and it was secured by access to the LMS. The entire process gave students access to all the recordings they needed and instructors the freedom to teach.
In your experience, what is it like to collaborate with the Warpwire team?
MH: In my mind, I know there's a whole team working at Warpwire. I give kudos to them ALL. However, it's really been Andrew and Monte that have made the biggest difference. When we started our search a while back we were wary of the big alternatives in the field; the bigger they got, the more features they had that we didn't need. Most importantly, the farther you are from those who make decisions, the longer change takes. You move from a collaboration to a managed relationship. It's a case of, "Well if you just change your program to do this…" instead of, "I think we can build something that can work for you."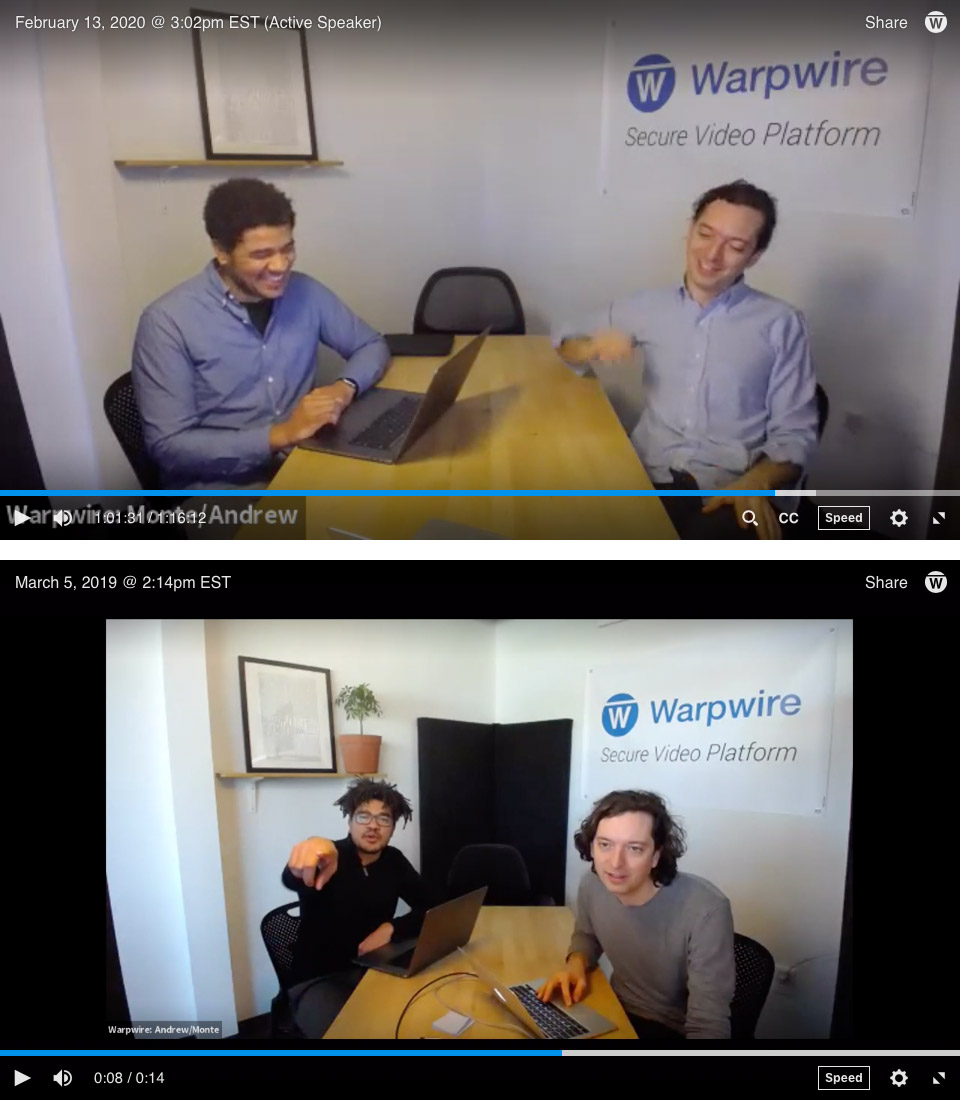 With Warpwire, big things often happen in weeks and months, not years. You aren't communicating with people who will relay your message, you're communicating with those who'll be working on it. Anyone who's had to work with some of the larger entities out there knows just how valuable that is. If you've yet to sit down with Andrew and Monte, you're missing one of Warpwire's best features. Sure, someone else can bring over the Zoom chat transcript and add it as a captioning option for real-time playback, but until cloning gets better, they won't get Monte or Andrew.